Paint is probably the easiest way to make a big transformation in any room, exterior, or DIY project. You can now easily make that transformation using Amazon Paint, which is available at ReStore. We have some pro tips to help you tackle that next project on a budget.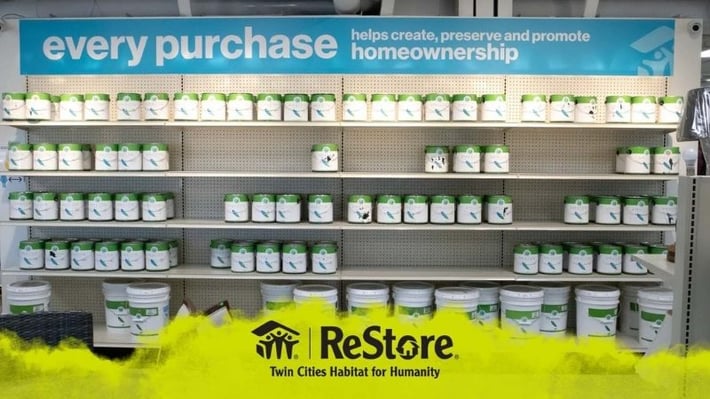 Amazon Paint is recycled from left over water-based paint in an effort to keep discarded paint out of landfills and incinerators. ReStore staff took a field trip to their local facility to see how it's made first-hand. Rest assured, Amazon Paint meets or exceeds the same quality standards of other name-brand "virgin" paints on the market.
Our own DIY Diva Jan Hagerman tested the product and has reported, "the coverage was great and brush cleanup was super – no residue at all." The ReStore stocks interior and exterior paint in one or five gallon cans and is available in a variety of colors.
ReStore also stocks painting supplies, such as brushes and trays. Make sure to grab all of those other items needed before you begin.
Available colors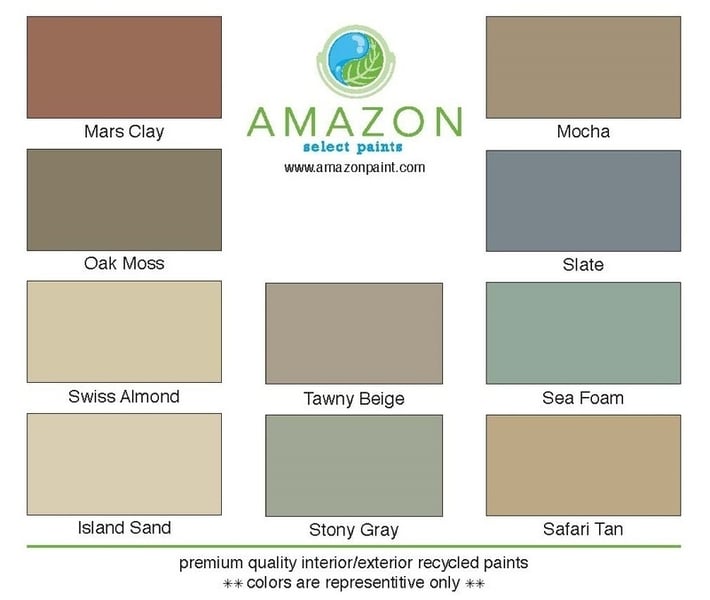 Earth friendly
Not only does Amazon Paint provide a high-quality paint, but you'll love the price ($16 per gallon)! It's roughly half the cost of many other paint products and provides has a dramatic impact on our environment. Imagine all of the resources and chemicals that are used to create new paint that are now spared by using a recycled product.
Recycle your old paint at ReStore
Both Twin Cities Habitat for Humanity ReStore locations are pros at recycling and are able to accept up to five-one gallon buckets of old, unspoiled paint per visit. We are just one of many PaintCare locations, but you might as well shop a little after dropping it off!
Painting
tips and tricks
Check out these painting projects and pick up a helpful tip or two. We love being a resource for you and hope to make your next painting project a little easier.
How to paint furniture [VIDEO] >
Easily Transform Cheap Furniture with Chalk Paint [VIDEO] >
How to Pick an Exterior Paint Color for Your Home >
The best time to paint an exterior >
Step-By-Step Guide to Paint, Stain, and Personalize Adirondack Chairs >
How to paint popcorn ceilings >
Tips on Boosting the Appearance of Your Kitchen Cabinet Doors [VIDEO] >
DIY Friday fun!
We've had the pleasure of being of making regular appearances on WCCO's DIY Friday segment for many years. Jan always has something fun to share with viewers. Here are some fun ideas using paint.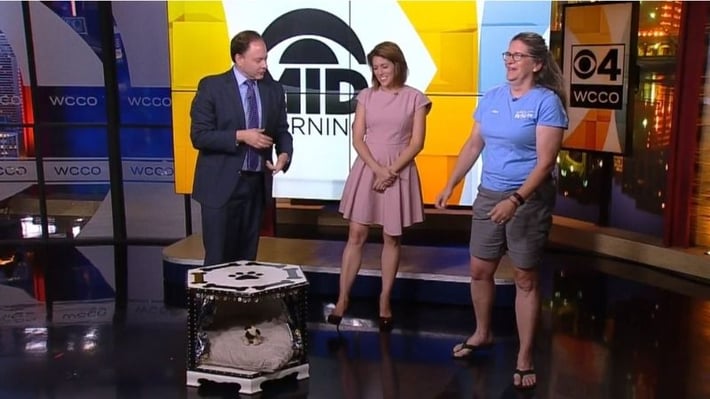 See winning entries from one of our upcycle challenges >
Give new life to an old entertainment center >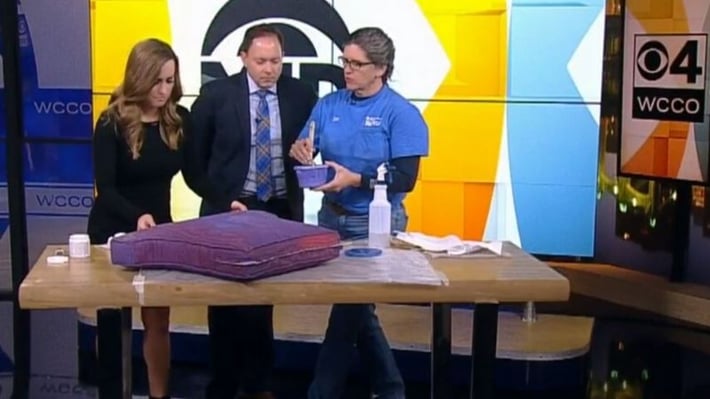 Breathe life into that comfy, but not beautiful, old chair >
Stay in touch and share your own projects
View our social media pages for more inspiration or share your projects with us. Be sure to also subscribe to our blog for more tips and tricks.