Twin Cities Habitat for Humanity Restore Staff Members
These helpful experts allow us to fulfill our mission and make ReStore a great place to shop.
Store Personnel
Jill Carmody - ReStore Manager - 612-305-7152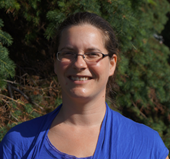 Jill is in charge of the day-to-day operations of the ReStore and is the leader of ReStore staff members and volunteers. She ensures the store continues to run smoothly, but that doesn't mean that Jill is trapped in an office! Often you can find her assisting customers while on the sales floor. With over 15 years of retail management experience, she has the know-how to handle anything you throw her way. Jill is passionate about her position, and said, "I love working in retail and love working for non-profit organizations. ReStore is as close as I can get to a dream job."


Jan Hagerman - ReStore New Brighton Assistant Manager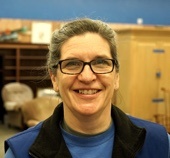 Jan makes sure everything's running smoothly as Assistant Manager at the New Brighton store. Jan has decades of retail experience, including 15 years helping to organize the huge Wayzata Community Church Rummage Sale. She also has a creative side that inspires many DIY projects. In fact, Jan is a regular guest on WCCO's DIY Fridays, showing how to create projects she made out of materials that can be found at the ReStore. Jan loves the impact of Habitat's mission, and the positive impact ReStore has on the earth.
Donations Personnel
Pete O'Keefe - ReStore Director - 612-305-7155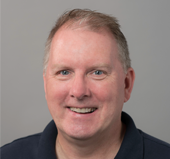 As the Director of the ReStore, Pete has the big picture in mind as he develops our growth strategy in the seven county metro area. Pete also works with partner corporations, retailers and contractors for product donations. In addition, he has 20 years of experience as a furniture maker. That means he can craft a chair just as beautifully as he can an informative – yet entertaining – Powerpoint presentation. In Pete's own words, "I enjoy working with anyone who is thinking to themselves 'Boy, it would be a shame to just throw that out!'"


Robin Henrichsen - ReStore Donations Manager - 612-305-7245
Robin is in charge of getting donations for the ReStore and is the leader of the ReStore donation staff members and volunteers. She ensures the store has a steady flow of donations to keep the selling floor full at our store locations! Often you can find her out of the sales floor assisting customers, staff and volunteers. With over 28 years of retail merchandising and management experience, she has the know-how to handle change and anything else thrown her way. Robin is passionate about her position, and said, "Donations large or small, I love them all. Helping an individual or business find a home for their donated items is what makes me love coming to work every day."