WCCO DIY Fridays
Check out some of our highlighted WCCO DIY Friday segments from ReStore. And be sure to tune in to WCCO on Friday mornings for the chance to see the latest DIY project using products found at ReStore!
Sign up for more DIY on our blog!
Arts & Crafts
Jan shares some entries from our 2023 Big Ideas, Small Spaces upcycle contest. See the rest of the DIY projects!
Turn frames into jewelry hangers, trays, and more.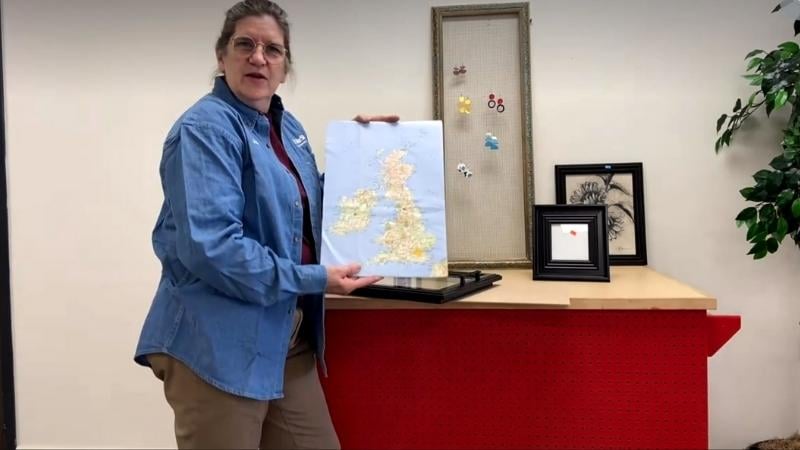 Check out some unique artwork you can make by inexpensive materials you can find at both of Twin Cities Habitat's ReStore locations.
The plastic bag fee went into effect in January. So Jan Hagerman from Restore show the Mid-Morning team tips to make our own totes. No sewing!
Create your own colorful and original artwork using string.
Make your own breakfast tray using repurposed materials.
You don't have to spend a lot of money to add art to your home or cabin.
Jan makes art using repurposed materials.
---
Flooring & Tile
Check out the ReStore for affordable flooring for your home
Learn about tile grading and how to start your own project.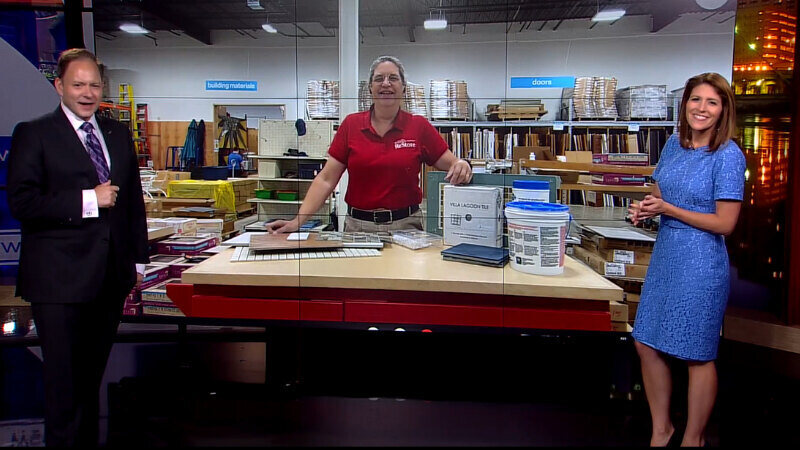 ---
Furniture
Breathe life into that comfy—but not beautiful—old chair.
Old furniture can look new with a simple update...
Learn how to give new life to an old entertainment center, which you can typically find at both Twin Cities Habitat ReStore locations.
Make your own little free library to share with your neighbors...
Turn an old bed into a cute bench!
Give an old sewing cabinet a new life as a bar or cart for snacks and drinks.
---
Gardening & Plants
Jan shares how to make cute, customizable toad houses and bee baths for your garden.
Need more planters for flowers or pots for your garden? Jan shares her creative ideas!
Dig in! Find inspiration to get started with your garden.
Prepare your garden for spring with Jan...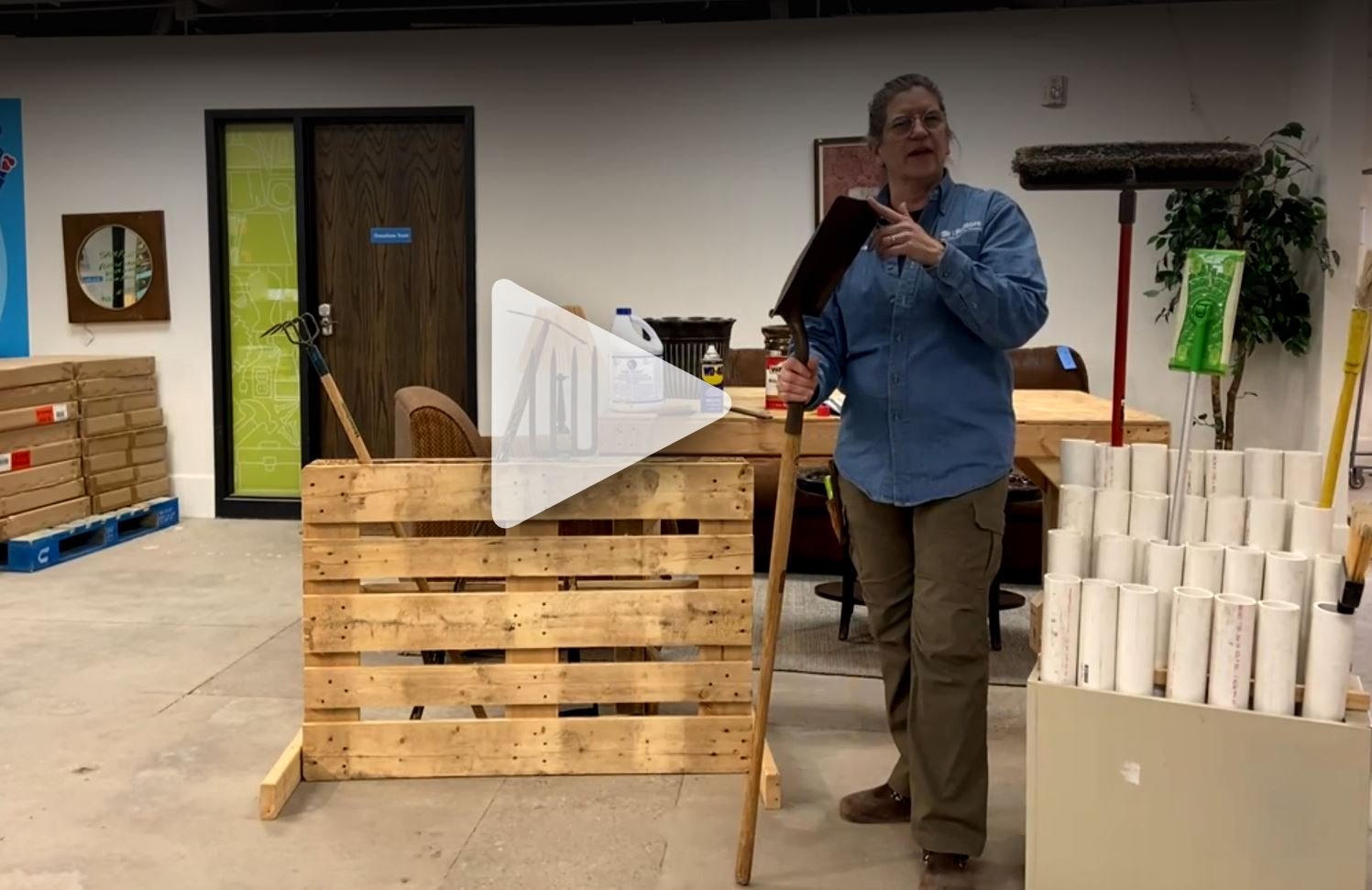 It's not too late to spruce up your yard with a new planter. Here is a cool idea that looks great without a lot of effort.
Plants bring a natural, beautiful touch to any room.
Add some unique pieces to your outdoor garden...
Bring new life (and light) to your garden.
---
Holiday & Seasonal
Have used or outdated Christmas ornaments? Jan demonstrates how you can give them new purpose this holiday season.
Jan shares easy DIY tricks, helping you make the winter months a bit more bearable.
Use laundry baskets, pipe insulation, or wire to create your own decorations for Halloween.
Learn how to make a beautiful fall topiary out of something you'd find in the garden.
Need an easy-to-make, inexpensive hostess gift? Watch this DIY Friday segment on WCCO.
Decorate for Halloween with Jan's fun crafts!
Turn any jar into a spooky decoration. Turn PVC pipe and Christmas lights into a centerpiece. And more!
Wrapping paper on gifts often can't be recycled. Check out all these unique ways to wrap a gift and reuse and recycle at the same time.
Jan shares some fun project ideas for the holidays...
Take away some holiday stress with these organizing tips.
Learn how to make a fun Christmas tree from an old ironing board and more.
Give a personalized gift to your dad or another father figure.
Create your own fun, affordable lawn games!
Keep your snow blower accessible during those winter months.
Make something creative for special guys in your life
---
Home Projects & Tips
Reduce Plastic: Earth Day 2023
You're used to Jan sharing tips for reusing and recycling, but she also knows how to reduce plastic waste! Check out this video to learn simple ways you can help our planet.
From plants to colorful blankets or art, Jan shares how to brighten your living spaces (and maybe even your mood) with simple tips.
What do you do when you end up with a lot of the same item? Jan shares how to make the most of (almost) everything.
When it comes to saving money and reducing our carbon footprint, sometimes it can be hard to know where to begin. But simple DIY projects can start to lower your energy bill!
Are you or someone you know getting ready to move into a college dorm? Making the most of a small space can be daunting, but a touch of creativity can go a long way. There are many ways to create a rejuvenating space to relax after a long day. Check out the video below for ideas!
With kids learning from home and adults working from home you may need a space to get all of that done, Jan Hagerman explains.
Here are some basic tips for your next home painting project...
Learn how to replace a door or doorknob with Jan.
Are these tools in your toolkit?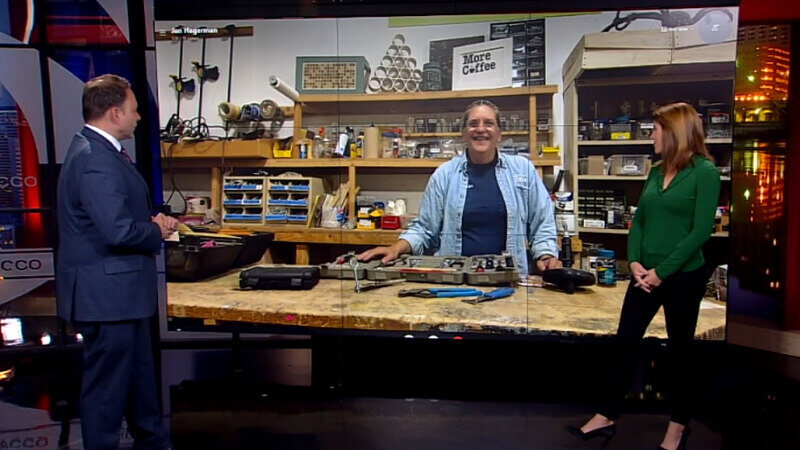 Bringing a fresh feel to a room doesn't take much.
Reuse old wood pallets to hold flowers, wine glasses, and more.
Making updates to your home doesn't have to be expensive.
Use these tips to make feeding your pet a breeze.
Jan shares tips to keep your garage neat and tidy.
---
Lighting
Check out these creative ideas for outdoor lighting.
Jan shares fun ways to fix up light fixtures.