WCCO DIY Fridays
Check out some of our highlighted WCCO DIY Friday segments from ReStore. And be sure to tune in to WCCO on Friday mornings for the chance to see the latest DIY project using products found at ReStore!
Reduce, Reuse, Recycle On Earth Day

Get Your Garden Ready for Spring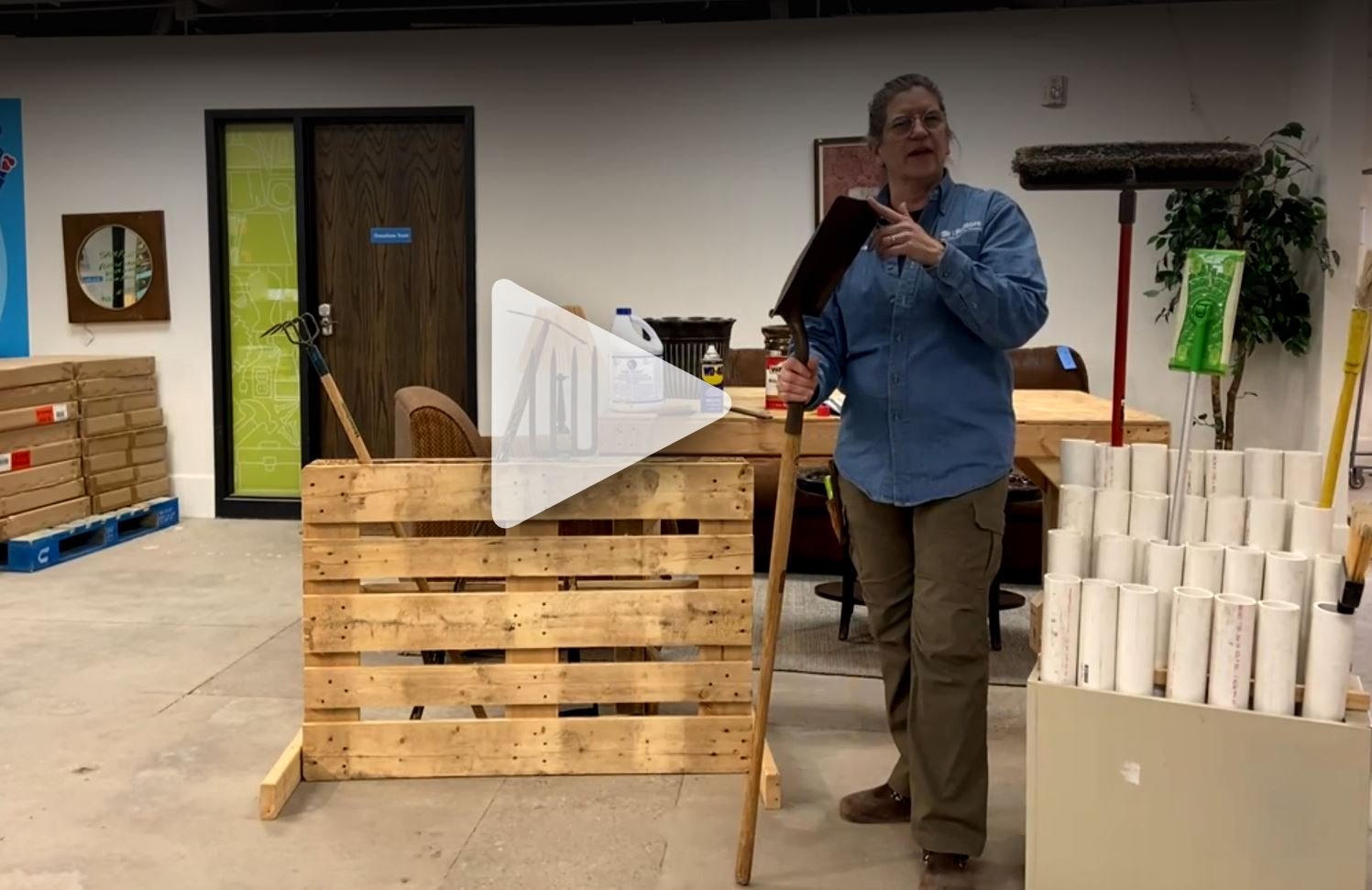 Creative Uses For Picture Frames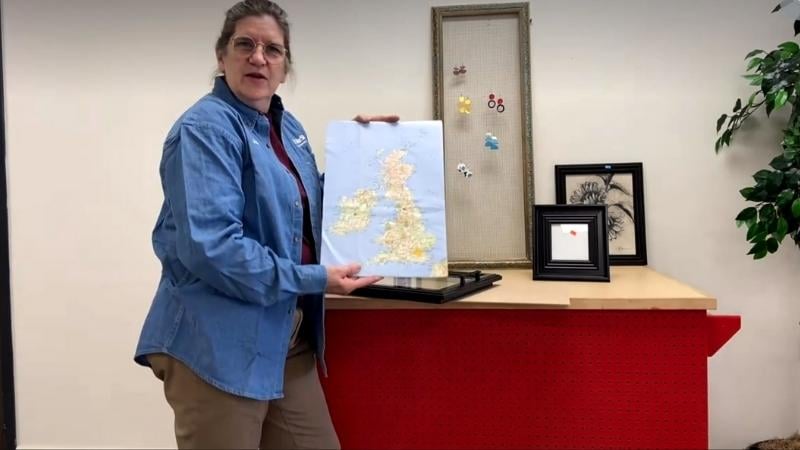 Quick, Inexpensive Ways To Brighten Home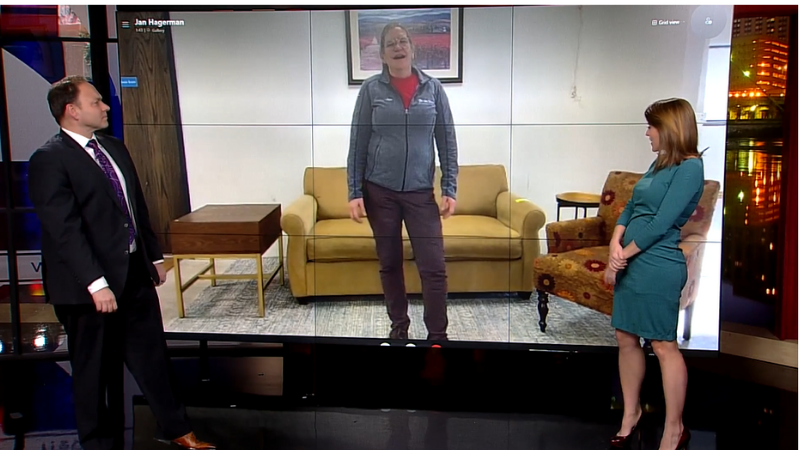 Tools Every Homeowner Needs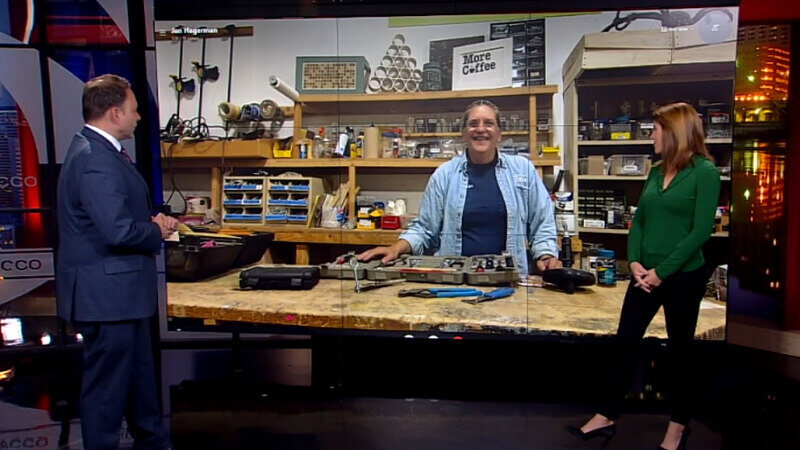 Tiling Tips and Tile Grading Explained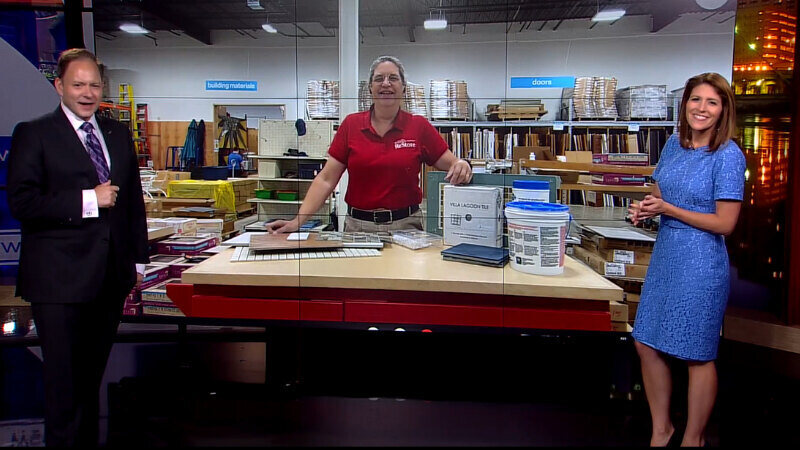 How to Replace a Door or Doorknob
Take a look at the full blog to get more videos to help you with your next door project.
Read more >
Reasonable Flooring Options
Making Your Own Planters That You Can Bring Inside
Tips On Organizing Your Christmas Decorations
Jason DeRusha and Heather Brown recently Skyped with Jan Hagerman, from the Habitat for Humanity ReStore.
Get organized after Christmas >
Repurpose for The Holidays
Jan shares some fun project ideas for the holidays
Repurposing for the holidays >
Painting Projects at Home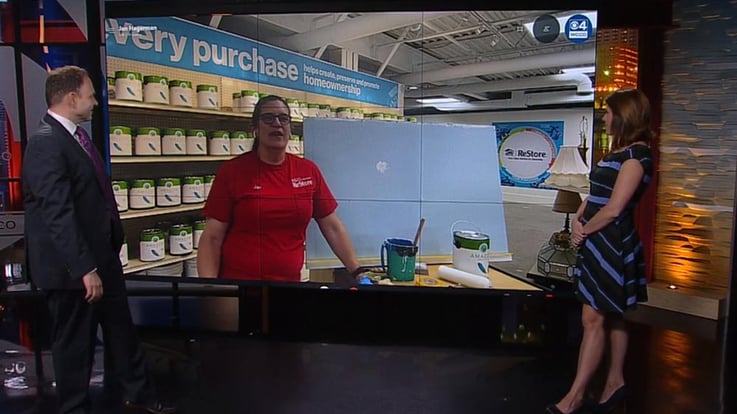 Here are some basic tips for your next home painting project.
Tips for DIY Furniture Refinishing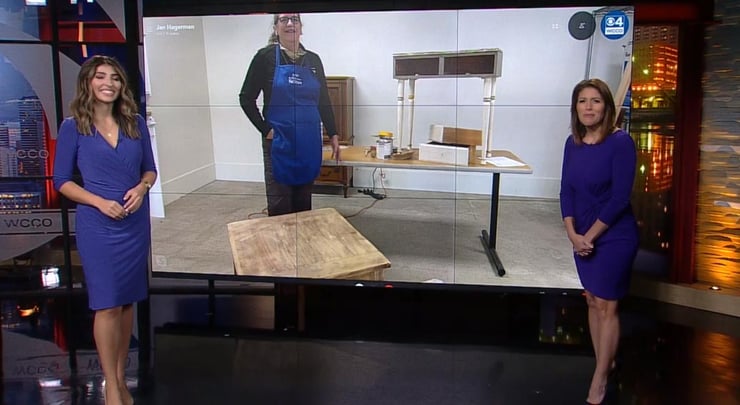 Don't throw away old furniture. Give it new life with a fresh coat of paint!
Watch our tips on painting furniture on WCCO >
Creating Your Own DIY Home Workspace
With kids learning from home and adults working from home you may need a space to get all of that done, Jan Hagerman explains.
Find out more about the latest Upcycle Challenge on our blog>
ReStore Adds Remodeled Space
The New Brighton ReStore has expanded it's showroom and now has plenty of parking!
Sprucing Up the Yard With a Planter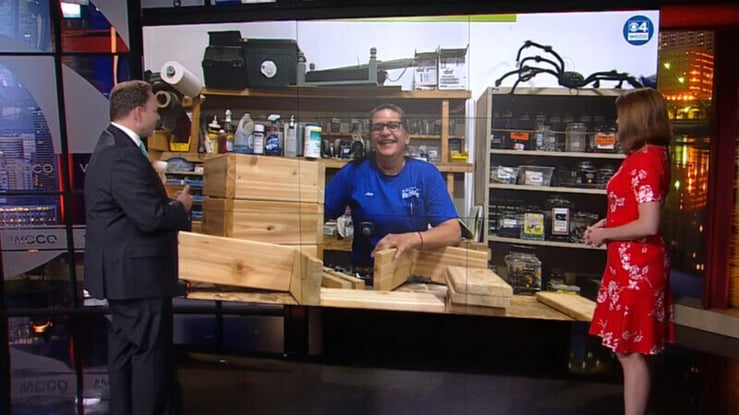 It's not too late to spruce up your yard with a new planter. Here is a cool idea that looks great without a lot of effort.
Watch how to make this planter (on WCCO)
How to Make Your Own Tote Bags-No Sewing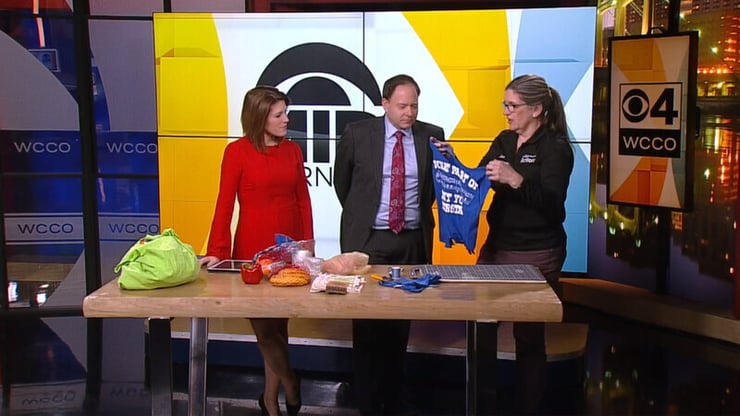 The plastic bag fee went into effect in January. So Jan Hagerman from Restore show the Mid-Morning team tips to make our own totes. No sewing!
Watch how to make these easy totes (on WCCO)
Alternatives to Store-Bought Wrapping Paper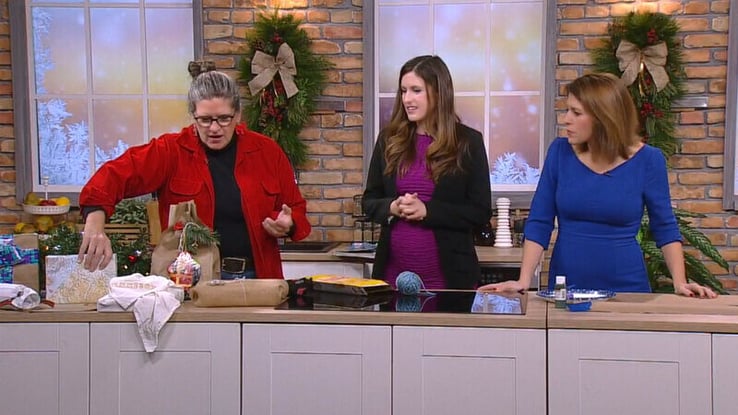 Wrapping paper on gifts often can't be recycled. Check out all these unique ways to wrap a gift and reuse and recycle at the same time.
---
Home Hacks for the Holiday Season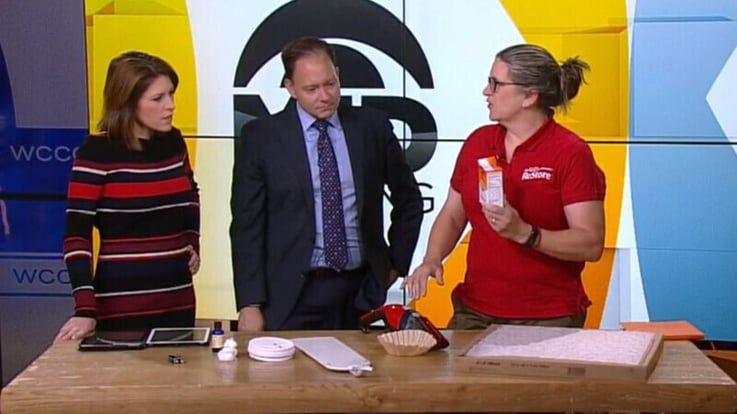 Lean how to clean air filters, get rid of odors in upholstery, make your own dryer sheets, and make sure your home is safe during the holiday season.
---
Spooky Halloween Decorations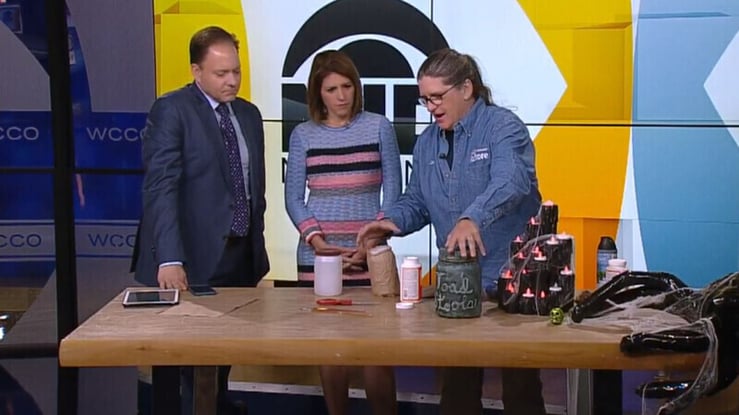 Turn any jar into a spooky decoration. Turn PVC pipe and Christmas lights into a centerpiece. And more!
Watch how to make spooky decorations (on WCC0).
---
Winners of ReStore Upcycle Challenge 2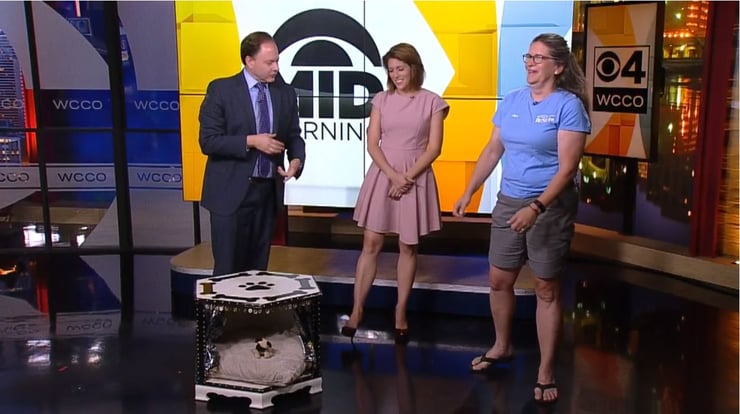 See the winners from the latest ReStore Upcycle Challenge. You'll be blown away by the creativity our challengers brought to the competition.
Watch the challengers' creations (on WCCO).
---
How To Make a Spectacular Succulent Garden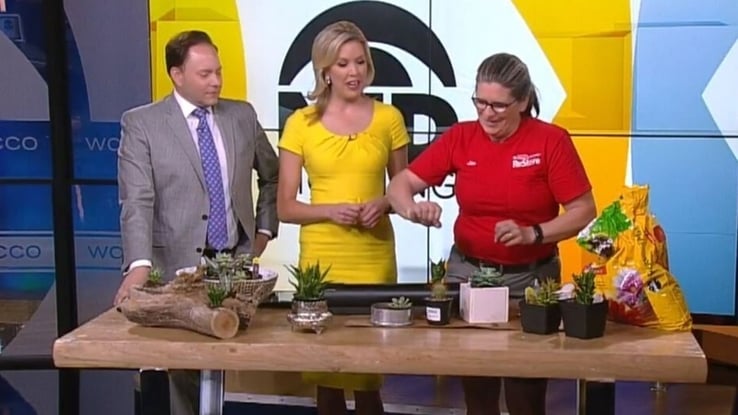 Get a few succulent plants at a local shop and stop by the ReStore to find unique and inexpensive home goods that can turn into succulent plants.
Watch DIY succulent plants (on WCCO).
---
Winners of ReStore Upcycle Challenge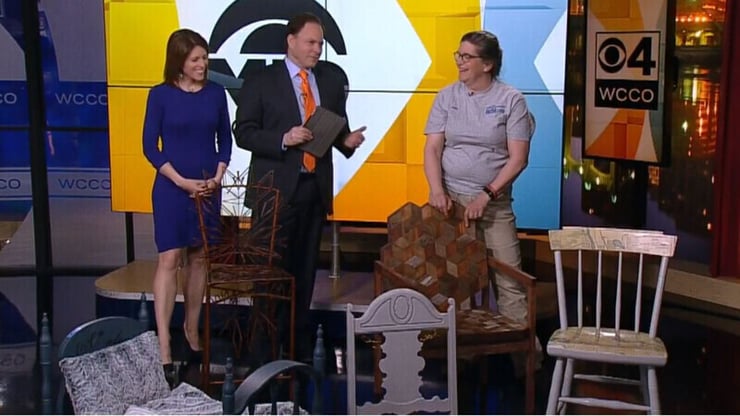 ReStore DIY-ers selected a chair from the ReStore and set out to give it a new life as part of our ReStore Upcycle Challenge. Contestants went above and beyond, and Jan reveals the winners and honorable mentions in the latest WCCO DIY Friday video.
Watch the winners of the Upcycle Challenge (on WCCO).
---
How To Make A Custom Beer Flight Holder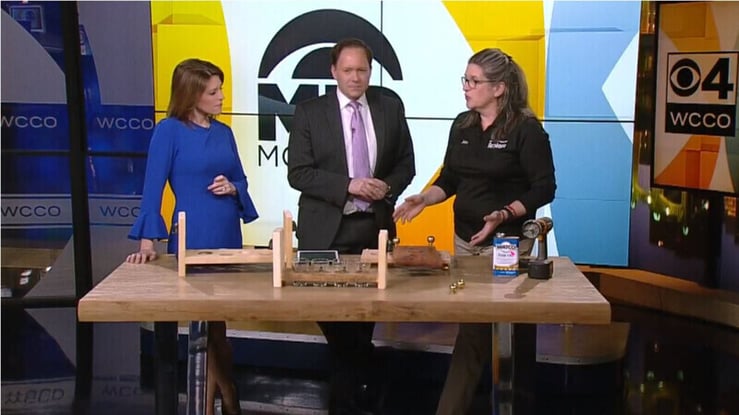 With some spare wood and a hole saw, you've got some quick and easy beer flight holders.
Watch DIY Beer Flight Holder (on WCCO).
Learn more about the House that Beer Built.
---
A Creative Way to Reupholster a Chair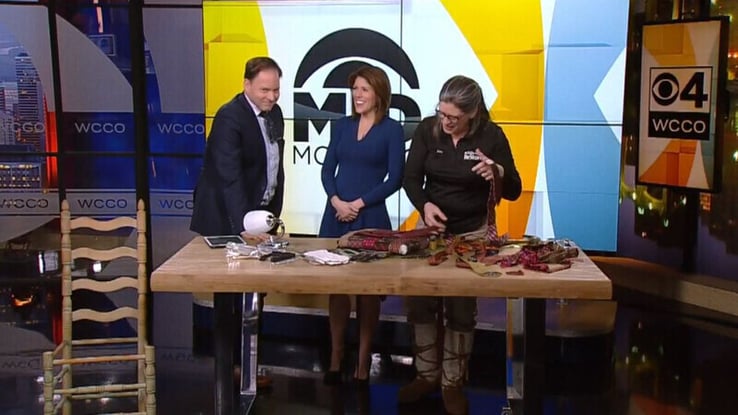 Got some old ties? Use them in creative ways!
Watch how to reupholster a chair with ties (on WCCO).
---
Spruce Up Your Thanksgiving Table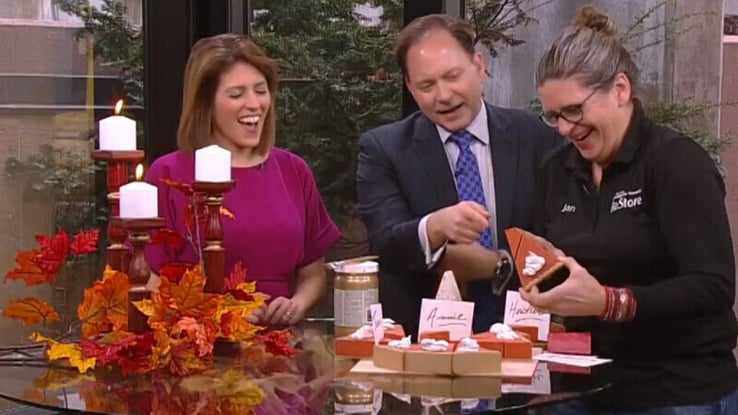 Create little trees, pumpkin pie place cards, and more.
Watch DIY Thanksgiving Decorations (on WCCO).
---
Spooky Halloween DIY Fun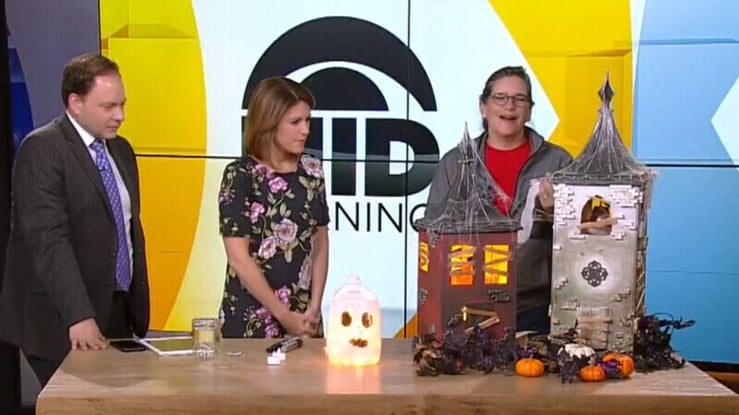 Learn how to make a spooky substitute for a jack-o-lantern and build creepy houses.
Watch DIY Halloween projects (on WCCO).
---
DIY Wooden Cutting Boards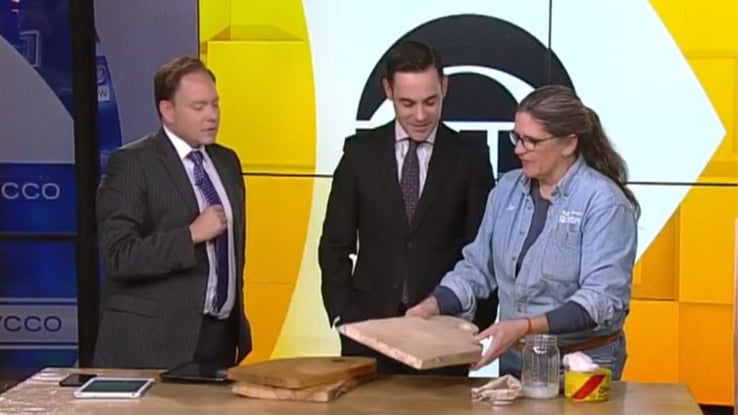 Learn how to make beautiful wooden cutting boards for a fraction of the cost you'd find in a store, with wood available at ReStore.
Watch how to make wooden cutting boards (on WCCO).
---
DIY with PVC Pipe and Pallets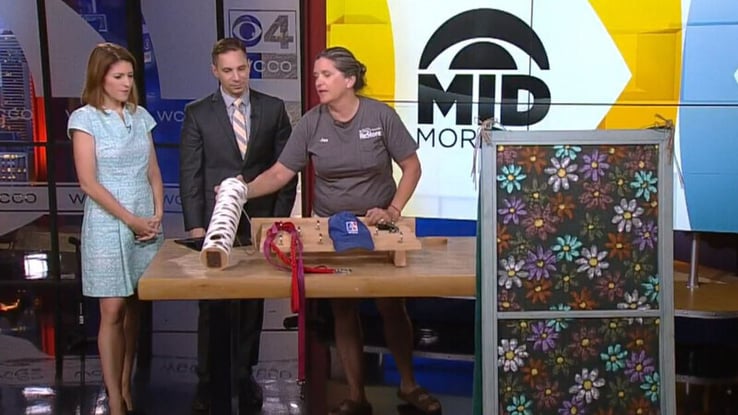 Turn pipe into a bird feeder, a pallet into hooks, and an old screen into art.
Watch DIY with PVC Pipe and Pallets (WCCO).
---
Turning a Dresser Into a Showpiece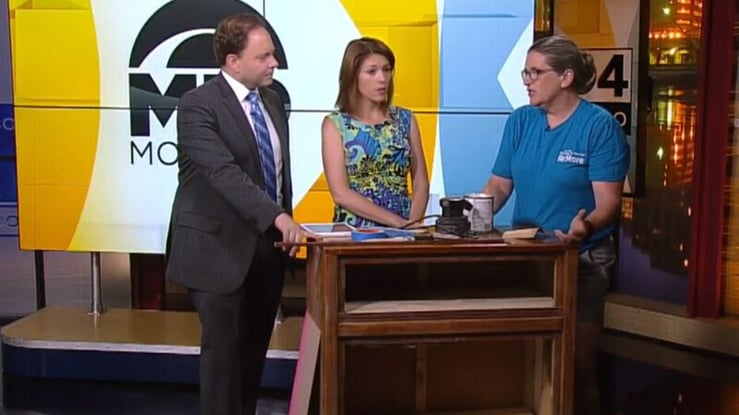 An old dresser can become a kitchen island, a wet bar, a sideboard—whatever you want!
Watch how to turn your dresser into a showpiece (on WCCO).
---
Transforming an Entertainment Center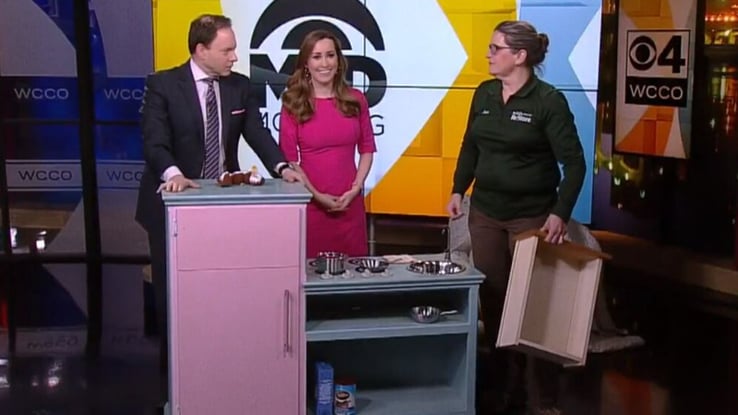 Learn how to give new life to an old entertainment center, which you can typically find at both Twin Cities Habitat ReStore locations.
Watch how to transform your entertainment center (on WCCO).
---
Turning Random Materials Into Works of Art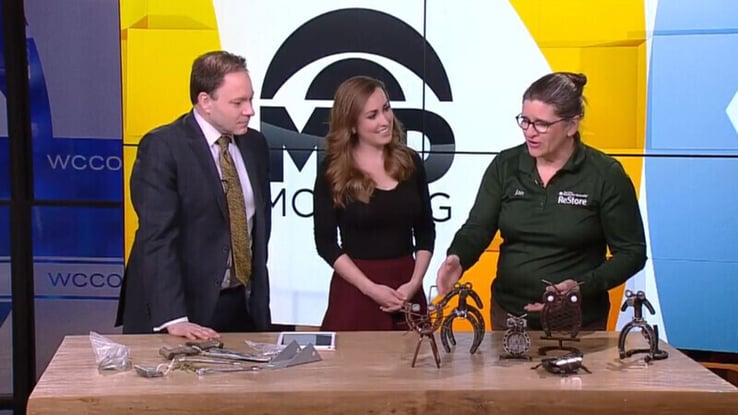 Check out some unique artwork you can make by inexpensive materials you can find at both of Twin Cities Habitat's ReStore locations.
Watch how to turn inexpensive materials into art (on WCCO).
---
Holiday Decorating & Entertaining Ideas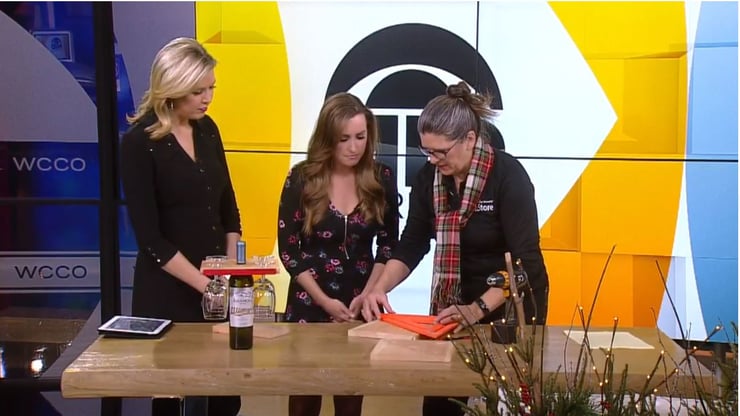 Need an easy-to-make, inexpensive hostess gift? Watch this DIY Friday segment on WCCO.
Watch Holiday Decorating & Entertaining Ideas (on WCCO).
---
Simple Autumn Topiaries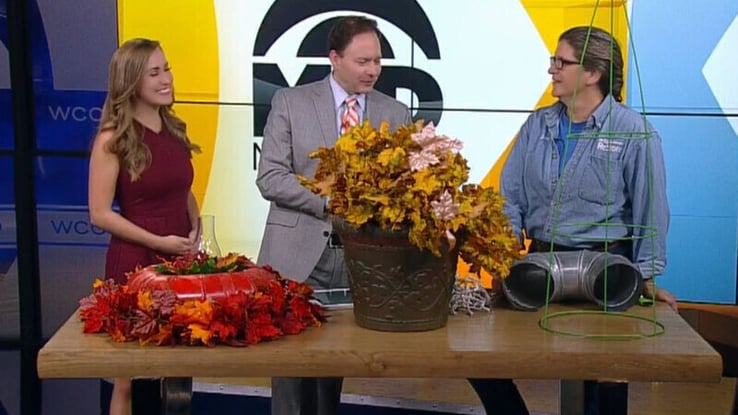 Learn how to make a beautiful fall topiary out of something you'd find in the garden.
Watch DIY fall topiaries (on WCCO).
---
Revamp an Old Chair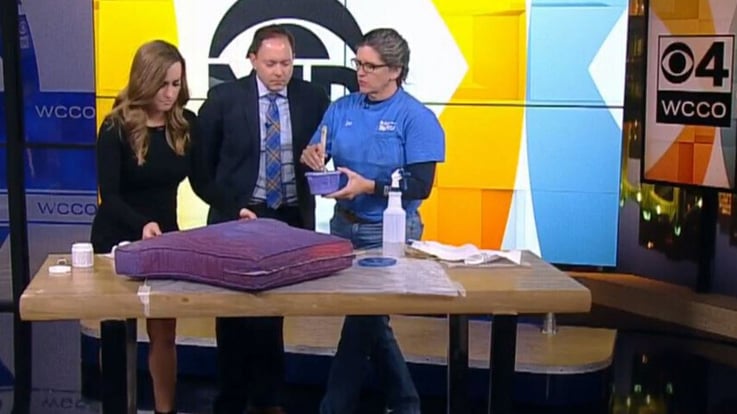 Breathe life into that comfy--but not beautiful--old chair.
Watch how to revamp an old chair (on WCCO).
---
Stained Glass from Scratch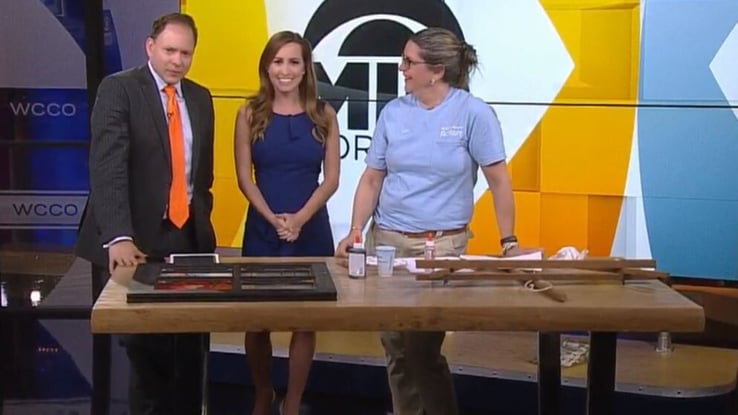 Get in touch with your arts & crafts side and make your own beautiful (and easy to make) stained glass windows.
Watch how to make stained glass (on WCCO).
---
Heating Bill Savers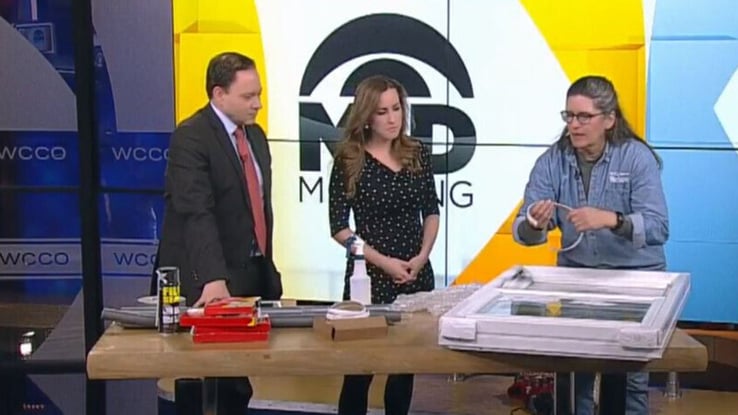 Get ready for the coming cold with simple ways to make your home more energy efficient.