ReStore Donations
Donations made to the ReStore are tax-deductible and 100% of the proceeds support Habitat's mission. Plus, you'll be keeping good, reusable items in use and out of landfills. The Twin Cities ReStore receives new and gently-used donations from individuals, building supply stores, contractors, home builders, interior designers and Twin Cities businesses.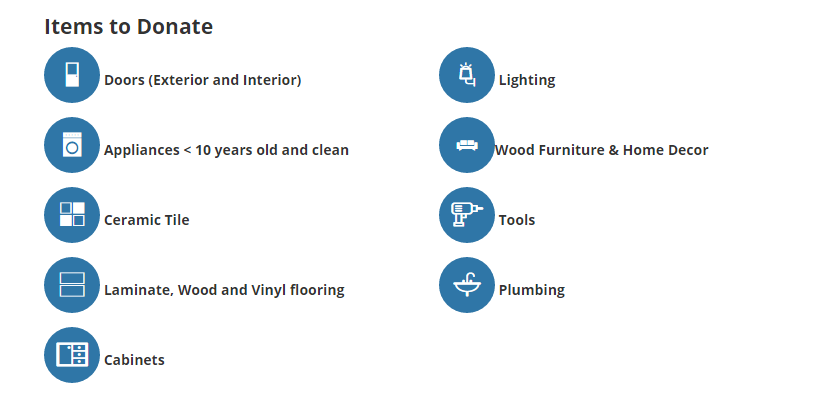 Please take a moment to review our Accepted and Unaccepted Items List. The purpose of this list is to provide a general outline for items we do and do not accept; however, it is not complete. We encourage you to fill out the form below with any questions regarding your donation.
Donation Hours:
Tues - Friday: 10 a.m. to 5 p.m.
Saturday: 10 a.m. to 3 p.m.
Sunday & Monday: Closed
GENERAL DONATION QUESTIONS