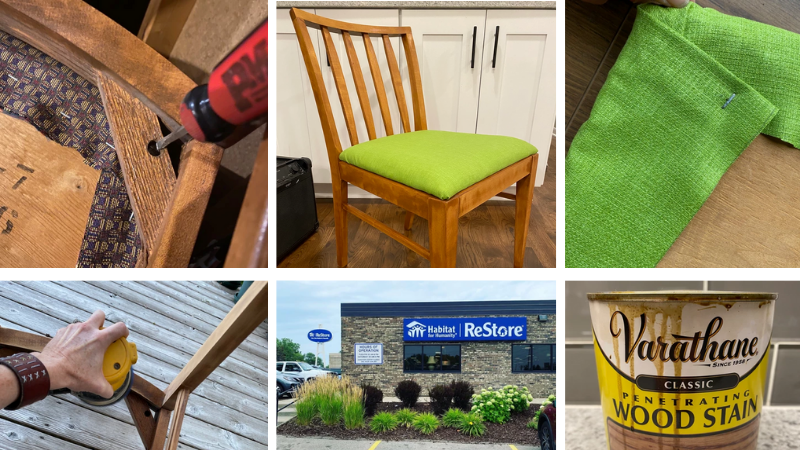 Guest blog by Rae Fleming, an independent blogger and DIYer in Minnesota.
Let's have a seat, rest, and catch up! It's been a busy summer for me: moving my folks to town, keeping up with baseball schedules, running to hockey clinics, a working teenager, starting a new job, and raising two teenagers. Even with everything going on, I'm thrilled to have partnered with Twin Cities Habitat for Humanity ReStore again on this SUPER easy DIY project! Nothing is quite as easy as reupholstering a simple chair, so I'm hoping you give it a try.
Keep reading to see the steps I took to make the transformation with a $5 chair found at the ReStore in New Brighton.