Blog Update (7/28/2022): It was brought to our attention that a project idea using window wells in a previous update is not recommended. High heat can cause the zinc coating on galvanized metal to come off and be harmful if inhaled. Be mindful when DIY-ing, and learn something new everyday. We did!
There's a reason s'mores and smiles are all common sights around a backyard fire pit. The backyard fire pit is kind of a national symbol of warm weather togetherness: friends, family, and neighbors can all huddle around for warmth and welcoming conversation under clear skies.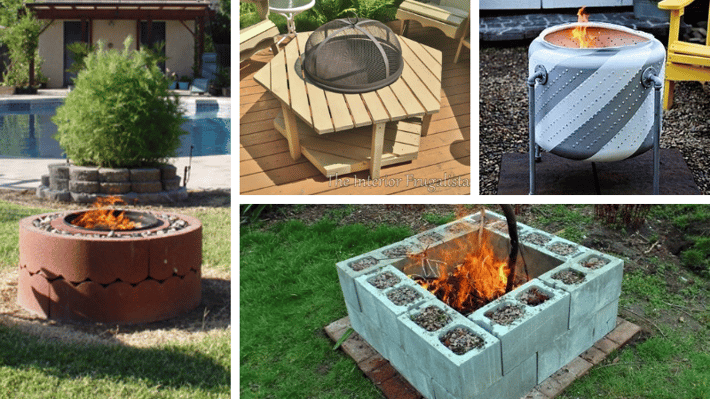 Photo credits: dewey302, The Interior Frugalista, HGTV, mustaddfabricsoftener.com via Bob Vila.
But there's definitely a difference between "a pleasant, controlled backyard bonfire" and "a pile of stones and burning wood." If a nice fire pit sounds like a big to-do, don't worry – as long as you've got the space, you can use these easy, fun, creative fire pit ideas to put together a pit you'll actually want to sit around!
Creative Fire Pit Ideas You Can Make in Your Backyard
Whether you don't have the time or don't consider yourself a crafty person, these fun fire pit concepts can bring out the exterior designer in anyone. Plus, you can find lots of the materials you need to tackle outdoor projects like a fire pit at ReStore!
No matter what style you choose, be sure to add a couple inches of sand in the bottom of your DIY fire pit to avoid a flame hazard!
Here are a few of our favorites:
A fire pit made from decorative stone tree rings
Stone tree rings are cheap, sturdy, fireproof, and decorative, making them a perfect (if unorthodox) base for your backyard fire pit.
Learn how to make this crafty spin on a traditional fire pit at Instructables.com.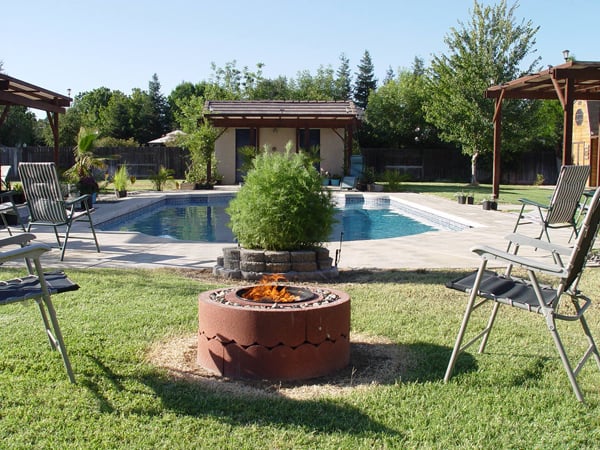 Upcycling a washing machine drum into a fire pit
If you're lucky enough to find a scrap washing machine (we sometimes have them available at ReStore), you can use the insides, some hardware, household power tools, and a little elbow grease to make a cute standing fire pit that's safe to use on your porch or patio.
Get step-by-step instructions to make a washing machine drum fire pit at HGTV.com.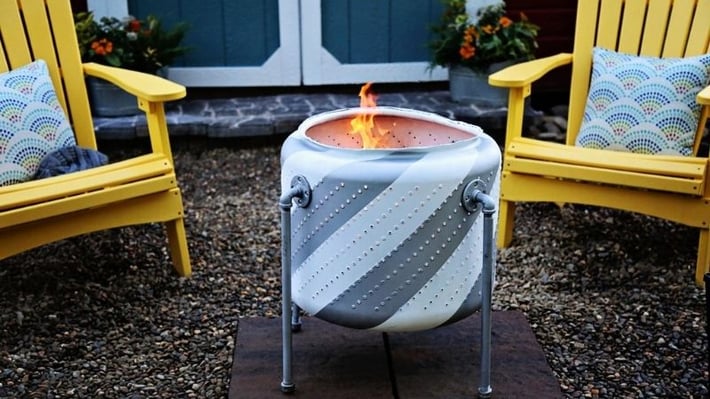 Sinking a brick fire pit
If you'd like to keep your fire pit a little more low-profile, you can dig a hole big enough to serve as one, line it with bricks, and get burning! (Be sure to add it somewhere you won't have to worry about stepping later on!)
Follow these instructions to create a sunken fire pit in your yard.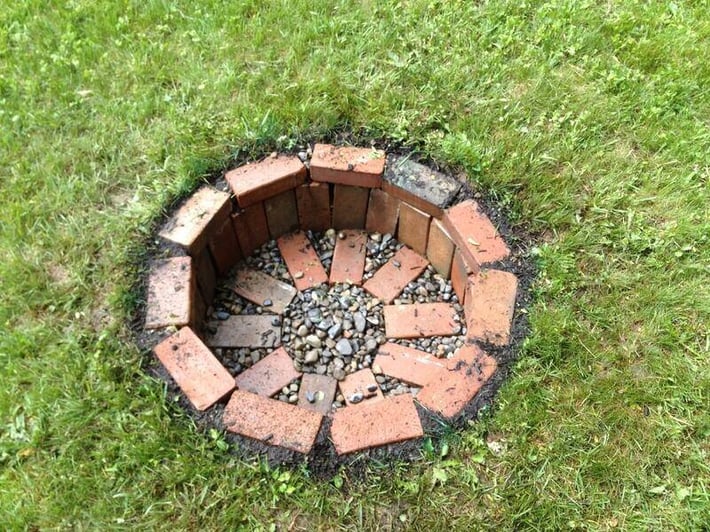 A "fire pit" made from Adirondack chairs
Short on space? This Adirondack fire bowl coffee table makes a great alternative to a traditional fire pit. Not only is it portable, it makes for a cost-effective, stylish addition for backyard get-togethers. If you take on this project, make sure to take note of the fire sources you can and can't use with it!
Take a look at how to DIY this beautiful piece at The Interior Frugalista.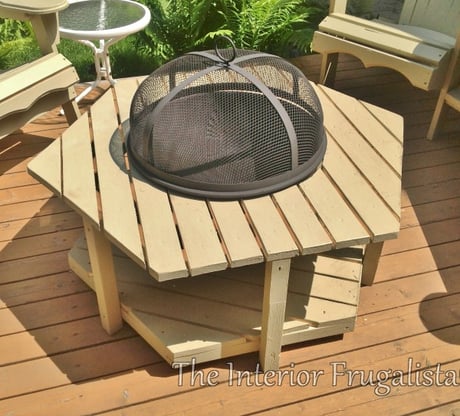 The quick, easy, and practical cinder block fire pit
This is one of our favorites for a couple reasons. One is that cinder blocks are super cheap and disperse heat pretty quickly (porous like bricks, but they're also hollow). Another is that they're easy to assemble into a square fire pit, sturdy enough to stay where you put them, and easy to disassemble if you need that space again.
Get more info on this easy cinder block fire pit from Bob Vila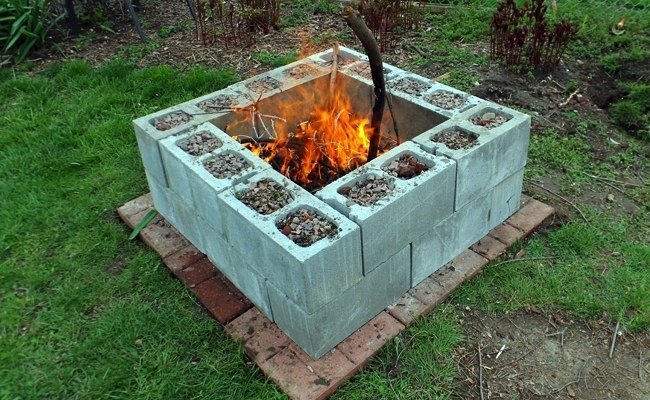 Find the Pieces of Your Next Project at ReStore!
ReStore donors and shoppers help keep 1,200 tons of usable materials – like the stuff you need to make a DIY fire pit – out of landfills every year. We accept outdoor building items like landscaping materials April 1 through October 31, including...
Tools and hardware

Landscaping blocks and trim

Bricks

Cinder blocks

And more!
Stop by to find what you need to put together your next project, or clear out those unused materials and donate them for a good cause at either ReStore location. Happy crafting!