This fall, we decided to kickoff the new season with a fun upcycle contest: the Fall Flip! We asked you to show us your best DIY project, and 13 amazing ReStore supporters entered. Thank you, participants, for sharing your creativity. Without further ado, here are our 2022 Fall Flip Contest Hallo-winners...
Firs
t
Place
Janelle
Janelle upcycled this dining set for her daughter's first apartment. Check out the cute bumblebee pattern on the chairs!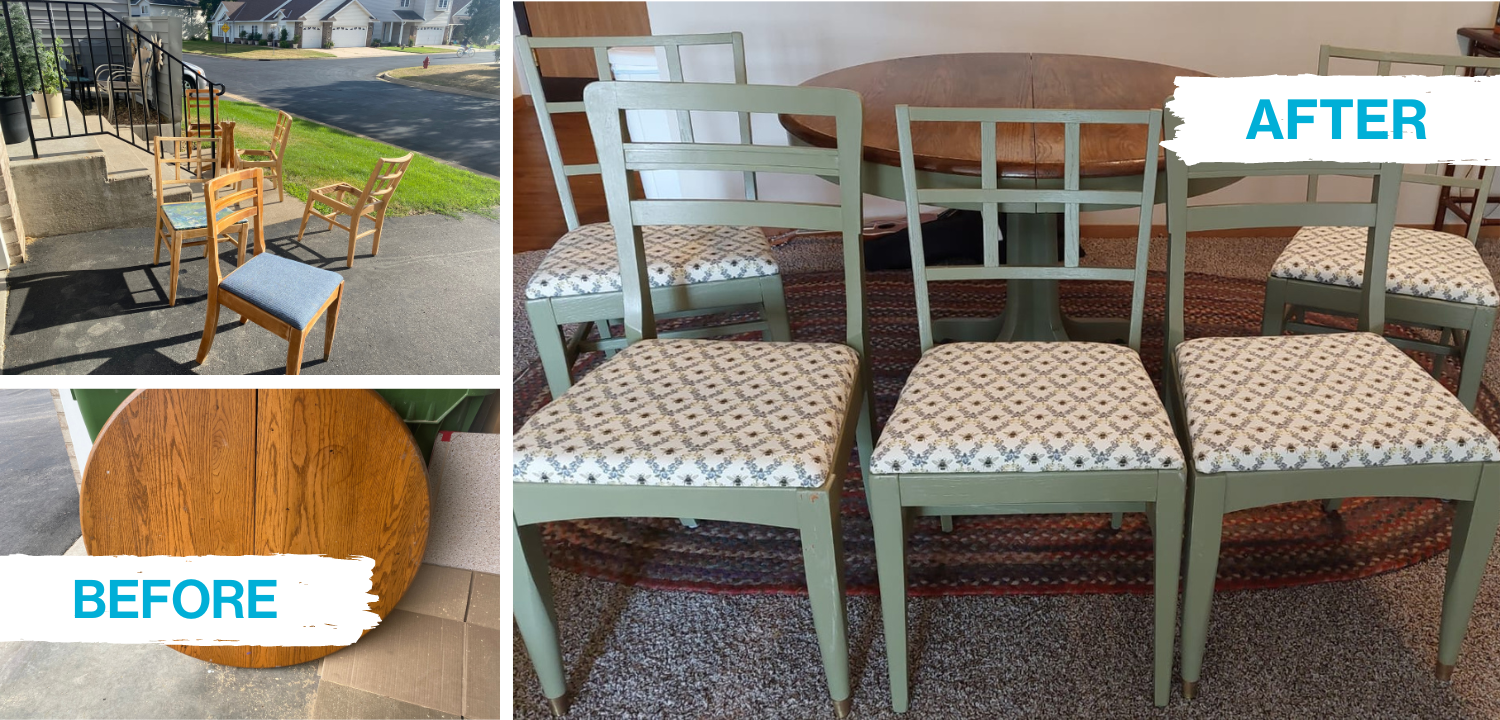 Second Place
Mary K.
Mary transformed an end table and carpet pieces from ReStore into a cozy cat cave.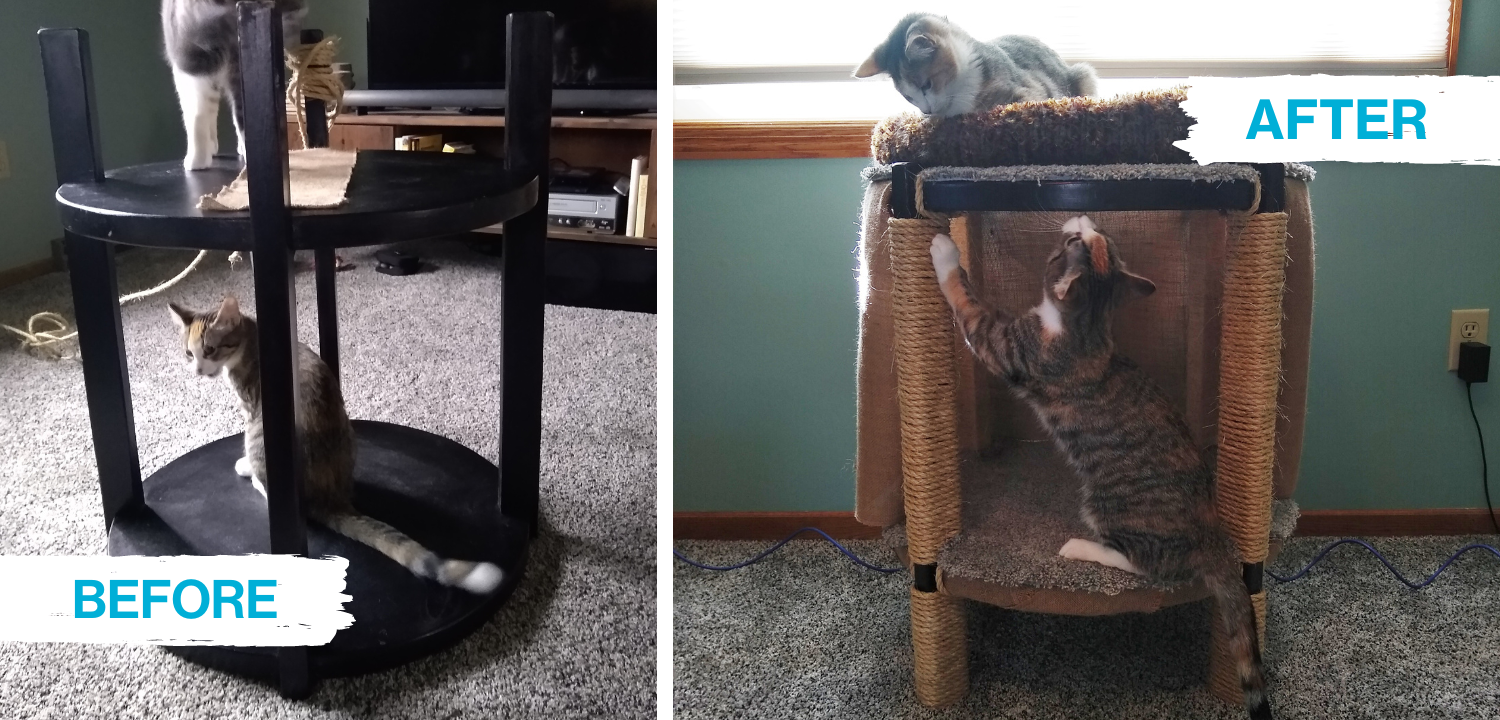 Third Place
Lisa
Lisa's cozy fall entry or end-of-bed bench is made from stairway spindles and bed cross supports.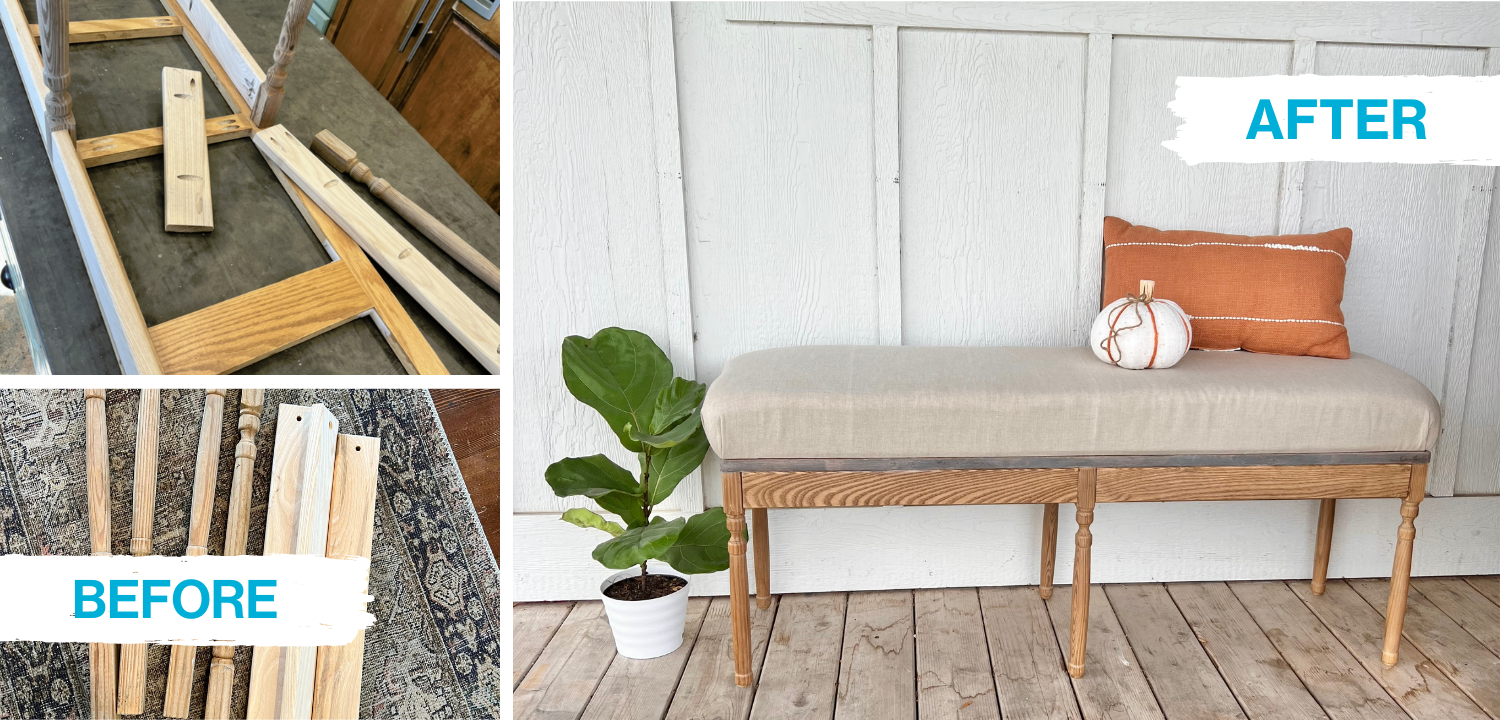 Honorable Mentions
Tibbe
Tibbe turned these cabinets into a kitchen island with a new coat of paint and upgraded hardware. It was the perfect size, giving the kitchen some extra storage space.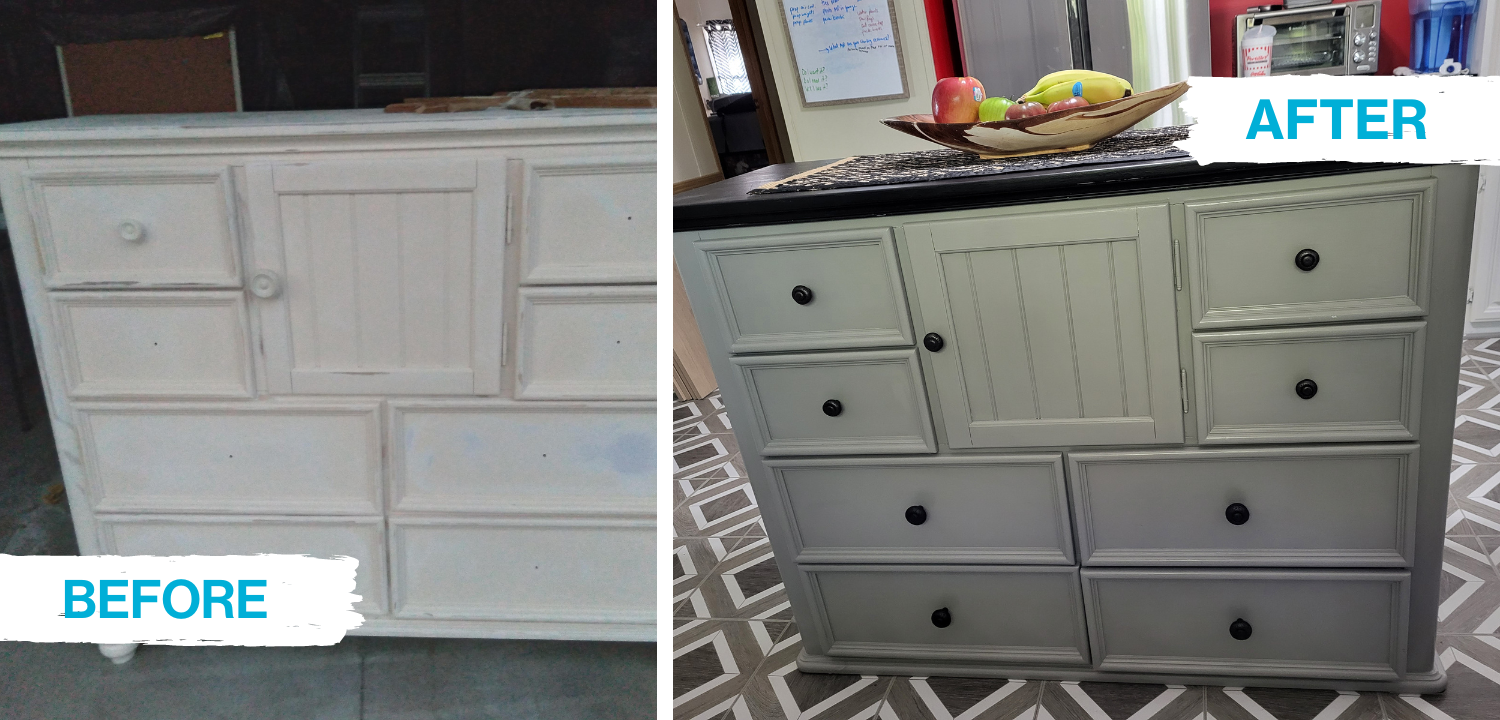 Kristi
A ReStore door finds a new home—and a new look.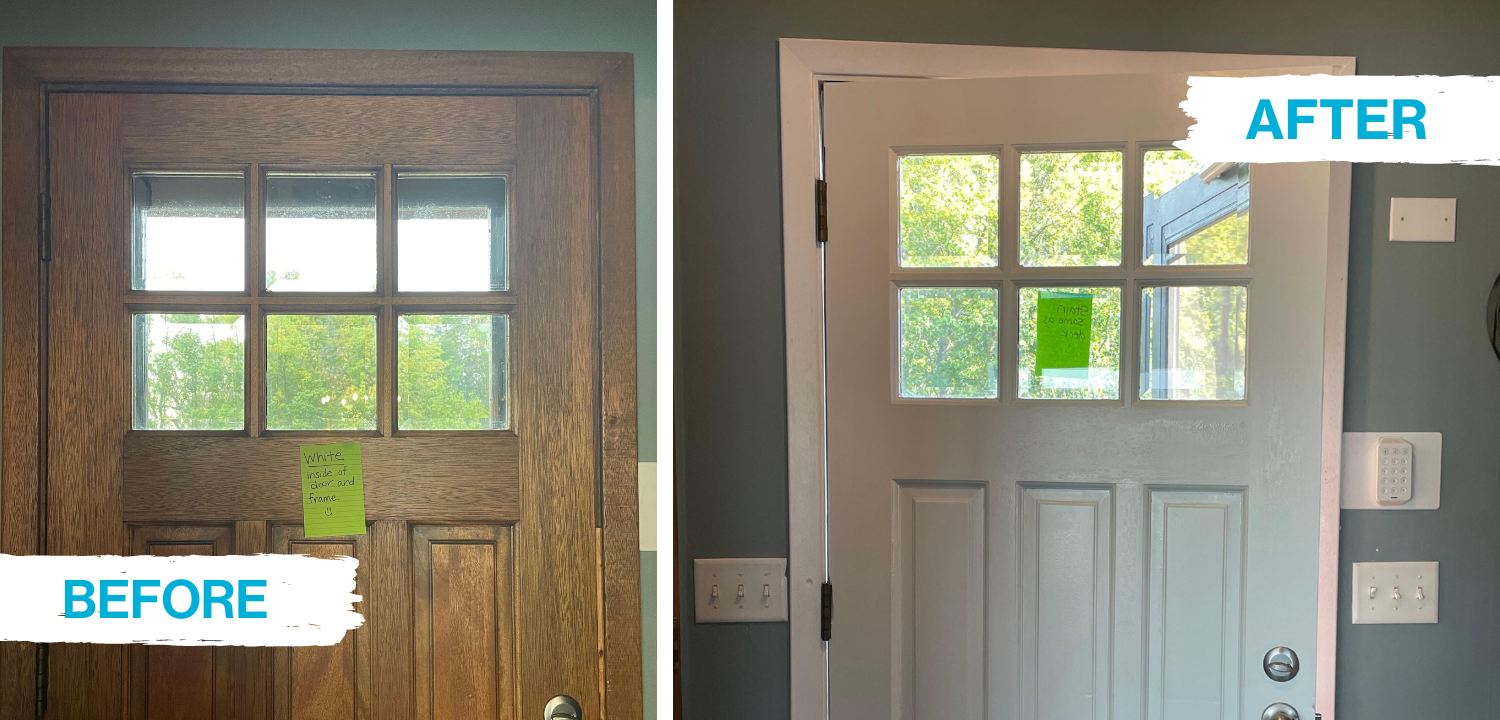 Amy
Amy painted a colorful dresser for her daughter's room. She said she enjoyed the challenge so much that she forget to take a before photo!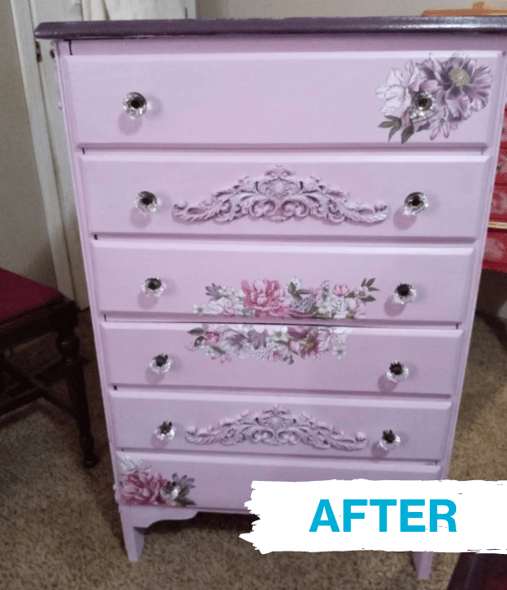 Mary G.
Mary turned a small dresser from ReStore into a welcoming coffee bar.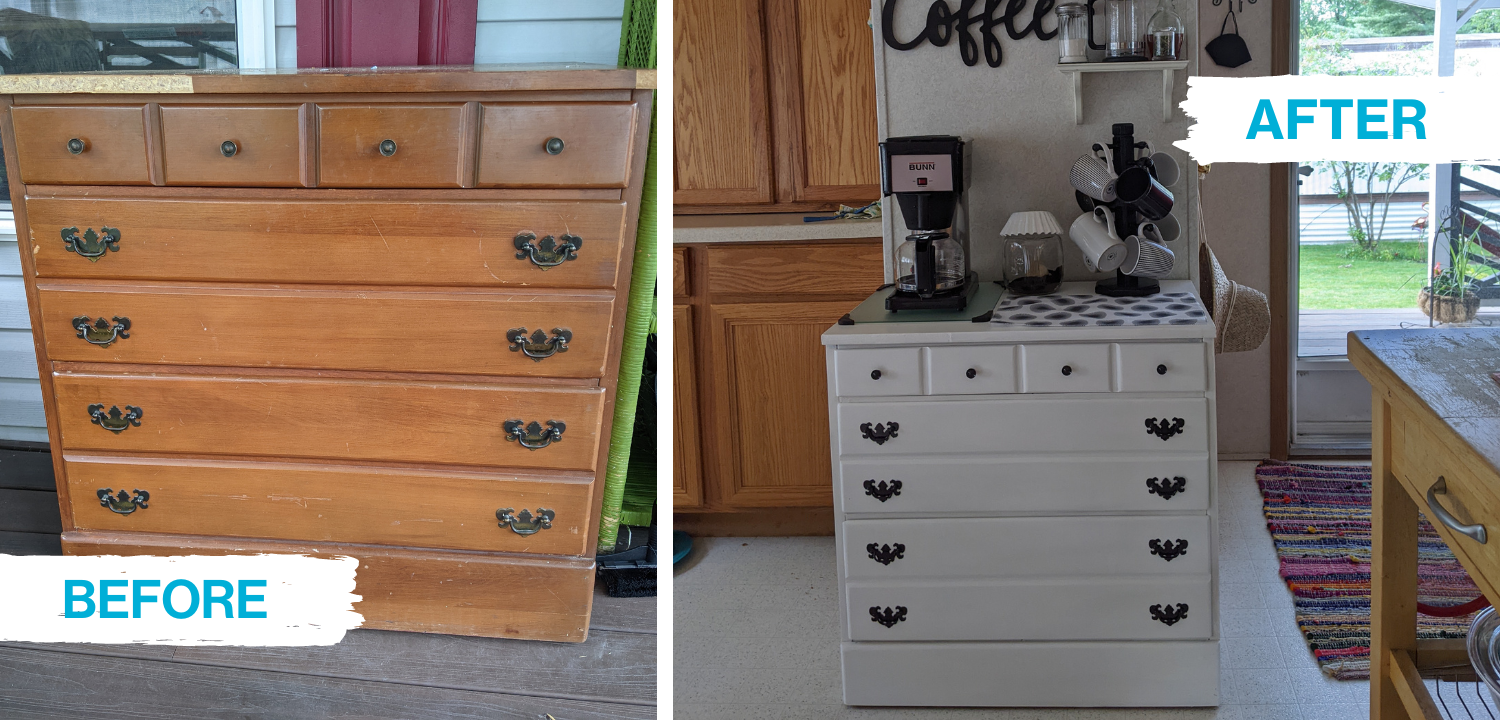 Becky
With fresh coats of paint and stain, Becky turned an old hutch into stylish storage.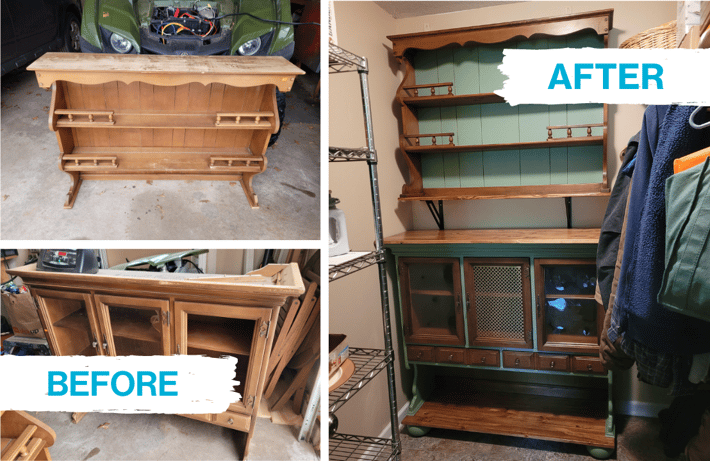 Claudia
This old dresser has a refreshing, relaxing new look, thanks to Claudia's DIY eye.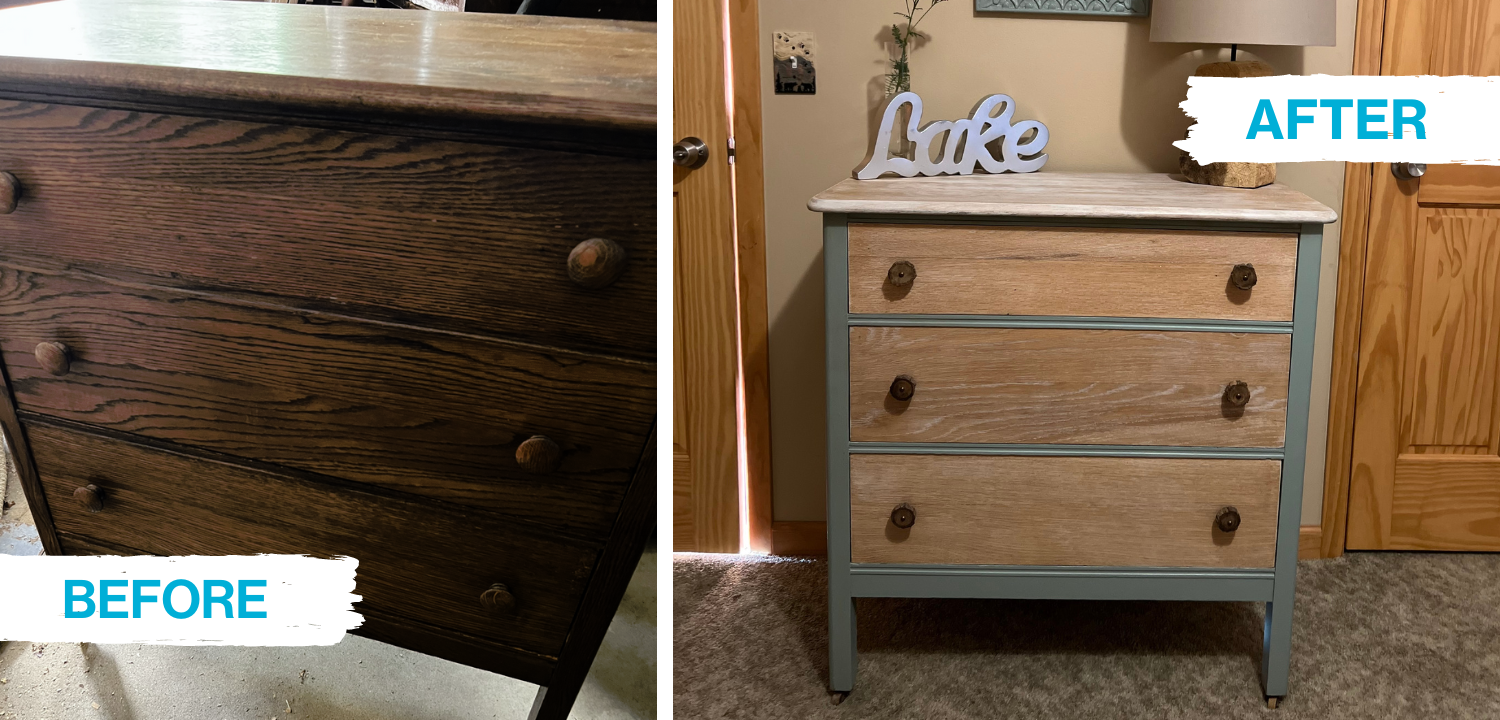 Susan
A regular ReStore shopper, Susan brought new life to her exterior lights.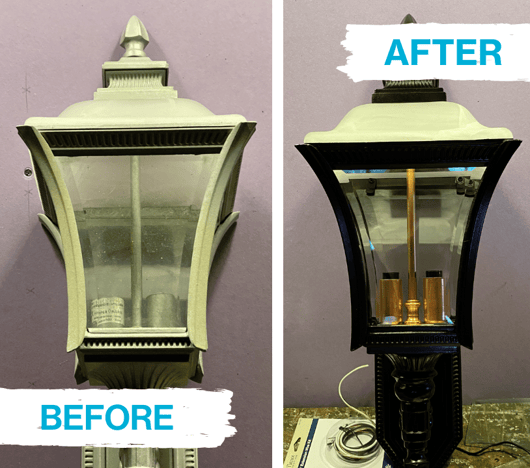 Dori
Check out Dori's creativity! She saw potential in a chandelier and turned its pieces into festive ornaments.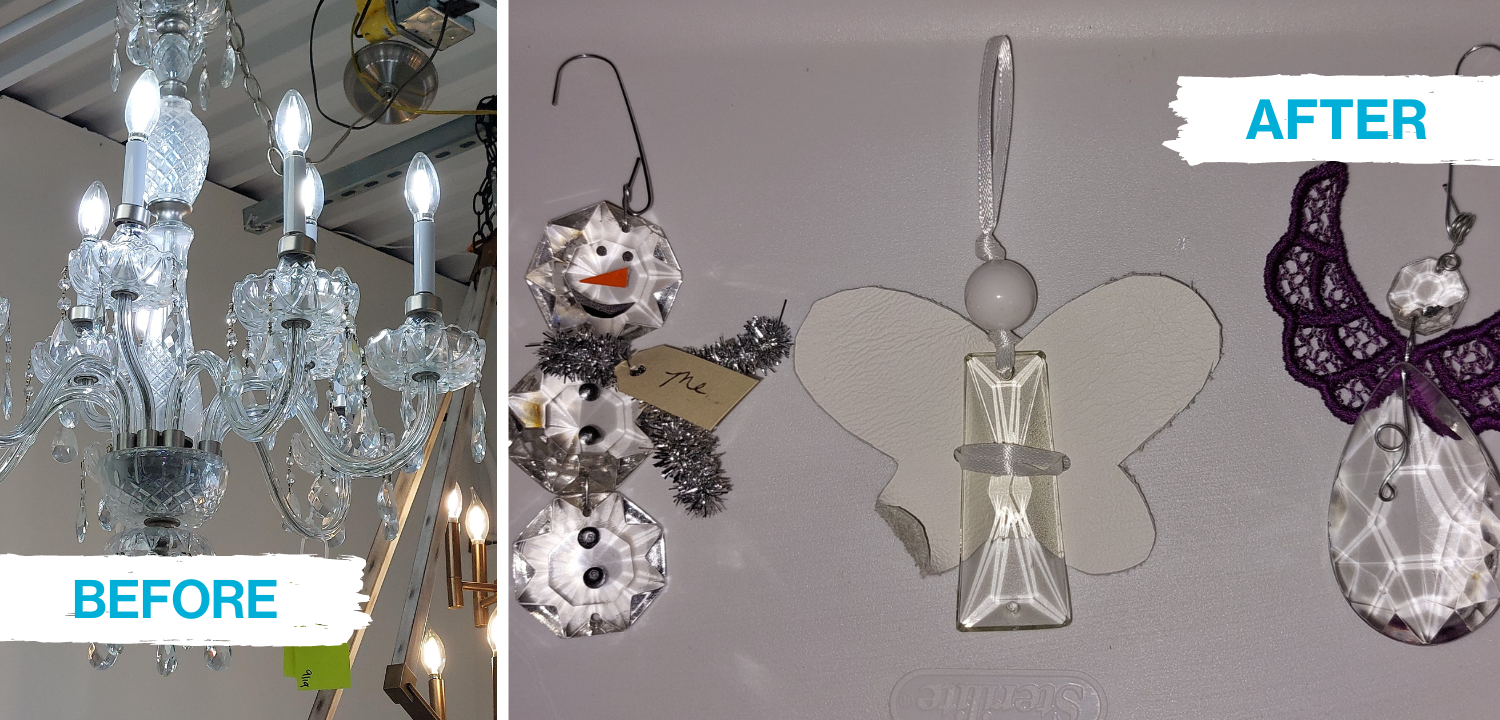 Mike
Mike painted this cabinet a light blue to match other décor around their home. ("My wife loves it!" he said.)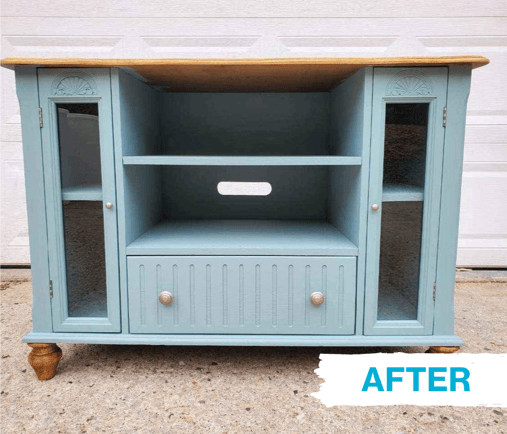 Melissa
Melissa used paint to update this 1980s dresser, giving it a modern regency look. Even the hardware was transformed with spray paint.
Get Involved at ReStore
If these transformations inspired you, or you're already a ReStore fan, become a volunteer. You can help merchandise or display items throughout the store, receive donations, cashier, or help customers. Don't worry, we'll show you what needs to be done and then work together!