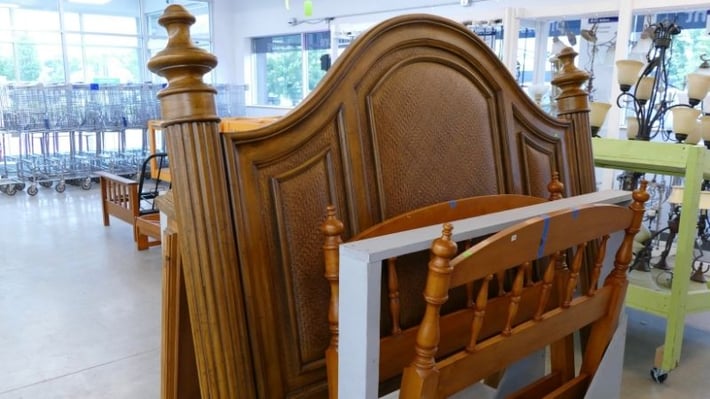 Are you updating your home but are not sure what to do with your old furniture? Thankfully, Twin Cities Habitat for Humanity ReStore home improvement outlets are a great option for furniture donation and upcycling tips.
Know What You Can and Cannot Donate
Although we are grateful for every donation that we receive at the ReStore, we cannot accept everything. So it is important for you to familiarize yourself with our guidelines before you provide your donations.
All donated items must be in good working order and free of any rips, tears, stains, rust, mold, or other damage. Items must also be donated with all of their hardware included. All furniture donations must come from a pet free and smoke free home. Some items, such as patio furniture, are only accepted during certain times of the year. Other items such as sofas and love seats must be picked up by a Twin Cities Habitat ReStore truck. Furniture donations that are accepted at our ReStore locations include:
Chairs, couches, and loveseats (pre-approved pickup only)
Dressers
Dining tables
Futon frames
Home office desks (must be 5' or less)
Side tables
Bedroom furniture (including bunk beds)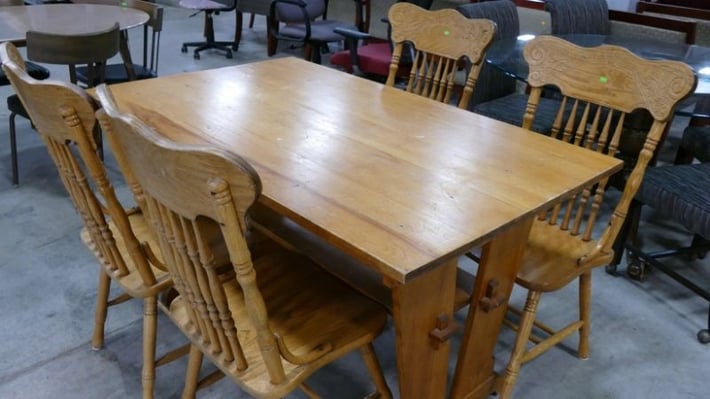 Items that are NOT accepted include:
Bed frames
Box springs
Corner TV stands
Futon mattresses
Entertainment centers
Mattresses
Recliners
Sofa beds
Painted items
It is important to remember that this is not an exhaustive list. If you are not sure whether your item can be donated, check out our list of accepted donations or give us a call! We can be reached at 612.588.3820.
Before donating your items, make sure they are nice and clean. If your item is made of cloth, be sure to vacuum it to remove dust and dander. If the item is leather or vinyl, use a material safe cleaner to wipe the item down. Finally, check your item for any possible broken parts, rips, or any other problems, to ensure that the item works the way that it is intended.
All donations to Twin Cities Habitat ReStore are tax-deductible. Check out some of our tips on how to claim your donation tax deductions.
What Furniture Sells Best?
Although we accept many different types of furniture, there are some things that sell from the ReStore better than others. According to Jill, our ReStore Manager, "Our best selling furniture is 4-5 drawer tall dressers, followed by items that are a contemporary style. We are a great place to furnish a home on a budget or help with a few college furniture essentials."
Furniture Upcycling Tips
You do not have to be a veteran DIYer to transform a piece of furniture. Some of the easiest ways to upcycle are to add a fresh coat of paint or to update the hardware on your piece. If you are wanting to take on a slightly more challenging task, reupholstering a chair is a great way to start bridging the gap between beginner and master DIYer. Click the box below to see how one of our AmeriCorps members, Christy, reupholstered a chair for the first time!