Are you looking to update your kitchen or bathroom? Explore plumbing options at Twin Cities Habitat for Humanity ReStore. Whether you're looking to replace your sink or buy a new bathtub, ReStore has something for everyone. Just visit one of our locations and see for yourself!
At ReStore you can donate or shop for a variety of new and gently used plumbing and fixtures. What's more, all sales at the ReStore benefit Twin Cities Habitat for Humanity.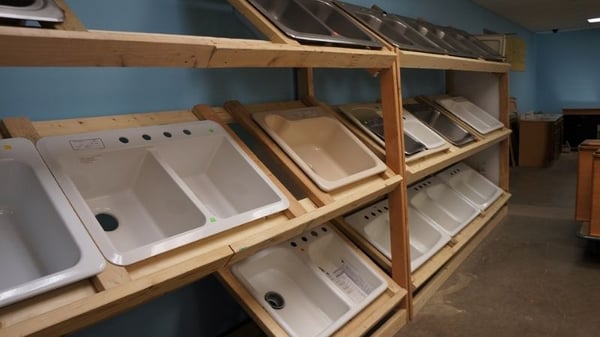 Acceptable Donations
Sinks (without faucet)
New tubs
New medicine cabinets
New PVC and metal piping (6' or longer)
Fixtures, parts, supplies
New shower surrounds
Vanities (with top and bottom smaller than 5')
Items must be clean, in good working condition, and less than 20 years old. If you're donating a large quantity of items, our ReStore truck can come to your home and pick it up for free.
Non-Acceptable Donations
No used faucets
No toilets
No cast iron or jetted tubs
No factory molded sinks
No cast iron sinks
No water softeners
Please note that this is not an exhaustive list. For more information about donations, visit our donation guidelines page or call us at 612.588.3820.
What Sells Best?
ReStore inventory is always changing since it's largely based on donations. When it comes to plumbing, however, new vanities and medicine cabinets are some of our best-selling items. Don't miss out on great deals for your home improvement projects. Follow ReStore on Facebook and make frequent visits to see the latest items in stock.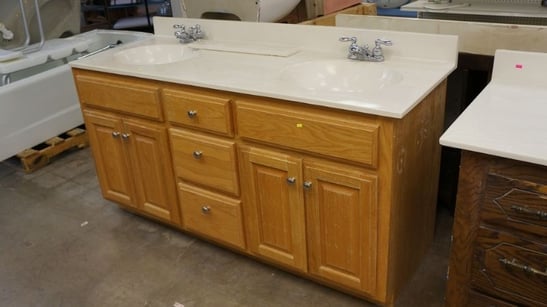 Upcycling Ideas
Plumbing materials can be upcycled to create attractive and useful items for your home. For example, you can use plumbing pipes to make shelving units for your bathroom or kitchen.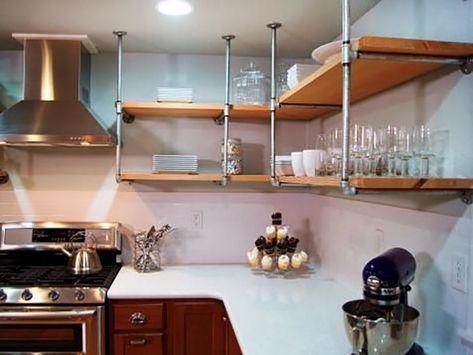 You can also give your bathroom or kitchen a new look by changing the hardware of your cabinets or giving them a quick coat of paint. This is one of the easiest ways to freshen up your living space.
Find what you need at ReStore
The ReStore is a great place to find just what you need for a home repair project. Stop by today to see if we have what you need before going to the big box retailer. It's a great way to get a bargain and support Twin Cities Habitat at the same time.