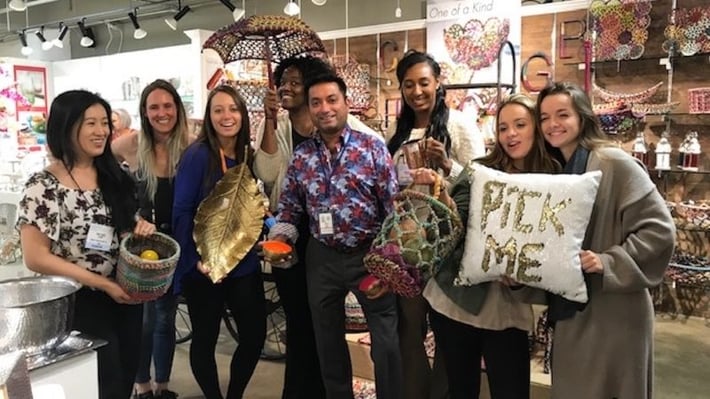 Business donations to the Twin Cities Habitat for Humanity ReStore keep the store well-stocked and the inventory fresh. ReStore operates on donated products and all revenue supports Twin Cities Habitat for Humanity's work building, rehabbing, and repairing homes for local families. Many businesses choose to donate overstock, mis-orders, discontinued items, or storeroom cleanout.

India Handicrafts, Inc. is a local business that has partnered with ReStore to donate products. Established in 1985, starting with a small warehouse in Minnesota, India Handicrafts is a family-owned home accessories distributor with a product line of more than 4,000 different styles and items. The high-quality, artisan housewares are hand-selected and manufactured in India.
ReStore makes the donation process simple and easy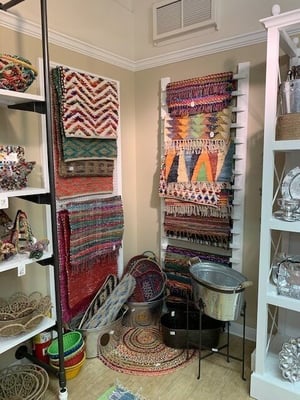 Raj Jain, Vice President at India Handicrafts, says they select a different charity to donate to each year. For 2019, they picked ReStore and they have been very happy with the process.
"Working with them is a lot easier than some of the other organizations because they have the manpower and logistics to support large donations," says Raj.

Raj simply sends an email to schedule a pick-up date and ReStore sends a truck—making them able to donate pallets of product at a time.
Donation benefits for businesses
Businesses donate products to ReStore for a variety of reasons including to receive potential tax benefits, clear out excess inventory, and create a sense of giving and community within the company.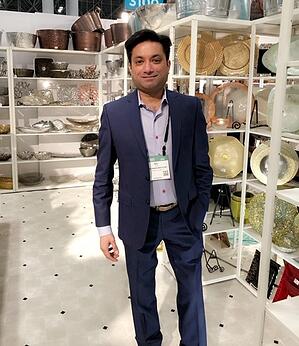 The donation program at India Handicrafts is "really a feel-good program for us," says Raj. "Instead of having large warehouse sales, we prefer donating, and we donate nationwide."
Raj recommends that businesses consider a donation program. "Not only does it feel good to give back to the community, but it also clears out space which provides efficiencies for businesses."
Want to learn more?
Contact Robin Henrichsen, ReStore Donations Manager, to discuss a possible material donation from your business. Schedule your next business donation today.
"I look forward to working with your company to help you find a home for items that are no longer needed. Your donation helps us build affordable homes, ensuring families in our community can secure safe, stable and affordable housing - building community and hope."
-Robin Henrichson