Our Twin Cities Habitat for Humanity ReStore Home Improvement locations have been around for many years, but there are still a lot of people who either haven't shopped there before or just don't know what it is!
That's not the case with ReStore fans Julie and Gayle. They've been finding bargains on home improvement inventory for several years. So we sat down with them and Bill, one of our ReStore Sales Associates, to talk about what they've found at ReStore, how they've used their ReStore bargains, and why they love being ReStore shoppers.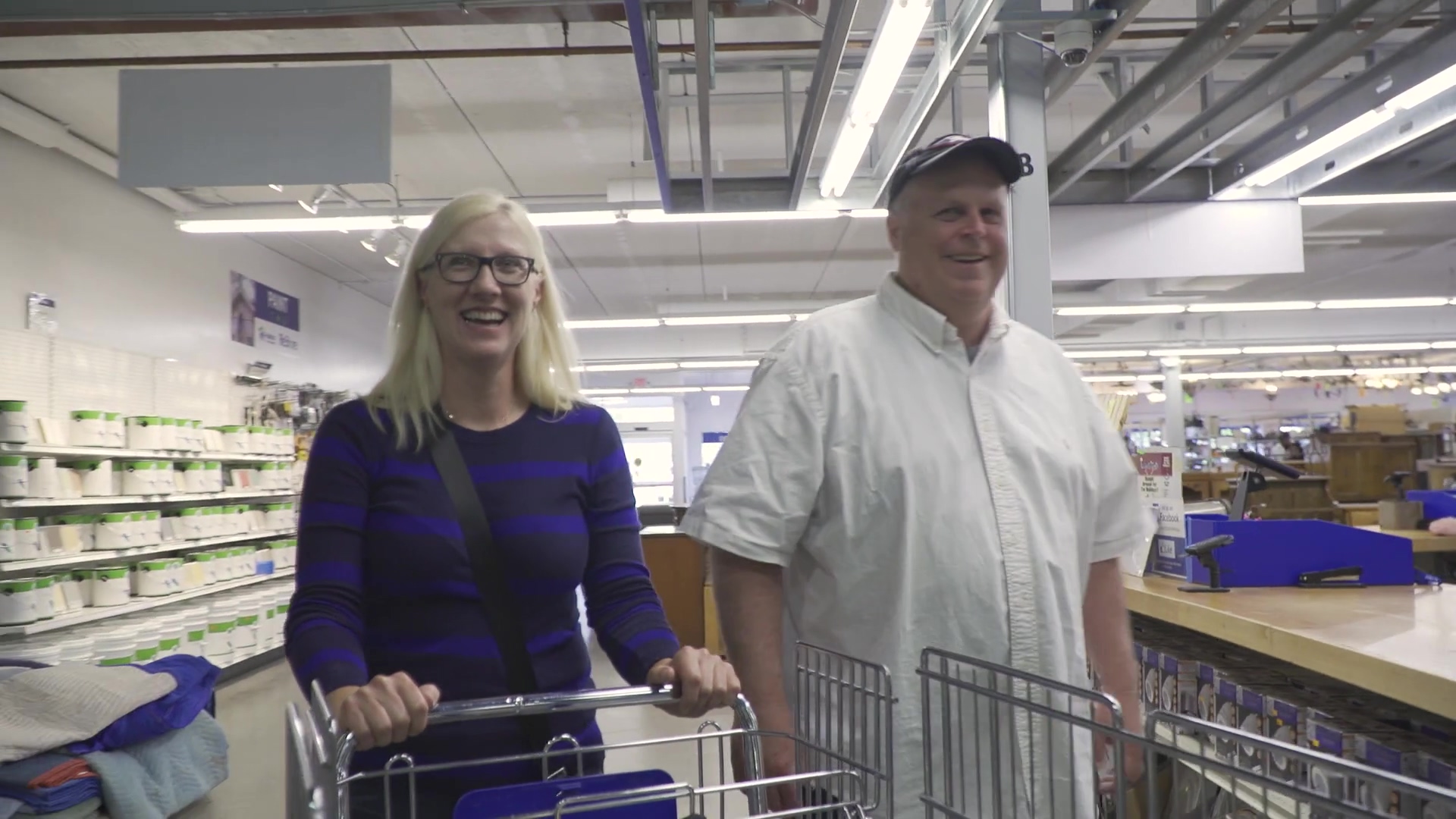 What Can You Find at ReStore?
"ReStore used to be a building materials-only store. Over the years, we've refined it," says Bill. "We take a lot of kitchen cabinet sets and a lot of furniture. It's just morphed into what our customers need!"
Much like any home improvement outlet, ReStore sells just about anything for your house. For example, we sell building materials, tile, carpet, sinks, flooring, lighting, paint, and so much more! And not only that, our inventory is not all used.
"We're not a junk store," said Bill. "We have a lot of new product donated from companies." To name a few, ReStore gets brand new lighting, windows, and doors regularly from businesses that have overstocked inventory. "And the rest of the product is 'gently used,' as we say," Bill continues. "We screen it."
How Can You Use ReStore Products?
"Pretty much every single room in the whole house has been touched by ReStore," says Julie. But Julie and Gayle have done more than redecorating with ReStore; they've remodeled and built with ReStore! See for yourself:
Julie's new kitchen. Julie and her husband remodeled their kitchen completely using cabinets found at the New Brighton ReStore. "We measured all the cabinets and made it fit," she says, "And it was just made to be. It was perfect!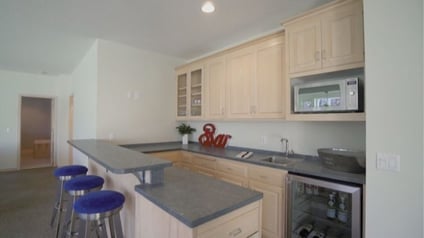 Gayle's new cabin. Gayle found about 25 windows that were taken out of a relatively new construction house. So, she and her husband designed a completely new cabin around those windows!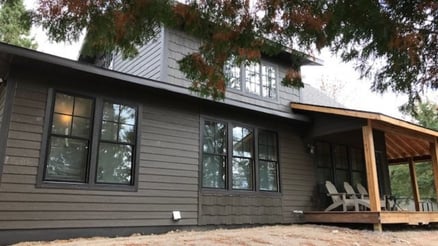 Julie and Gayle, like many of our customers, use ReStore on a regular basis for their remodeling and decorating needs. "Every project that we've done, we've incorporated ReStore products," says Gayle, "and they've turned out wonderful. I love it!"
Why Shop at ReStore?
One of the reasons ReStore is so loved by our customers is because it's easy on the wallet and the conscience!
"On the practical side, the prices are less than you'd pay anywhere else," says Gayle. And the proceeds go to safe, stable housing for people in our local communities. "It makes you proud," says Bill. "It's a good thing to do."
"And if you don't shop ReStore, donate," says Julie.
And we make donations easy! We have three ways to accept donations:
Donation drop-offs. Anyone can drop off accepted* new and gently used quality building materials during donation hours. Learn more about drop-off donations.
Request a pickup. You can request a pickup for items that are too big for you to drop-off at ReStore. Learn more about how to request a pickup.
Business donations. We will pick up accepted* donations of unwanted inventory from businesses. Learn more about business donations.
"There is this cycle of life to products and keeping them out of landfills," says Gayle. "And it makes a unique home that doesn't look like everybody else's!"
So come down to one of our two ReStore locations in the Twin Cities, in New Brighton and Minneapolis, and find your next remodeling or redecorating bargain!
*Please review our Accepted and Unaccepted Donations List before donating.