Metropolitan Picture Framing is a new business donor to Twin Cities Habitat for Humanity ReStore, and we couldn't be happier to welcome them! Metropolitan is a manufacturer that's one of the few in the U.S. that specializes in custom-made wood frames for museums such as the National Gallery of Art in Washington D.C. They also sell to picture framers, galleries, and artists.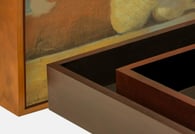 Metropolitan Picture Framing is a family business that started as a custom picture framing store in the 1960s on Bryant Ave S in Minneapolis. Current owner Leslie Desnick and his wife Karen used to live in New York City and work in advertising. In 1973, Karen's parents decided to close the store on Bryant and open DIY picture framing stores called Frameyourself. Les and Karen decided to move back to help them expand the business, eventually opening 5 stores in the Minneapolis suburbs.
In the 1990s, the market became oversaturated, and the Desnicks decided to get out of retail and become a manufacturer. Early on, it became clear that they would need to sell nationally to have a viable business. In 1998, their website metroframe.com went live. Their son Alex also joined the business, and they now sell in all 50 states using state-of-the-art equipment to mill, join, and finish museum-quality frames.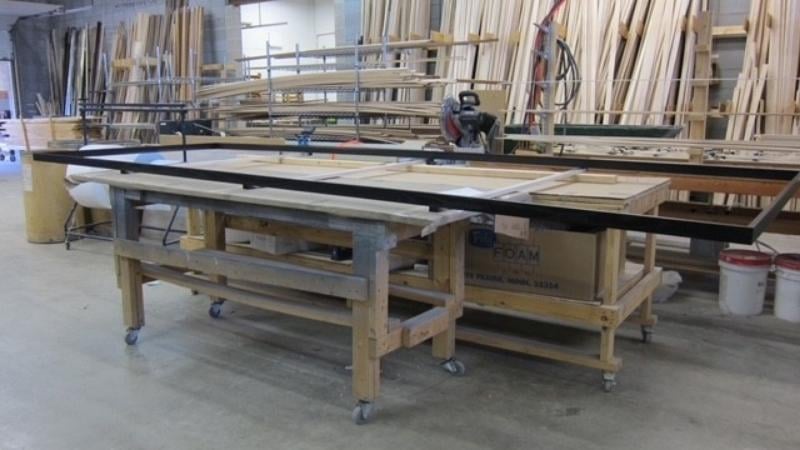 Metropolitan Picture Framing workshop
Out of all the wood that Metropolitan uses to make frames, 20-25% winds up as waste. For several years, they donated their excess material to the University of Minnesota's Materials Exchange Program, but there was still quite a bit of labor involved. Donating to ReStore and using the free pickup service eliminates the extra labor involved, saving Metropolitan both time and money, and helping the environment in the process. The donated items serve as great starting points for DIY projects for customers.
"Any handyman can put frames together for friends and family or even resell it. Moulding today is very expensive, but this is top-of-the-line select and better moulding. It's a very good value, with very few knots in our wood," says Les.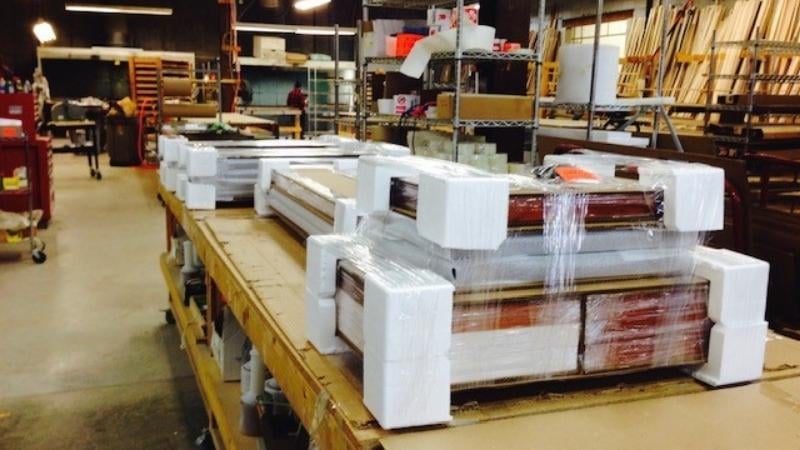 Wrapped and ready-to-ship orders
After a successful first donation, Les hopes Metropolitan will be able to continue donating every few months. He says it's a great idea for businesses to consider donating through ReStore.
"I'm 100% behind it! It's a win-win. If you've got materials or good equipment, it's pretty easy to do. I just contacted them on the website, Larry (Donations Manager) got back to me, and in a few weeks everything was taken care of."
Want to learn more?
Making a business donation to ReStore is an easier process than you'd think. Contact Larry Lane, Donation Manager, to discuss a possible material donation from your business. Schedule your next business donation today.
"I look forward to working with your company to help you find a home for items that are no longer needed. Your donation helps us build affordable homes, ensuring families in our community can secure safe, stable and affordable housing - building community and hope."
- Larry Lane