Are you looking to remodel your home kitchen, a rental property, or lake home? Or maybe you want to install cabinets in your garage as a place to organize tools and seasonal decorations?
Whether you're buying new or used cabinets, Jan Hagerman, of Twin Cities Habitat for Humanity ReStore, has some tips and tricks for finding the perfect fit.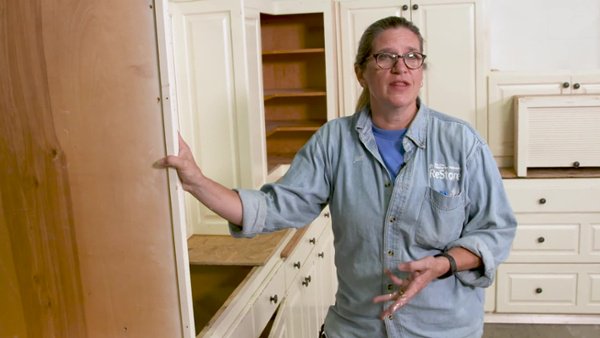 What to look for in buying a kitchen
Are the cabinets themselves plywood or particle board?

What are the drawers like? Are they stapled or do they have a dovetail joint? "A dovetail joint is going to be a lot sturdier, so if it's a kitchen that's going to be getting a lot of use, go for the dovetail," Jan says.

Is the hardwood up-to-date? Things like hardwood pullout drawers are an example of some up-to-date features in a newer quality kitchen.
Our staff at Twin Cities Habitat for Humanity ReStore always look for these three things when they receive a kitchen, which is quite often. ReStore receives one-to-two kitchen cabinet sets per week from a wide range of quality and styles.
Don't like the look? No problem.
In terms of appearance, some of those cosmetic wishes can easily be changed or updated and don't necessarily have to make-or-break your decision to buy. You can easily paint or change the cabinet hardware to make it fit your home environment, for example.
If you're in the market for a new kitchen, check out our New Brighton or Minneapolis ReStore locations. Our experts are happy to answer whatever additional questions you may have!