2020 is almost over, and that means time is running out for you to make your tax-deductible donation to ReStore! Whether you're a homeowner looking to clean out your basement workshop, a remodeler looking to recycle a kitchen full of cabinets and appliances, or a business with excess inventory you need gone, you've got to get those donations in by the end of the year to reap the tax benefits.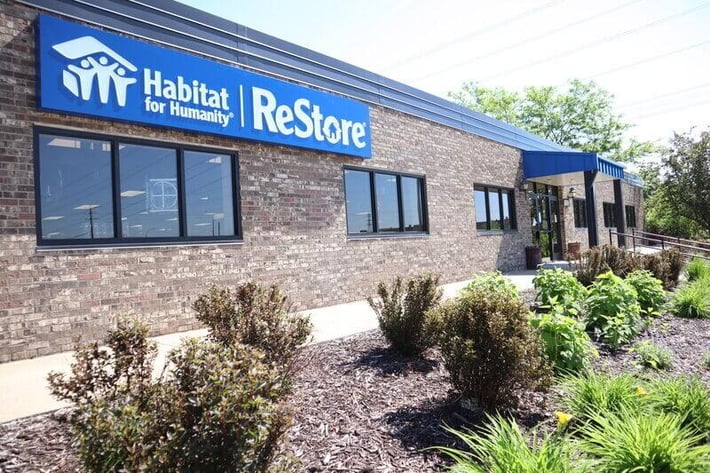 What can you donate?
ReStore accepts new and gently-used items like tools, building materials, appliances, home goods, and even furniture. Check our donation guidelines to see if your items fit the bill. If you have additional questions about your items give us a call or use the contact us tool.
How to get a tax write-off for your ReStore donation
Your ReStore donation is tax deductible! Here's how to do it:
Keep track of your donated items. You'll use this to report your itemized donations to the IRS when you file your taxes.

Check out the ReStore Donation Value Guide to find out how much your donated items are worth.

When you bring your donation to our stores, ask for a receipt for your donation if one isn't offered to you. The IRS requires proof that you donated the items you itemized.

Itemize your donations when you file your taxes before the 2021 tax deadline (Thursday, April 15).
For more information on claiming tax deductions for your ReStore donations, read our Guide to Donating.
Making a donation
The donation process has changed a little bit because of COVID-19. When you come to ReStore to make a donation, please stay in your car and the staff and volunteers will unload the items for you. They'll then get you a receipt for tax purposes.
[READ: How Much Are Your Donation Items Actually Worth?]
For large items or big loads, we offer a free local donation pick-up service, which you can schedule on the website.
Updated donation hours
ReStore hours of operation have changed. Check our COVID-19 safety protocols before shopping or donating.
ReStore Donation Hours
You can donate goods to both ReStore locations during the following hours:
Sunday - Monday: Closed

Tuesday - Friday: 12pm - 5pm

Saturday: 10am - 3pm
ReStore Shopping Hours
Find deals on home improvement goods at either ReStore location at these times:
Sunday - Monday: Closed

Tuesday - Friday: 12pm - 6pm

Saturday: 10am - 4pm
ReStore Holiday Closure Schedule
Both ReStore locations are closed for the holidays on the following dates:
Closed Mondays

Closed December 31 & January 1
2020 has been a busy year for donations to ReStore, but we still want your new or gently used items! If you're not ready to donate just yet, you have until tax season to bring in your items or schedule a pickup – we'll still be here.