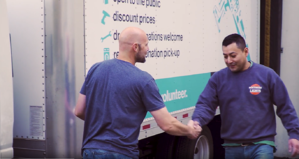 As a business owner, you know how important it is to keep your office functional, comfortable, and up-to-date. That means you need to buy new office furniture from time to time. But there's just one problem with purchasing new furniture. When it arrives, you're left with all the old furniture. So, how do you get rid of those old furnishings? Donate them, of course! You might be asking, "Where can I donate my business furniture?"
Turns out, there's actually a few different organizations that accept business furniture. Here's everything you need to know.
Who Accepts Business Furniture?
If you have gently used business furniture you're looking to get rid of, why not donate them to one of the following three places:
Furnish Office and Home – Furnish Office and Home is a nonprofit company that resells donated furniture. Proceeds from the sales are used to train people who have a hard time holding a steady job. Furnish offers a pickup service for your old business furniture, but they do charge a fee. Furnish Office and Home accepts office chairs, cabinets, desks, tables of all sizes, workstations, and whiteboards.
All Furniture – A Minneapolis-based company that takes outdated office furniture and also installs new furniture. With 23 years of experience helping both large and small local business owners liquidate their furniture, they can help you donate your furniture to a charity or other nonprofit organization. All Furniture accepts desks, chairs, cubicles, artwork, and more.
Twin Cities Habitat for Humanity ReStore – ReStore is an affiliate of Twin Cities Habitat for Humanity. Proceeds made from the sale of your office furniture help eliminate poverty housing and pickup services are free within the seven-county metro. ReStore accepts standalone desks, office chairs, and lobby furniture — chairs, sofas, and smaller tables.
How to Donate to ReStore?
Donating to ReStore is easy! You can always drop off your donations during our drop-off hours — 10 a.m. to 5 p.m. Tuesday through Friday or 10 a.m. to 3 p.m. Saturday and Sunday.
Can't get the furniture to us? No problem! Either request a pickup online via our website or contact Larry Lane, our ReStore Donations Manager, to schedule a pickup. Larry can be reached at larry.lane@tchabitat.org or 612-305-7245.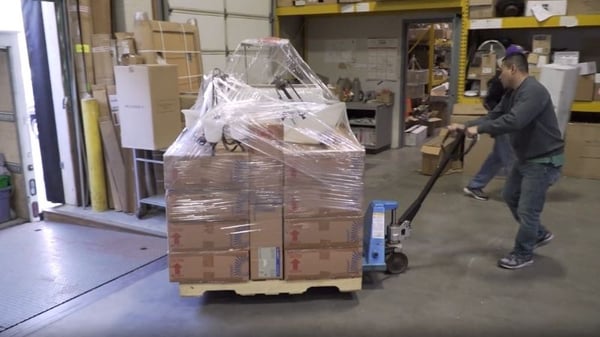 Why Donate My Business Furniture to Restore?
While any donation you make to a charitable organization is tax deductible and supports a cause, donating to ReStore helps people in your local community find housing they can actually afford. All of the proceeds from everything that is donated to ReStore are used to support the Twin Cities Habitat for Humanity projects. In 2018, we were able to provide homes with affordable mortgages to 92 local families and construct five new homes thanks to the generosity of people just like you!
Another benefit of donating business furniture to ReStore is providing nice furniture to a business that is just getting off the ground or providing affordable furniture to an entrepreneur's home office. Not only do the proceeds from the sale of your furniture help out local families, but you could also be providing beautiful furniture to a new startup, saving them money they can reinvest into their business.
Not to mention, if you donate business furniture, regardless of where you donate it, you also keep those items from being taken to a landfill. Perfectly good furniture in a landfill is wasteful and can have consequences for the environment. Donating is win-win for you, the charity, and the environment!
Have questions? Give us a call. We're happy to help you.