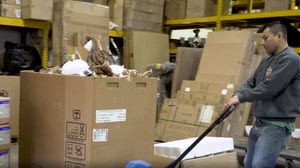 There are many reasons that organizations can wind up with too much inventory. There are also many reasons why too much inventory is a bad idea. For starters, excess inventory takes up your finite retail or storage space--whether that's shelves on a showroom floor or in the back room. Additionally, that inventory costs money. Capital was invested in whatever the excess inventory is, and that capital is now unavailable for other necessary inventory or additional business reinvestments.
But sometimes, despite attentiveness to sales and inventory data, shrewd purchasing decisions, and following marketing best practices, businesses still find themselves with too much inventory on their hands. So then what?
Depending on the line of business, there are many avenues an organization can take to clear out inventory. These options fall into three buckets:
Sales

Third-Party Sales, Exchanges or Donations

Disposal
Sales
There are many marketing and merchandising approaches that fall under the sales heading. Items can be remerchandised, given secondary product placement, used as part of product bundles, or even used as a giveaway. The first three strategies allow the product to be seen in a different part of the store and potentially through a different buyer lens, depending on what items the over-inventoried product is merchandised by or with. Separate from or in conjunction with refreshed merchandising is product discounts. This can be done through flash sales on specific products or full-store events.
Third-Party Sales, Exchanges or Donations
If transactions between business and customer aren't moving product fast enough, businesses have additional outlets for sales and/or exchanges. First, businesses can attempt to exchange the items with their original vendor for credit or new merchandise. In some instances, these vendors may even accept product returns. If working with the vendor is not an option, online marketplaces such as Etsy, eBay or Amazon could help a business sell unsold items, though not without fees. An alternative sales option would be to sell surplus stock to liquidation companies that specialize in taking over-inventoried items from merchants-- at far lower price points.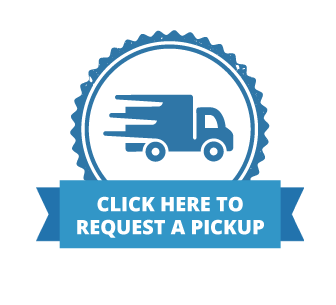 These methods are likely to result in financial losses, however, in which case organizations should consider donating items to nonprofits (such as Twin Cities Habitat for Humanity ReStore). Target is a great example of a mass retailer who operates in this manner, often donating excess stock or photo shoot supplies to The Salvation Army, Goodwill and Twin Cities ReStore. Donations not only free up warehouse space taken up by too much inventory, but they also provide tax benefits and can be used for marketing or public relations. Doing good in the community helps cement an organization's reputation among those who shop there.
Disposal
There are instances where certain items are not accepted as donations and can't be unloaded in any other way besides disposal. Though it results in a short-term loss, proper disposal of dead-weight inventory frees up room for businesses to bring in items they can sell to help make up for the loss.
Twin Cities ReStore would like to help your company with your sustainability goals and gain more space for new inventory. For more information about the donation process and how we can help, contact Twin Cities Habitat for Humanity ReStore.