Focalpoint Flooring and Studio M Interiors are two great local companies that have partnered with ReStore to donate excess materials they don't need anymore. Read more to learn about these companies and why they chose to partner with us!
Focalpoint Flooring

Focalpoint Flooring Cabinets & Design has been providing the Twin Cities metro area with full-service flooring and installation for more than 30 years. They carry hardwood, carpeting, tile, laminate, and more.
Focalpoint started working with ReStore for two main reasons. There's often extra material that takes up too much of their storage space and warehouse. It's also important to the company to give back to the communities where they live and work.
Typically, Focalpoint donates quarterly to ReStore. Often they will donate up to four truckloads of materials! They donate a little bit of everything, but most often they donate carpeting and hardwood flooring. The free pickup service is one of the great perks of partnering with ReStore, saving them time and money.
One of the other benefits is that donating provides a "feel-good" feeling for their employees when they watch the ReStore trucks leaving. This also helps boost morale at the company. Donating is important, and they like knowing that the materials are going to help families in the community.
"The people we work with are fantastic. We really appreciate ReStore as well as the employees for the amount of energy, time, and the work that they all put into giving back to the community." – Kathy Smith, President, Focalpoint Flooring
Studio M Interiors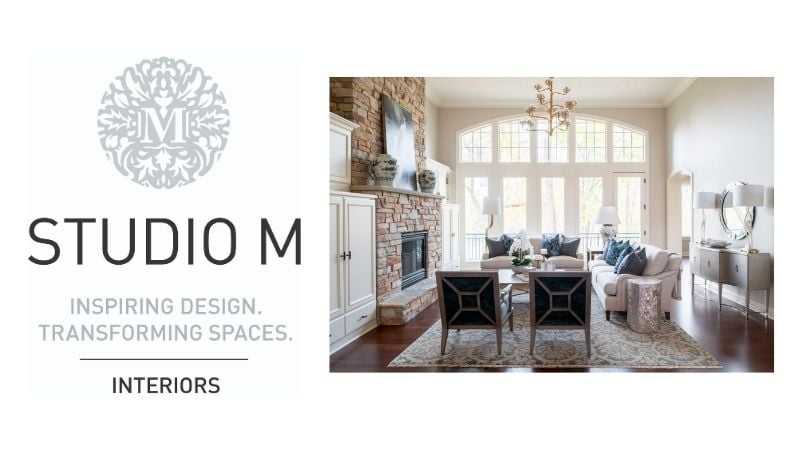 Studio M Interiors is an interior design studio that has been in business for about ten years. They have a 25,000-square-foot showroom in Plymouth, with clients all over the Twin Cities metro area and across the country. They also have a design studio, which handles designs, orders, and purchases for things like home furnishings and window treatments for their clients.
Studio M Interiors started working with the ReStore a few years ago. There are times throughout the year when they have extra merchandise to donate, and they want that merchandise to find the best possible future use. They knew about Twin Cities Habitat by reputation and knew it was a great organization, so when they needed to free up space they reached out – this was how they were introduced to ReStore and became a business partner. Initially, Studio M Interiors donated a handful of things here and there. Now, every time there's something to donate, they call the ReStore first.
They typically donate once per year, though it can be more often depending on various factors. One of the things that was appealing about partnering with ReStore was the simple coordination and free pickup of materials.
Studio M Interiors loves to be a good partner to the community, especially by partnering with an organization they know is doing good work.
"There are times when we are in a position to donate furniture or other merchandise that we hope can be used by others. We're so proud to support such an important community partner." – Elizabeth Cohen, General Manager, Studio M Interiors
Many Thanks to our Business Donors
"ReStore is grateful for our business donor partners and appreciate your generosity. Your donation helps to create, promote, and preserve homeownership. It also helps the environment by keeping useable items out of a landfill." - Robin Henrichsen, ReStore Donations Manager