For an online home furnishings retailer going up against companies like Amazon and Wayfair, quality of both products and service is really important.
Bellacor started in Golden Valley as one of the first online lighting stores back in 2000, and since then, the company has branched out into home furnishings and décor. They've also moved into the North Loop in Minneapolis, and as an ecommerce company, they typically have at least 300,000 items in stock at any given time.

Even after growing as much as they have, Bellacor is still a smaller company, and they like it that way. Bellacor is proud to fall into the "better-best" tier of both price and quality for their products.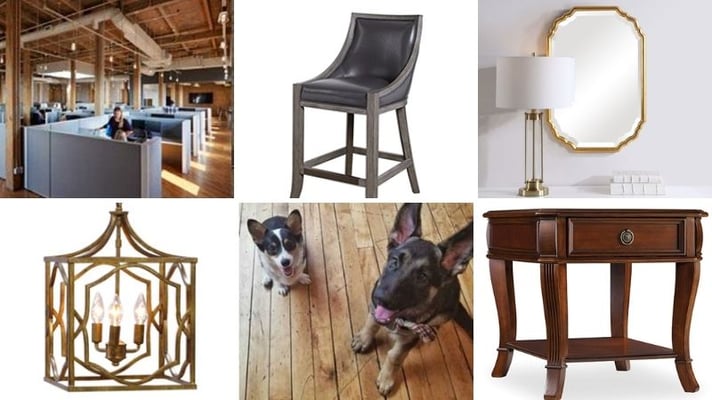 Starting around 5 or 6 years ago, Bellacor began working with ReStore. What drew them to ReStore was, as a furniture retailer, Bellacor had a lot of unsellable returns and damaged products that were still of high quality, and they felt it was important to donate these products rather than sell or dispose of them in another way. Passing along beautiful and quality goods that people could truly use, while contributing to sustainability efforts, is very important to them.

Bellacor donates to ReStore at least twice a year. Last year all of their donations went to ReStore, and over the last two years, Bellacor has donated nearly $200,000 worth of items.

There are many reasons Bellacor values its partnership with ReStore. The environmental benefits of seeing a product they're proud of being used in a new way is certainly one of them. Having a regular donation partner that's well-known in the community also provides employees with a cause they can rally behind and get excited about, which has the added benefit of boosting recruitment and morale amongst staff. Additionally, the tax benefits of donating unused products instead of disposing of them help Bellacor to reinvest in what it needs to continue growing.

Finally, Bellacor truly values developing meaningful relationships that benefit the community, and ReStore offers a reliable, positive way to do that.
"In our 4+ years of working with and donating to Habitat for Humanity/Restore they have been an amazing partner that makes it easy to donate to and work with."

"Their mission to provide fair, quality and affordable housing is important to Bellacor and we love the fact that our donated home furnishing and lighting products end up in homes that are created with love and respect. We look forward to continuing this donation partnership for many years to come."

Amy Chaussee - Vice President of Merchandising, Bellacor

Many Thanks to our Business Donors
"ReStore is grateful for our business donor partners and appreciate your generosity. Your donation helps to create, promote, and preserve homeownership. It also helps the environment by keeping useable items out of a landfill."

Robin Henrichsen, ReStore Donations Manager