We've heard it over and over again on the news: with supply chain issues and bottlenecks, your holiday gifts may be unavailable. Well, this gift-giving season we have a solution you should consider that takes a bit of a mind-shift. Make it yourself!
Maybe you don't think of yourself as a DIY-er or even a creative person. Well, don't let that stop you. ReStore is here to save the day when you need a gift for friends and family, at any time of the year. And the icing on the cake is knowing that your items aren't stuck in a boat with the possibility of not arriving in time, or not being available at all.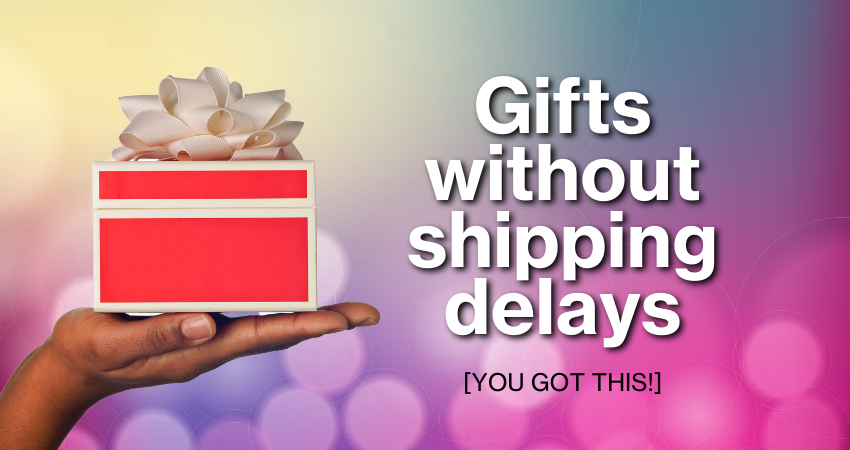 Bonus points!
When you make a gift using items or materials that are readily available, you are getting a bonus. Actually, you're getting several!
When you make or buy items from a place like ReStore, new items don't need to be manufactured. Think of repurposing as being carbon efficient or earth friendly.

There are no shipping delays or super-busy stores to visit.

Have you ever received a one-of-a-kind gift? It feels special because they put time, talent, and thought into your gift. The feeling of giving is amplified when you make it yourself. Endless fuzzy warm feelings are headed your way!

Get that accomplished feeling. YOU made something cool and saved MONEY in the process.
Here are some ideas to get you started
Feel free to branch out and brainstorm your own idea. Look for "free" materials you already have, or visit ReStore to see our ever-changing inventory. Items are donated everyday, so you're likely to see something different every time you shop.
Using raw materials and elbow grease
Of course ReStore has all kinds of materials, but look for things you already have. Below are some other fun things you can create for free or for just a few dollars. You can also check out our other blogs posts to make a serving tray or a charcuterie board.


For the plant lover
For those with pets
Think about how you'll wrap it too
Go create!
We hope you enjoyed some of these ideas, but hope you'll be bold and make some of your own gifts this year. If you need more ideas, please visit one of our two metro locations for no assembly required gifts, products, or other inspiration.