What's 250% more expensive at a big box home improvement store or specialty paint store? Many things, but the correct answer for this blog is PAINT!
A gallon of paint can cost upward of $40 a gallon. But what if I told you that you could find a quality paint for $16 a gallon? Take another look at Twin Cities Habitat for Humanity ReStore.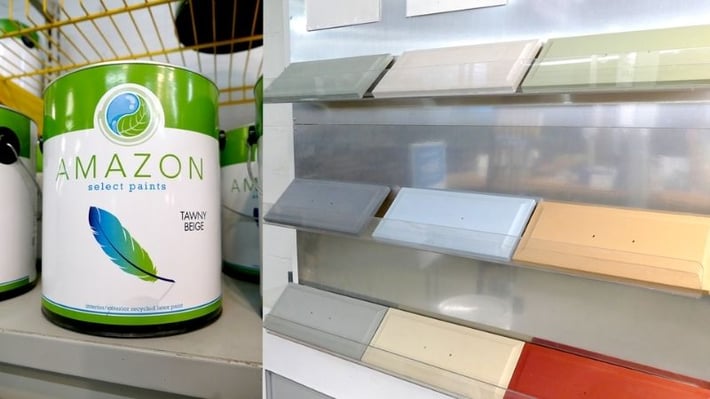 ReStore inventory varies because it's based largely on donations. But one thing you can count on is there is always Amazon paint and an assortment of supplies to get the job done. We've talked about Amazon paint in other posts, but it's essentially a recycled paint in an assortment of stylish colors. It's rated for indoor AND outdoor use, and customers have given it great reviews.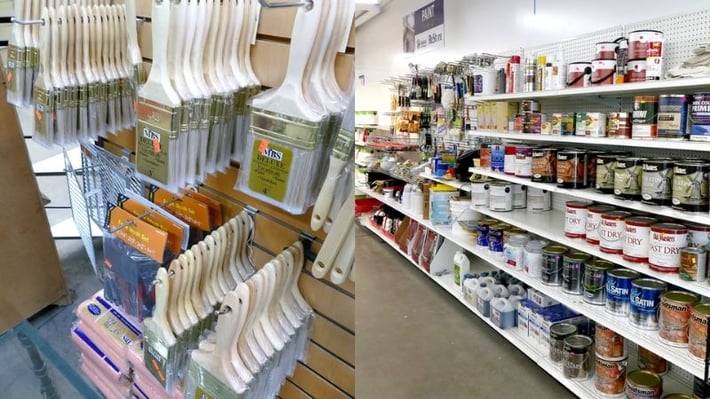 There are so many useful ways to transform something with paint, we often recommend people start by creating a blank canvas. We also have tips for all kinds of projects, whether you're painting your exterior, or saving some money ( it's nearly $30/quart craft store) by creating your own chalk-style paint. You'll want to watch this video before you start your next project, and steal some tips from our article featuring 7 ways to distress furniture.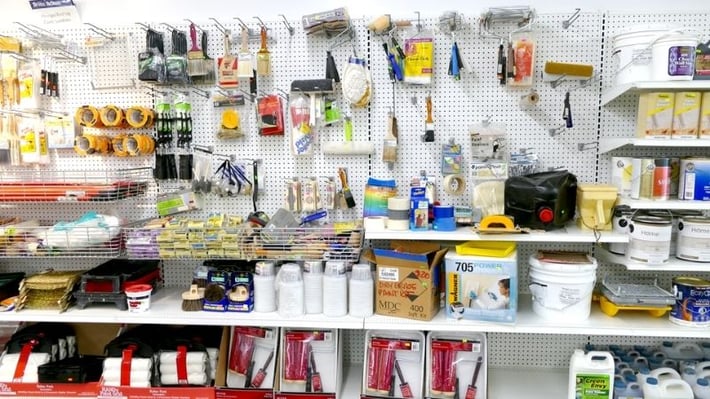 It's all about the paint, but ReStore also has the other "stuff" you need. From rollers to brushes, from tape to tools. There is just about everything to get you going.
Not only will you save money when buying your paint and supplies at ReStore, but that Amazon paint you just bought is recycled. That means it didn't need to be manufactured and it wasn't thrown into a landfill—which is part of our Earth saving purpose.