There's a chill in the air and beautiful colors on the trees: it's officially autumn in Minnesota. A change in season is always a great time for a cleanup.
And by cleanup, we mean more than raking leaves and bringing plants indoors. Now is the perfect time to dive into cleaning your garage, organizing a storage shed, or sorting through other spaces. As you organize and clean before the snow comes, you might even discover a few things you don't want anymore.
As kitchen gadgets, appliances, furniture, and other household items start to pile up, so do questions of what to do with unwanted items. If you want to get rid of certain items, who will take them off your hands? Where will those boxes in your garage go when it's time to park inside?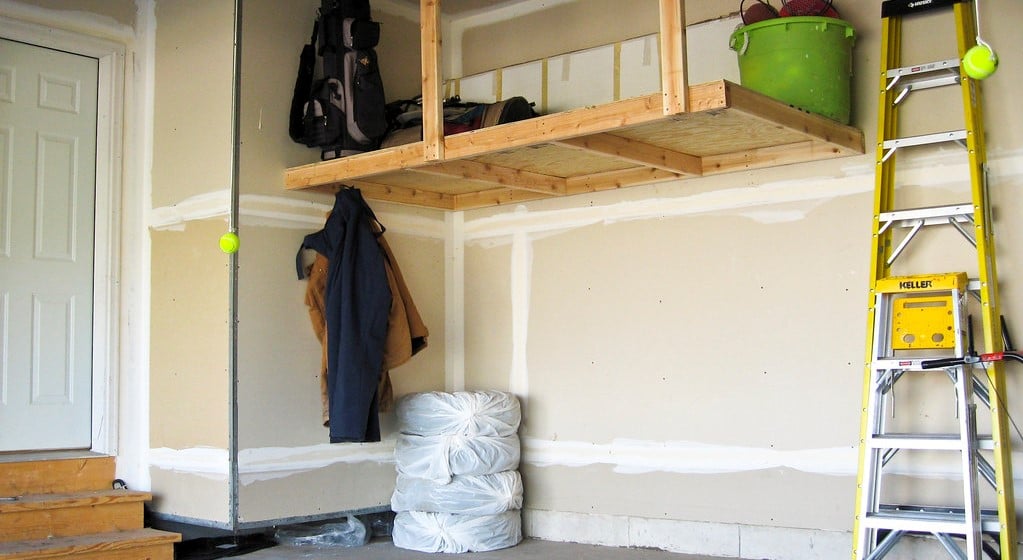 Fortunately, there are a number of organizations in the Twin Cities that will accept your donated household items and keep them out of the dumpster. From that extensive list, there are three places we highly recommend: Twin Cities Habitat for Humanity ReStore, Better Futures Minnesota, and Bridging.
All three not only re-use household items—they contribute to other causes. However, they don't all accept the same things. Be sure to study these lists and align your stash with acceptable items in order to make your fall cleanup go off without a hitch.
Donations made to ReStore are tax-deductible and revenue supports Twin Cities Habitat's mission of creating, preserving, and promoting affordable homeownership. Plus, donating to ReStore means you'll be keeping good, reusable items in use. Last year alone, ReStore kept 3.9 million pounds of materials out of landfills.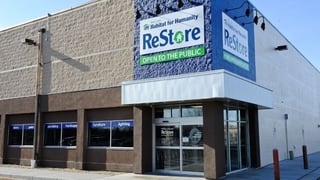 Think of the items you see at big-box home improvement stores. To expedite your fall cleanup, here are the types of newer items Restore prefers:
Appliances (refrigerators, freezers, stoves, vent hoods, washers, and dryers less than 10 years old)

Architectural items such as mantels, columns, framed stained glass, wood and wrought-iron stair railings, and spindles

Building materials such as drywall, lumber, plywood, baseboard, and trim

Bathroom fixtures such as new sinks, tubs, medicine cabinets, shower surrounds, and vanities less than 20 years old

Doors (new or used wood, metal, bi-fold, and glass doors)

Electrical components

Flooring such as carpet, hardwood, tile, and vinyl

Furniture such as chairs, dressers, end tables, dining tables, small desks, sofas, and shelving units

Hardware (knobs, hinges, nails, screws, nuts, bolts, boxes of fasteners, and locks)

Home exterior products such as new gutters, insulation, siding, shingles, and shutters (accepted only from April through October)

Home décor items such as new blinds, framed art, framed mirrors, lamps, rugs, shades, shutters, and full rolls of wallpaper

New HVAC units such as central air systems and furnaces (accepted only from April through October)

Kitchen cabinets (less than 20 years old)

Lawn and garden products such as edging, fencing, lawn furniture, grills, and yard tools (accepted only from April through October)

Lighting and ceiling fans such as light fixtures, chandeliers, sconces, and lamps

Paint and paint supplies such as paint brushes, rollers, and paint trays

Plumbing products such as new PVC and metal pipes, plumbing supplies, water heaters, and garbage disposals

Tools such as screwdrivers, ratchet sets, drills, circular saws, and fiberglass ladders

New windows complete with sash and frames
Ready to donate to ReStore? Please review our Donation Guidelines before dropping off your items at our locations in Minneapolis or New Brighton. Keep in mind that scheduling a pickup is an option, too. And don't forget to use the 20% off coupon from your donation receipt next time you shop!
Better Futures Minnesota works to preserve an environment that creates jobs, helps people rebuild their lives, and improves the health of our planet. They promote environmentally sustainable practices through deconstruction, recycling, repurposing, and reusing materials such as appliances, homes, and buildings.
Better Futures accepts donations of a wide range of household items. So, take a look at this list to see if they can help with your fall cleanup efforts:
Appliances

Doors

Cabinets

Lighting

Lumber

Plumbing

Tile
Donated items must be free of the following:
Asbestos

Creosote

Dry rot and mold

Insect, rodent, and other pest infestations

Nails and screws

Peeling paint
Through the effective reuse of donated items, Bridging improves lives by providing quality furniture and household goods to those transitioning out of homelessness and poverty.
Bridging accepts furniture, housewares, and small appliances (even ones that don't function) from your fall cleanup, including the following:
Furniture:
Bed frames

Bookshelves

Chairs (kitchen and upholstered)

Coat racks

Desks (42-by-24 inches or smaller)

Dressers

Futons (complete sets only)

Mattresses and box springs

Sofas, loveseats, and ottomans (no sleeper sofas)

Stools (counter and bar height)

Tables (nightstand, coffee, kitchen, and dining tables; none with glass)

TV stands

Wood furniture
Housewares:
Bakeware (casserole dishes, loaf or muffin pans, pie plates, rectangular or pizza pans, and cookie sheets)

Bathroom shower curtains, bath mats, soap dishes, wastebaskets, and toothbrush holders

Bed linens (sheets, pillowcases, flat and fitted sheets, mattress pads, and bed skirts)

Blankets, comforters, and bedspreads

Colanders and strainers

Dishes such as plates, bowls, cups, and serving pieces

Food storage containers

Glassware

Hangers (plastic only)

Knives, cutting boards, and knife blocks

Laundry baskets and bags

Napkin, utensil, and paper towel holders

Pillows (sleeping and decorative)

Platters or serving trays

Pots and pans

Rugs (no larger than 8-by-10 feet)

Silverware

Sleeping bags

Storage bins, baskets, and canisters

Table linens such as placemats, tablecloths, and napkins

Tea kettles

Towels

Travel mugs

Utensils (can openers, mixing spoons, peelers, scissors, spatulas, whisks, peelers, and tongs)

Wastebaskets or trash cans
Small appliances and electronics:
Blenders, food processors, and mixers

Clocks

Coffee makers

DVD players

Fans (box and floor)

Hair dryers, curling irons, and flat irons

Heaters

Irons and ironing boards

Lamps (floor and table)

Microwaves

Radios (portable)

Slow cookers

Specialty appliances such as electric griddles, fry pans, panini presses or grills, quesadilla makers, rice steamers, waffle makers, and woks

Toasters and toaster ovens

TVs, remotes, and converter boxes (manufactured in 2000 or later)

Vacuums
Do you have items that ReStore, Better Futures, or Bridging don't accept? Consider donating to another organization in the metro area. Our community partners work hard to distribute items to people who need them, including our own Habitat homeowners. Those donations may be tax-deductible, too, and they'll benefit your community. Explore other options in the Twin Cities.
Whether you give to ReStore or another organization in the Twin Cities, your generosity is important. Thank you for your support... and happy fall cleaning!