Guest blog by Jill O'Gorman, owner and designer of Ravishing Rooms
Jill O'Gorman realized she had a creative side and unknown talents in decorating and design while in college. Pursuing a Psychology degree, she added a year of design courses and obtained her real estate license. With over a decade of experience as a designer and home staging, we wanted to learn more about what you should do before selling your home to get the best price.
What led you into staging?
I received my real estate license in 2006. I was working as an assistant to an experienced realtor as a buyers' agent and he also recognized my gift in helping his sellers prepare their homes for the market. Through showings, listening to buyers' feedback and pulling up listings online, I recognized the connection between how the home was presented and perceived value to the buyers. I realized my niche in the industry was helping agents and homeowners prepare their home for the market, so I launched Ravishing Rooms in 2008.

Why is staging and design important?
In today's virtual world, your photos online are your "first showing". You have 30 seconds to 2 minutes to get a buyer's attention. A nicely presented home will bring more interest to your home which ultimately leads to less time on the market and more money in your pocket. Another study shows that buyers are willing to pay 1-5% more for a staged home vs non-staged home.
Are their "rules" for staging?
Less is more. A good rule of thumb is to remove about 1/3 to 1/2 of your items when selling your home. Neutral colors and décor are key.
What are some tips you could share?
Make sure you have the right size furniture for the room. Define each space, make it inviting, and your furniture should not distract from the features of the home (i.e., fireplace, floors, windows, countertops).
Kitchen
Clear off all items from the counter; put back 2 to 4 items depending on your kitchen size.

Bedrooms
Clear all items off the nightstand; put back lamp. Neutral bedding makes the room feel larger and clean.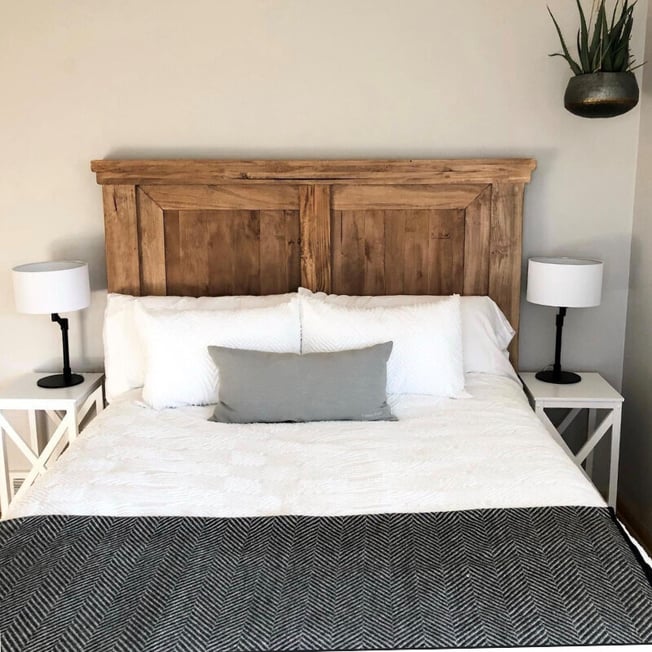 Bathrooms
Pull up those rugs. This makes the bathrooms feel larger and cleaner.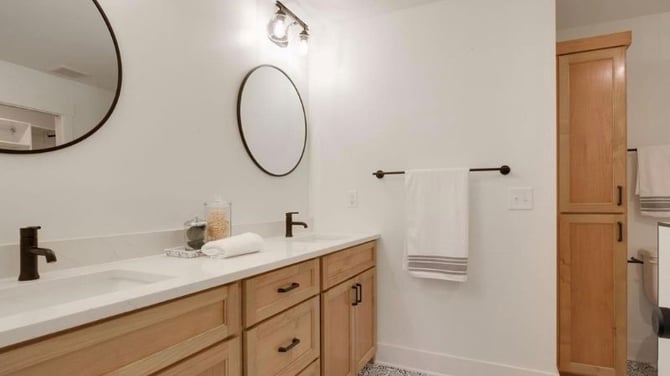 Exterior
This is the first impression. Make sure your landscaping is manicured and add fresh mulch or rock as needed. Touch up any chipped paint or wear and tear. Consider painting your front door and add a couple pots of flowers for added curb appeal.
How does color play a role?
How we decorate and how we stage is two different things. Painting your walls neutral colors will eliminate any objections from the buyers and make the home move in ready. Let the buyers come in and personalize wall colors to their style and décor.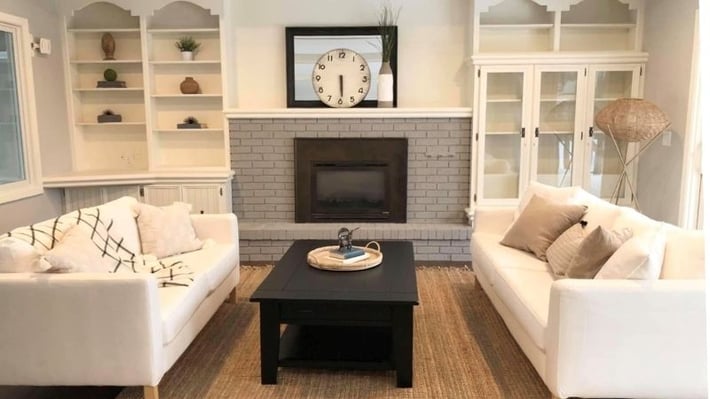 What the most common mistakes that homeowners make?
Too much art, too small of art for the size of the wall and/or the art is hung too high. It must be the right scale for the furniture in the room. Everyone loves sectionals and chunky recliners, but they make your rooms look very small if it is a small space.
Homeowners also often have brightly colored walls or attempt to go neutral, but they do not see the undertones in the many grays available.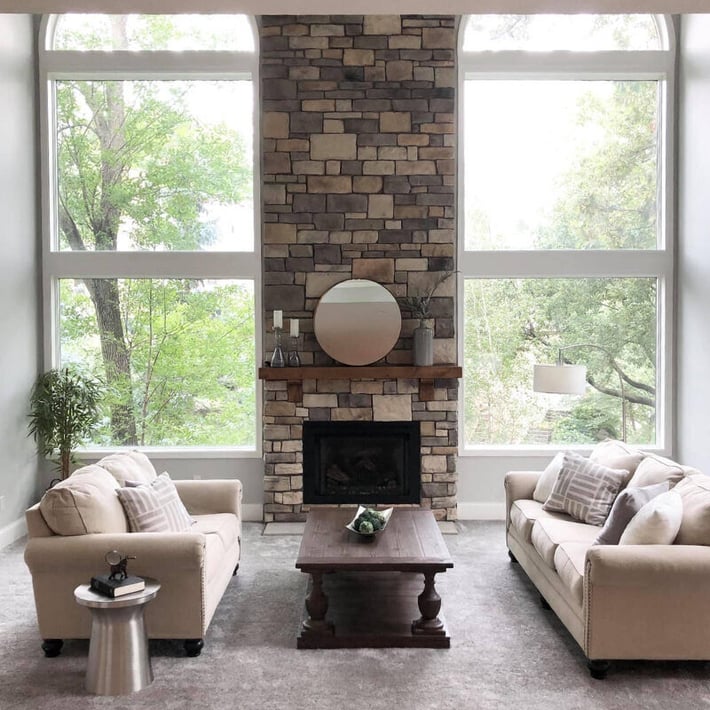 What can people do with their extra stuff?
Step one, purge items that you do not need at your next home (i.e., donate, sell). Any remaining items can be used for staging the home or be boxed up and stored in a garage. In some cases, a short-term storage unit is best.
[VIDEO] How to Donate Safely at ReStore During COVID-19
What's the best way to begin?
Selling your home is a daunting task. I recommend setting up a staging consult with a professional. We'll make a room-by-room checklist of what items to keep out, what colors to paint your walls and any additional home improvements or tips that will help you get you the quickest sale and highest price. We take the guesswork out of your decisions.
Contact Jill if you are looking for expert design advice.
You can also see a list of items ReStore accepts as donations to help find new homes for excess furniture, lighting, tools, or building materials.