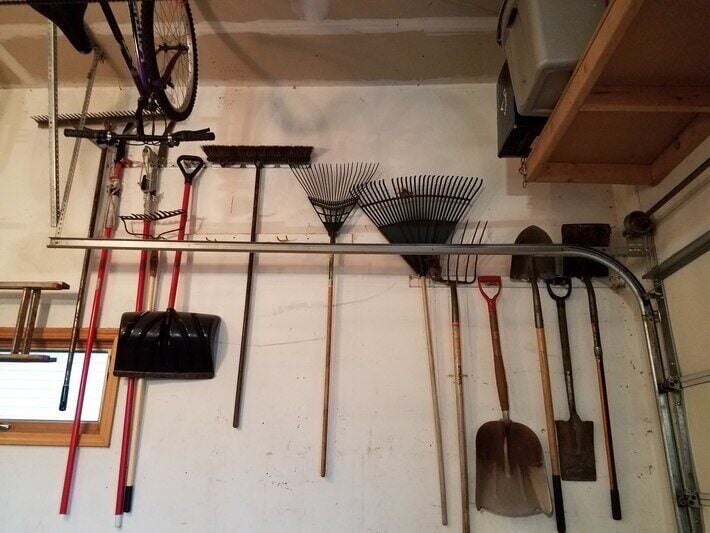 As the weather starts to turn cold and you begin moving all of your outdoor summer items inside to store for the winter, it's a good time to think about getting your garage clean and organized. Let's face it, decluttering a garage can be a daunting task. It can be easy to just shove stuff wherever you can find space. But there are steps you can take to make the best use out of this storage area. Here are 4 tips to help make the process go smoothly and free up space in your garage.
Start with a clean slate
Start your decluttering by removing everything you currently have stored in the garage. This can get messy at first. But it gives you the chance to open drawers and boxes and get rid of items you no longer need. Having all of your items in view can also help you understand the best way to organize it going forward. For example, it makes more sense to know how many garden tools you have before you purchase a storage container for those tools.
Keep, sell, donate, recycle or toss
Take stock of all of your items and create piles of the things you want to keep, things you might be able to sell, things that are gently used and can be donated, and the things that should be recycled or thrown away. Use online garage sale sites to find new owners for your "sell" and "donate" items or drop them off at a Twin Cities Habitat ReStore. Check your area recycling center to understand which items can be recycled or thrown away.
Sorting
Once you've cleared out items you no longer need, take time to sort what's left. Create categories like yard care, tools, toys, outdoor equipment, and car maintenance. Consider things like how often something gets used and who needs to access it to help you decide where and how it should be stored.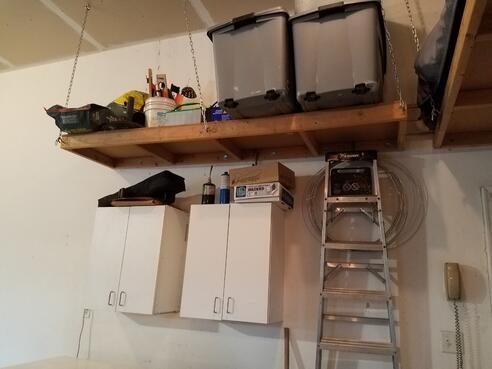 Storage solutions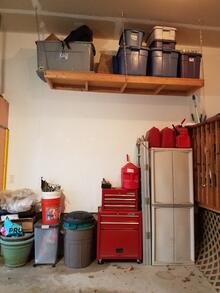 Select storage containers that are easy to access. For example, if you have high shelves, use smaller containers that are easy to lift up and down. It is also helpful to be able to easily identify what is stored within. This could mean using color-coded containers or labels.
For items that are accessed regularly, create a space with hooks or pegboard to hang them so they don't end up in a pile on the floor or countertop.
You don't have to invest in brand new storage containers. Check around your house for items that can be repurposed. Food jars (e.g. salsa, pasta sauce, gravy) can be washed and used to store and organize small items like nails, screws, etc. Tool holders can be fashioned out of PVC pipe. You could even upcycle an old dresser, shelf, or cabinets from the house. Or you can check out the inventory at ReStore or other donation sites to see if second-hand options are available.