After nearly 17 years with Twin Cities Habitat for Humanity, David Michaelson retired on August 31, 2018. David has shown undeniable passion and a particular interest in green building during his time with Twin Cities Habitat.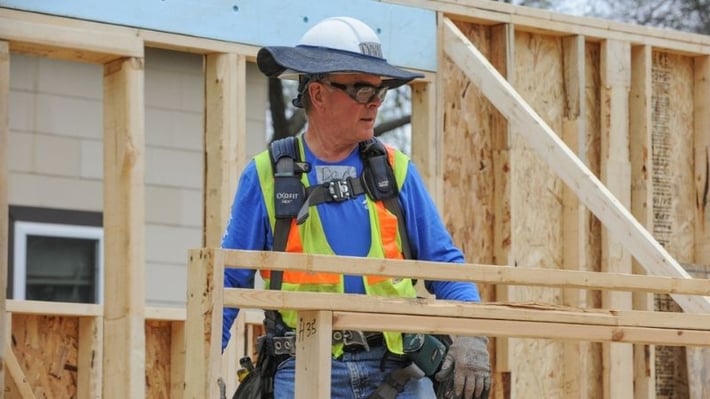 He has also done significant work building homes in Chaska, Shakopee, Prior Lake, and the rest of the seven county metro area. He built our first OptiMN house in Prior Lake in 2016. His final (official) project with Twin Cities Habitat was another OptiMN house in North Minneapolis.
He is incredibly dedicated to the mission of Habitat for Humanity, serving as an unofficial ambassador to affiliates across the U.S. and abroad, working with Global Village teams, volunteering on several Jimmy and Rosalyn Carter work projects, and visiting other affiliates as he travels.
The volunteers David has worked with, families he has served and houses he has built are too numerous to count. David's enthusiasm for our mission and optimistic energy will be greatly missed. We wish him well in his retirement." - Doug Rudquist, Director of Construction
So what has former Site Supervisor David Michaelson been doing since his retirement? Turns out, a lot! David and his wife have been traveling all over to visit friends and family - also to have a good time and take advantage of the time they have now. They have been to North Dakota, Atlanta, and cut across through New Mexico, Arizona, and California on a 6,000 mile road trip. Soon, they will be going to Washington to volunteer at Holden Village as well.
David has always been excited about green building, and has worked on several of our net zero energy homes. He also has used his skills from these projects to make his own home more energy efficient by re-insulating his attic and making sure everything is properly sealed.
Holiday visits, road trips, and tons of fun have have filled the last 8 months for David. But of course, that's not the only thing he's been doing. Still showing his passion for Habitat's mission, David has volunteered with us whenever he could. He came out to help finish the last home he worked on as a supervisor in North Minneapolis, and a few others as well.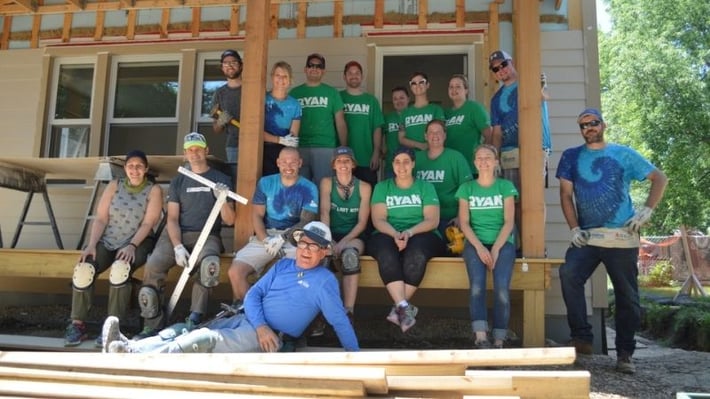 David also took part in our Regular Crew Summit and Hard Hat & Black Tie Gala. We're always glad to see him, and he definitely knows what events to pick for the most fun! He also donated several of the projects he's been working on during his retirement to help raise funds for Twin Cities Habitat and a couple other non profits in the area.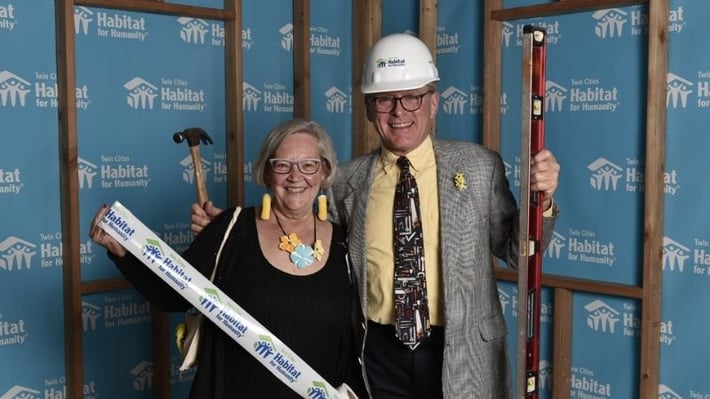 David has also taken up volunteering with our Minneapolis ReStore and enjoys the opportunity to put his talents to use in other ways for Habitat's mission.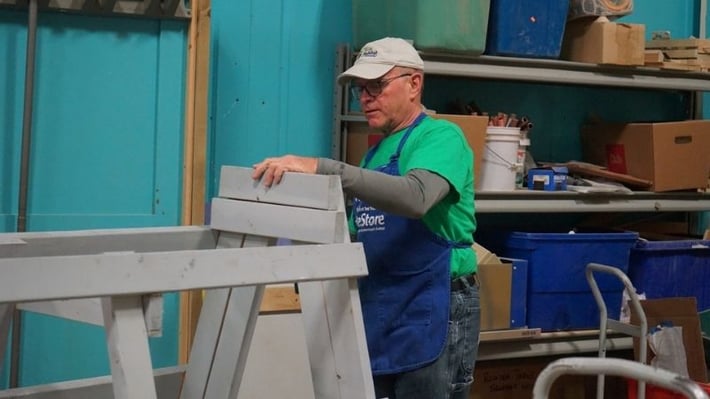 We can't wait to see what other wonderful things David will do in his retirement! He said that he retired "to do something, not from something," and he definitely has shown that by continuing to live the mission of helping his community.