Guest blog by Robin Henrichsen, ReStore Donations Manager
ReStore trucks are back on the road and picking up donations! Our stores remain closed since the initial COVID-19 closure several weeks ago, but donations are needed more than ever as we prepare to re-open. Our New Brighton expansion has also left us with additional space. We need your donations to help fill the space.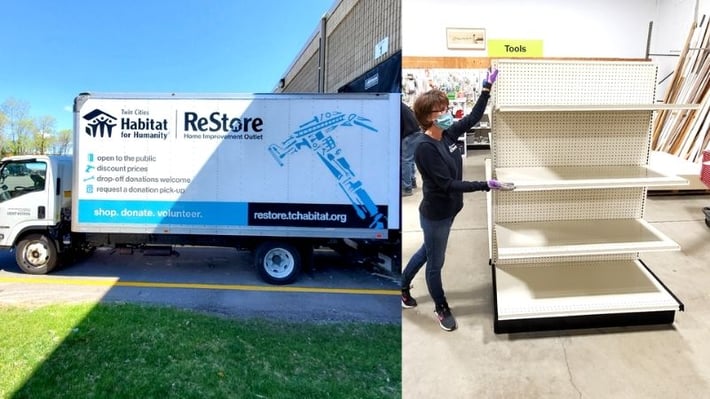 We've made several changes to keep donors and drivers safe and healthy. Drivers will be wearing masks and gloves when they make pick ups. As always, drivers will continue to pick up items from the garage or driveway.
To maintain social distancing, we ask that you let the drivers load up the items and to minimize contact. We appreciate your willingness to help with loading items but we ask that you don't. Donation receipts will now be emailed after the donation pick up is complete.
Thank you for your ongoing support of Twin Cities ReStore. To request a pick up, click Request Pickup on our website and let us help you find a home for items that you no longer want or need. Your donation will help build homes and hope.
We're Hiring
With the new expansion project in full swing, we'll need additional help. View current openings on our Careers page.