Amazing! We are blown away by all of the creativity and upcycling expertise in all of the entries for the Earth Day Upcycle Challenge! Many chairs were transformed into something totally new, were given a new purpose, and some were even brought back to life. The essence of ReStore and Earth Day has definitely been captured in this competition! Congratulation to all who participated!
Without further ado, here are the winners!
Third Place
and winner of a 10% discount ReStore card, valid for one year.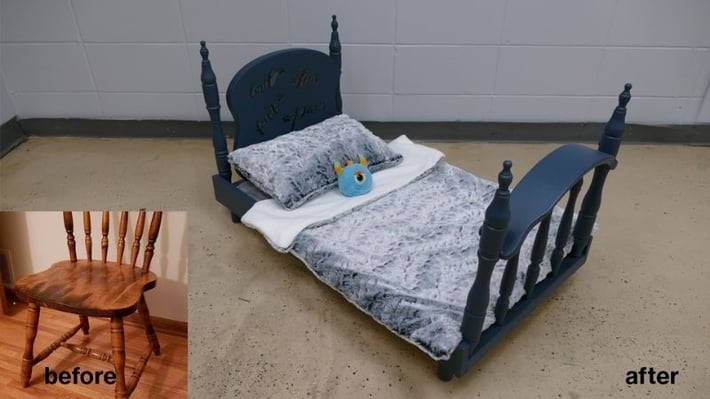 Second Place
and winner of a 20% discount ReStore card, valid for one year.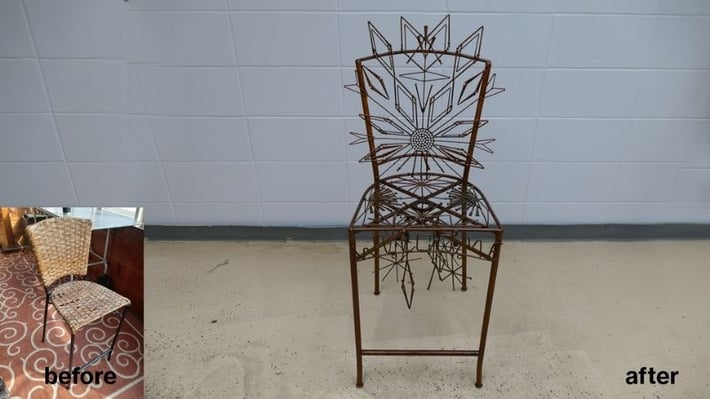 First Place
and winner of a 35% discount ReStore card, valid for one year.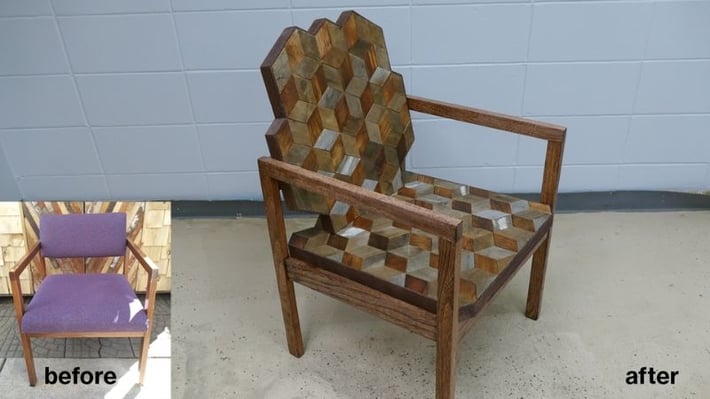 Next Steps:
Each person who submitted a chair entry will be contacted by ReStore staff. The top three winning chairs, along with a couple other honorable mentions, will be featured on a DIY Friday segment on WCCO. Be sure to subscribe to our Facebook page to stay in the loop. You may also want to subscribe to the ReStoration Corner blog in case we launch another upcycle challenge in the future.
Upcycled projects will eventually be sold to support ReStore and Twin Cities Habitat for Humanity. We realize that some participants fell in love with their creation and want to keep it. We'll make sure we contact everyone before the items hit the sales floor to arrange payment/pickup if you can't part with your fantastic creation!
Congratulations to all! You truly gave a chair some flair!