You've just finished a construction project or remodel and feel a deep sense of satisfaction. Then you look around and see all the stuff you didn't use: long pieces of lumber, unopened boxes of tile, lengths of PVC and metal pipe, a new patio door the homeowner didn't like, coils of electrical wire, and a few boxes of shingles. Maybe there are other things left behind.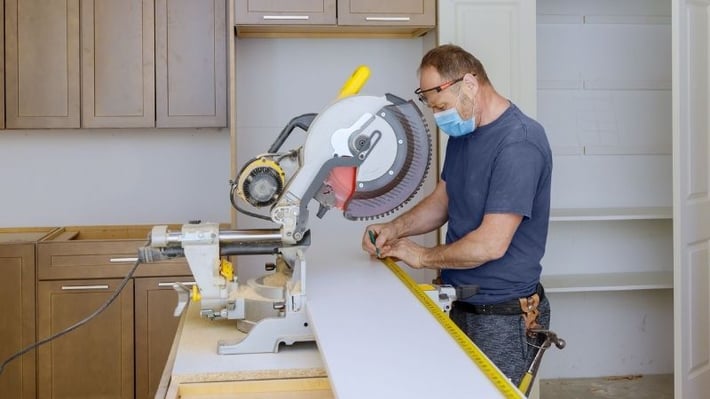 The job is done but dealing with leftover construction materials is your next challenge. Before lining up trucks to haul it to the landfill, think about donating to the Twin Cities Habitat for Humanity ReStore.
When you donate construction, you help keep perfectly good materials out of the landfill, shoppers get usable items at an affordable price, and you get a tax deduction. Plus, you'll be helping Twin Cities Habitat for Humanity create and preserve homes for local families. Most thrift stores benefit local charities, but few will take construction materials, especially in large quantities.
What to Donate
ReStore accepts clean and mold-free:
Building Materials

Architectural Pieces

Doors

New Bathroom Fixtures and Plumbing

New Electrical Supplies

New Flooring

New Carpets and Rugs

New home exterior materials such as gutters and shingles (accepted April 1 through October 1)

New HVAC items (accepted seasonally)

Kitchen Cabinets

Landscaping Materials

Lighting and Fans

Paint, Stain, and Paint Supplies

New Boxes of Tile

Tools and Hardware

New Windows and Screens

Patio Furniture

Office Furniture

Appliances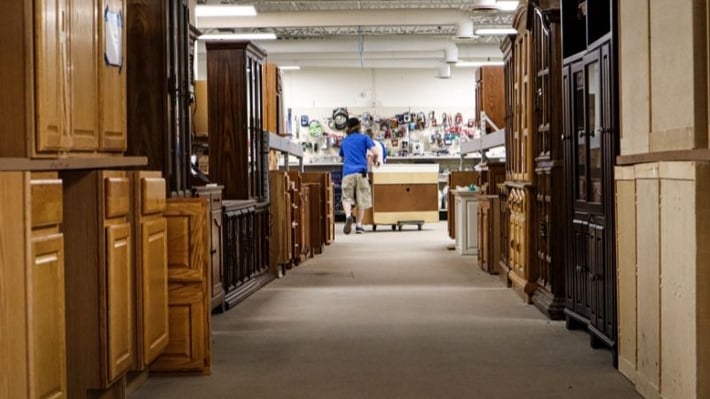 Cabinets on the sales floor at the New Brighton ReStore.
How to Donate
Once you have sorted through it all, you can donate in one of two ways. You can drop off your usable construction materials yourself or schedule a pickup on site. ReStore has a convenient online form to schedule a pickup.
There are some items, however, that you must drop off yourself. Those are full cans of paint and stain, home interior items, and hardware.
Some items should also be specially marked. For example, the size of tile should be written on the box with a permanent marker. When donating doors or light fixtures, remove any hardware and bag. If there are decorative lamps that go with the light fixtures, include those, too.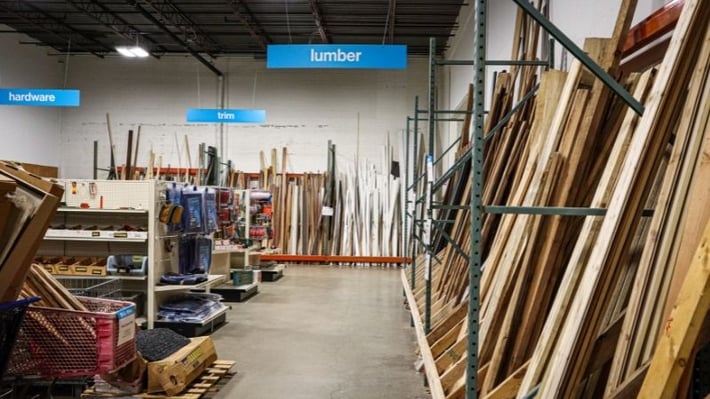 A look inside ReStore where materials, tools, and other materials are on display.
It's Tax-Deductible
Before you donate any construction waste, make sure you determine the value of it so you can get a receipt for your taxes. If the value is $500 or less, your receipt is sufficient for the IRS. If the value of your donation is over $500, fill out the IRS Form 8283. Make sure you retain all paperwork for your records and as proof for the IRS.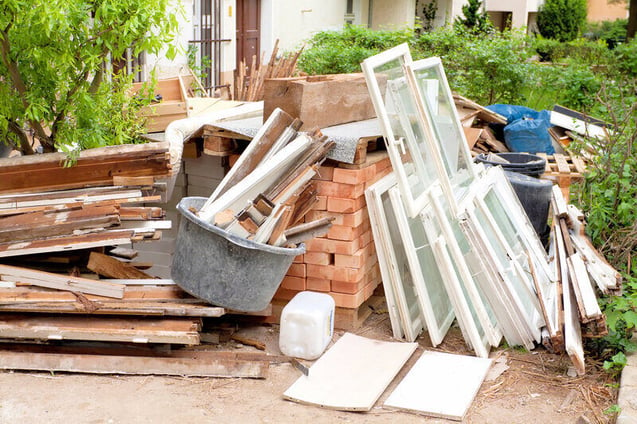 Unwanted Items
If you happen to have items ReStore won't take, consider donating those to a thrift store, community center, church, a shop teacher at a local school, or even your local community theater. Those donations may also be tax-deductible, and they will benefit your local community.
ReStore doesn't accept all items you might want to donate. ReStore won't take the following:
No Commercial Refrigerators

No Wall or Double Ovens

No Microwaves

No Garbage Disposals or Cooktops

No Gas Fireplaces/Fireplace Inserts

No Commercial Doors

No Hollow-core Doors

No Painted, Mirrored, and Exterior Wood Doors

No Garage Doors or Openers

No Countertops

No Hand-painted or Non-kitchen Built-in Cabinets

No Toilets

No Cast Iron or Jetted Tubs

No Factory Molded and Cast Iron Sinks

No Shower Doors

No Unframed Mirrors

No Water Softeners

No Marine or Oil-based Paint

No Laminate or Vinyl Flooring

No Partial Boxes of Tile

No Track Lighting

No Fluorescent Fixtures

No Brass Ceiling Fans
Unusable Construction Debris
Make sure you dispose of unusable items or hazardous materials the right way after your project too. The Green Disposal Guide for Hennepin County is a good place to find out how. Minnesota's Pollution Control Agency also has a list of where to dispose of hazardous items for each county in the Twin Cities metro.