Two Twin Cities Habitat for Humanity homes were featured in this year's Minneapolis St. Paul Home Tour. Not only was the tour a great way to show off the homeownership program at Twin Cities Habitat, but each each house was staged with furniture commonly found from Twin Cities Habitat for Humanity ReStore in New Brighton and Minneapolis.
"Many ReStore donors assume that everything dropped off is for Habitat for Humanity homeowners," ReStore Director, Pete O'Keefe explains. "In fact, all retail funds assist our homebuilding mission."
Over the course of a few weeks, Victoria Lambert of Victoria Lambert Interiors, visited Twin Cities Habitat for Humanity ReStore. She chose items that would be transported to the two Habitat homes in the home tour. "Setting aside a few pieces for staging opportunities is a lot of fun, and a great way to inform the public that they can not only donate or volunteer, but anyone can shop for home improvement items at our outlets," Pete explains.
With a small amount of accessories and some fresh flowers, each room received some affordable style. Take a look...
Home on Sims Avenue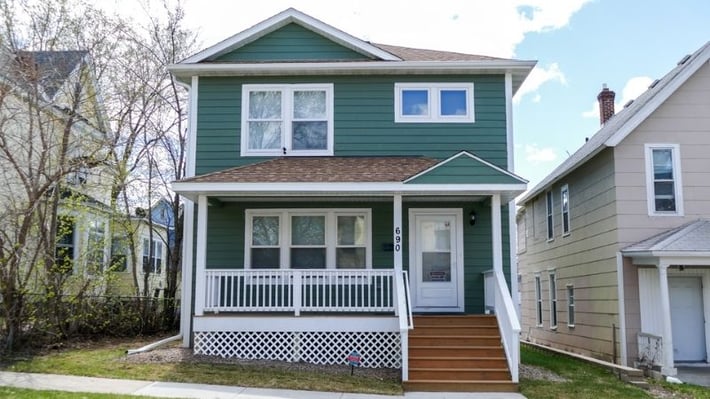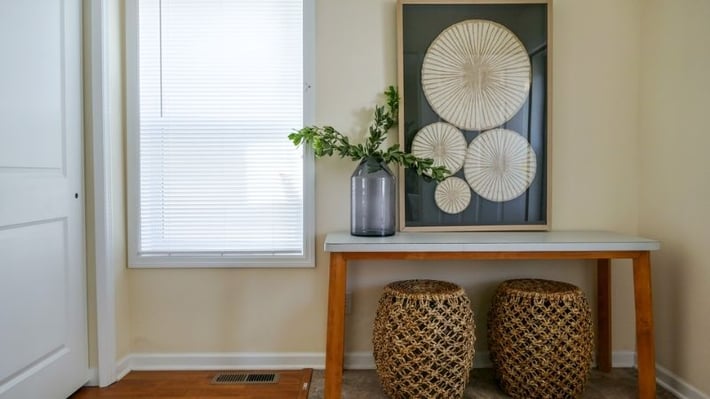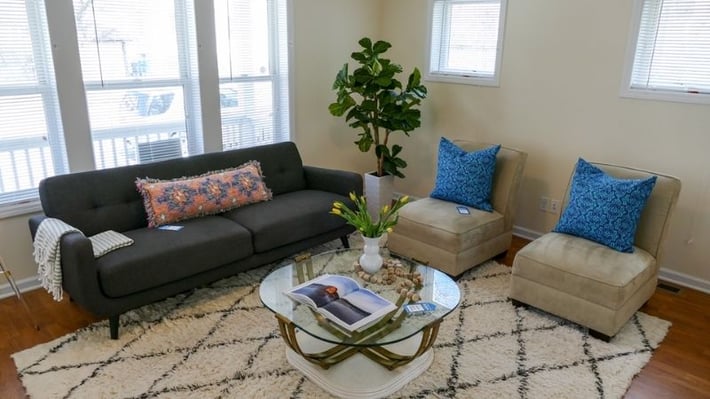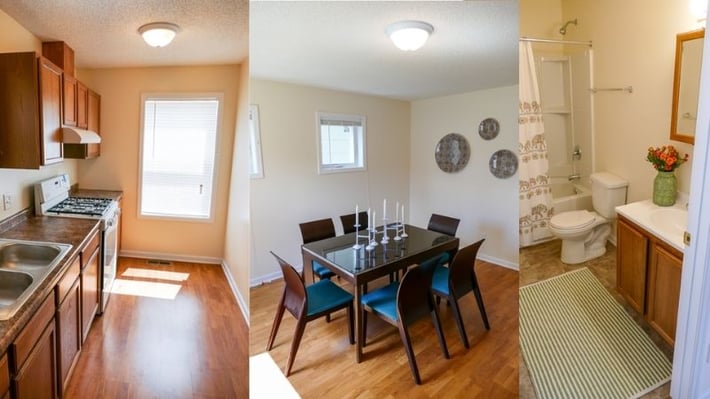 Home on Jenks Avenue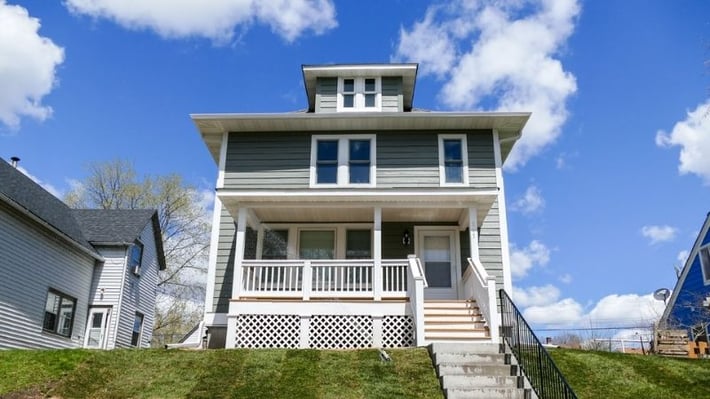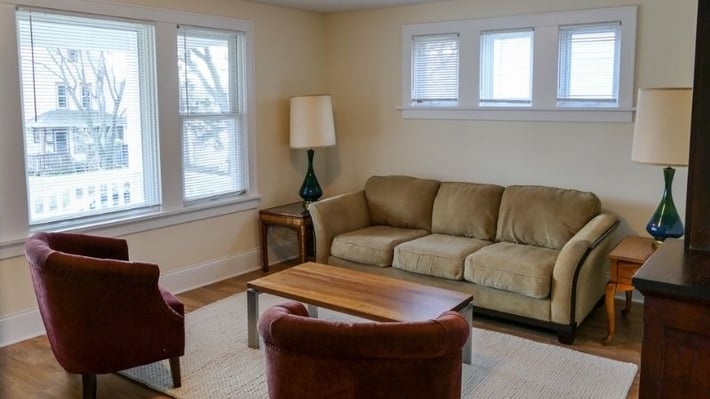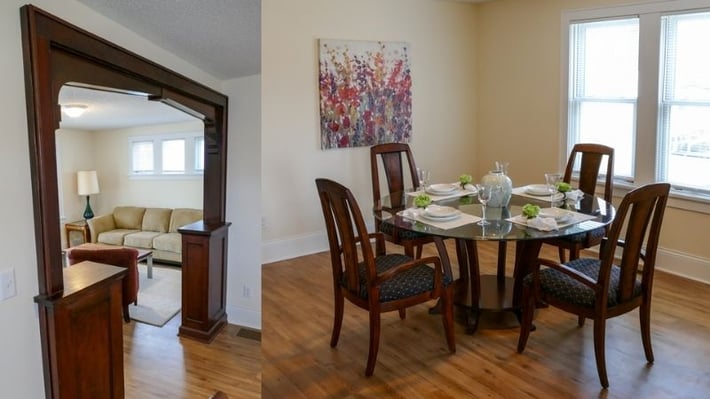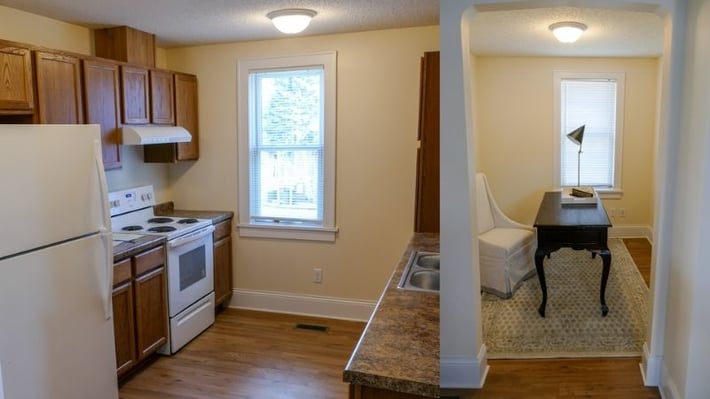 Surprising Deals
Donations to ReStore come from many different sources. From individuals like you to businesses that have extra inventory in their warehouse. Furniture and other home improvement materials are available at a fraction of the cost of retail prices.
Here is an example of some deals that were found on the home tour. This designer coffee table was sold at ReStore for only $155. You can bet this table cost a whole lot more in a big box store. The side table on the right side sold for $15! You can't beat that!
Since inventory is always changing, follow ReStore on Facebook or stop in to see what's new at one of our locations!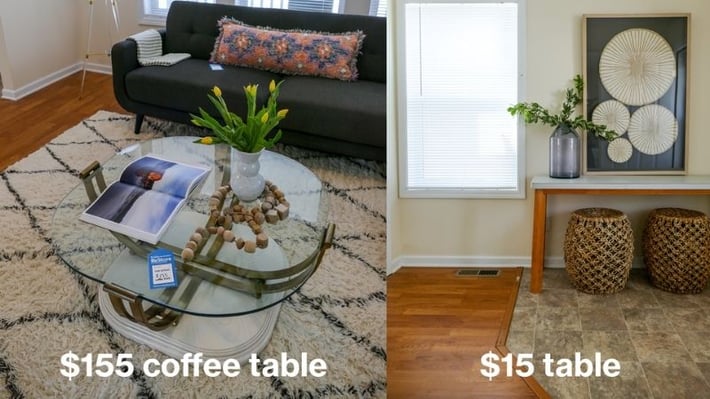 Habitat Homeownership Program
If you are tired of renting, or know someone who is, then you should explore Habitat's Homeownership program. View the program criteria online and see if you're ready to take the next step. You must have a credit score above 580 and have not owned a home in the past 3 years. Take a look at the full program criteria online to learn more.
If you like what you see above, you can view other Twin Cities Habitat homes here.
Visit ReStore
When you shop at one of our home improvement outlets, you're supporting affordable housing within the Twin Cities. You can feel good about getting a great deal, and feel great about helping families find a safe, stable, and affordable homes.