Robin Henrichsen's journey from working at Target headquarters to Habitat ReStore shows that with patience, careful reflection, and dedication, an unexpected turn can lead to new and fulfilling places.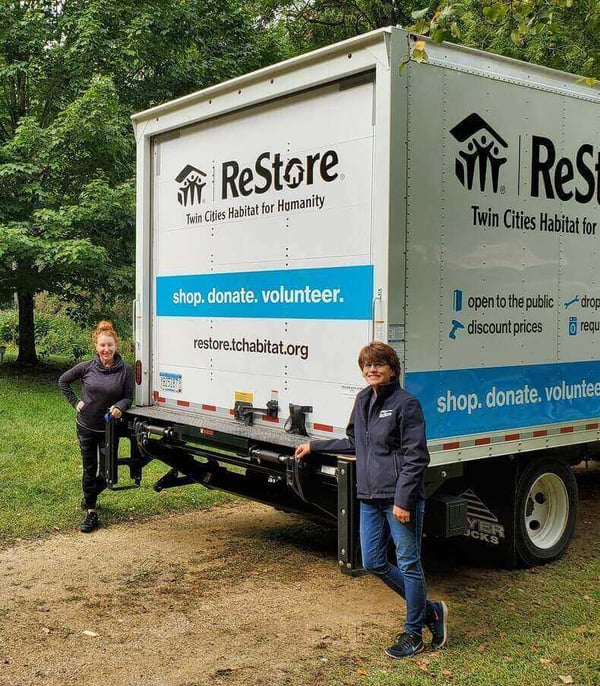 Before coming to Twin Cities Habitat for Humanity ReStore to work as the Donations Manager, Robin Henrichsen had worked at Target headquarters for 28 years.
Her most recent position prior to working for Habitat was as a Presentation Manager for Electronics and Entertainment, working with the buyers and merchants teams to develop their strategies into tools the stores could implement.

In March of 2015, there was a round of layoffs at the headquarters, and Robin found herself reevaluating what kind of career she wanted. One thing she knew she wanted to do was make a difference in her community. Her husband already worked in the medical field, so she took that as a guide towards work that helps others.

After spending a great deal of time researching nonprofits in the metro area, Robin was connected to Twin Cities Habitat. She continued volunteering for about a year, including working on a project for Twin Cities Habitat's Volunteer Manager, exploring how volunteer recognition differed between various areas of the organization, which gave her a great view of how Twin Cities Habitat worked.
Robin says that the project management skills she developed at Target helped her to navigate the opening of the Minneapolis ReStore location in 2016, helping to keep the group running on time and organized. Today, she juggles many projects. As she puts it, ReStore Director Pete O'Keefe "got basically a year-long interview to see how I worked and what I could do, and knew that the mission fulfilled my needs of wanting to have an impact on the community."

When a paid position finally opened up, Robin already had experience with the organization and working with volunteers, which combined with her previous experience, gave her a leg up when she applied.
Master of ReStore Donations
One of Robin's projects included exploring how to increase donations, and how to maintain the flow of current donations in order to keep the store full. She also succeeded in proposing the addition of a new donations truck and driver, which helped increase donations.
Another continual project Robin works on is heavily relationship-based. Establishing and developing relationships with donors and get them invested in Habitat. In Fiscal Year 2020, there were around 276 businesses working with the ReStore, and the goal is to continue to grow that number.

ReStore has already seen a lot of growth since Robin has been there. In 2016, they were seeing 1,200 donation pickups per year, and now it's closer to 3,000.
As the Donations Manager, she focuses on nurturing a healthy and positive environment for staff and volunteers. Currently there is a team of five that runs the donations and pickup program, including three drivers and two people who work in scheduling. Robin also spends time during her day helping shoppers, pricing items, troubleshooting various issues that pop up, and meeting with Pete O'Keefe and Jill Carmody to discuss strategic planning for the ReStore.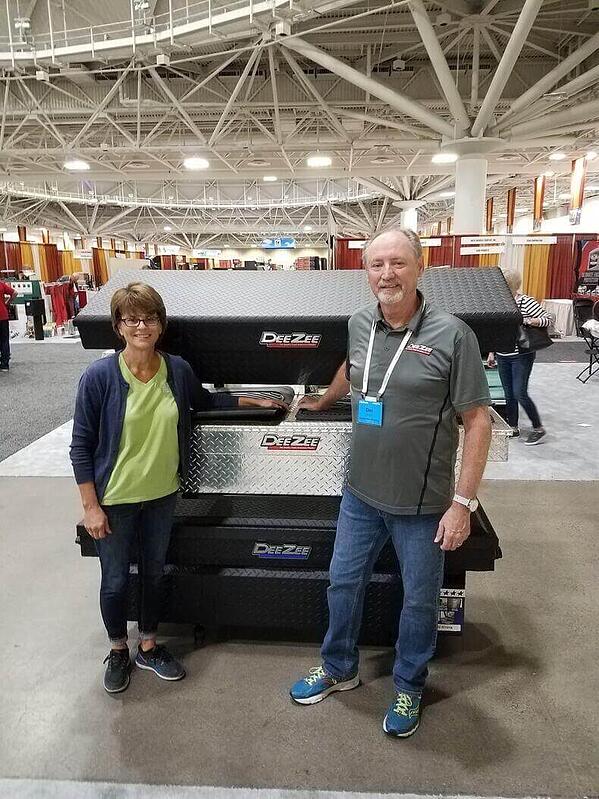 "I consider myself an advocate for Habitat. Almost daily I use my personal social media to help get the word out there about whatever we need at ReStore, whether it's donations, shoppers, or talking about a sale."

Working at ReStore is not without its challenges. One of the biggest challenges Robin faces is having to say "no" to a pickup or an item someone wants to donate. It can also be difficult to fit extra people on the donation pickup schedule, especially during busier periods.

However, there are many rewarding aspects to the work as well. Robin greatly enjoys meeting new people and building a sense of community. She also likes helping people find a home for their donated items.
Working at ReStore helps the environment, too. Keeping things out of a landfill is important to Robin, and since people at ReStore are generally only buying what they need, waste is reduced. On average, the Twin Cities ReStore locations have kept 2 million pounds of items out of the landfill, and 10 million pounds over the last five years. According to Robin, "I can feel really good about helping our planet a little bit by keeping things out of the waste stream."
ReStore has provided Robin with a way to utilize and develop her skills, and gave her the opportunity to make a difference in her community. Outside of ReStore, she's even done a bit of DIY-ing herself – she's painted her home bathroom four times!
Check out the video below to learn more about donations from Robin: