Sometimes it's easy to take for granted the matriarch of the family—mom. But when Mother's Day comes around, you have to think about how you can show your appreciation for everything she's done. Here are quick and easy gifts you can put together yourself and guaranteed to make her smile!
DIY Planters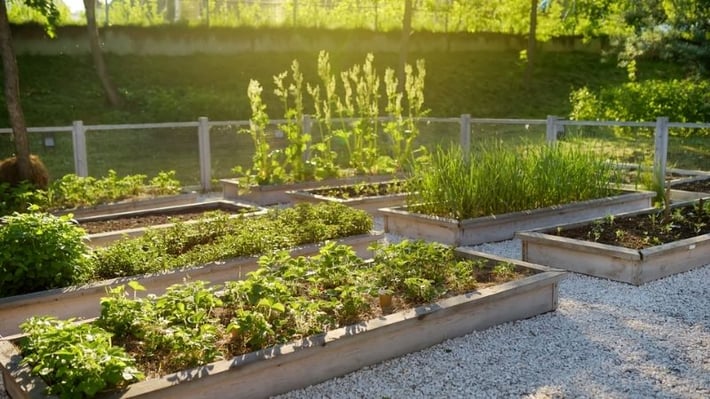 Many of us have left over wood scraps in the garage, and you can create a simple but sturdy planter box with a small amount of materials. Creating a raise bed is essentially a wood box and some good soil. Note: the one wood you should refrain from using is green treated lumber. There are chemicals you don't want if this garden will be growing food.
The thicker the lumber the better, but any will do. Lumber two inches thick will last a good 10 years without any treatment. Thinner material won't last as long, but can still work just fine for a few years. At ReStore, we emphasize using what you have before buying new. Save items from being thrown away and ending up in a landfill—use them in your planter!
Go for the standard planter box or try something a bit different. Make a smaller box for a patio or go big with a mini farm.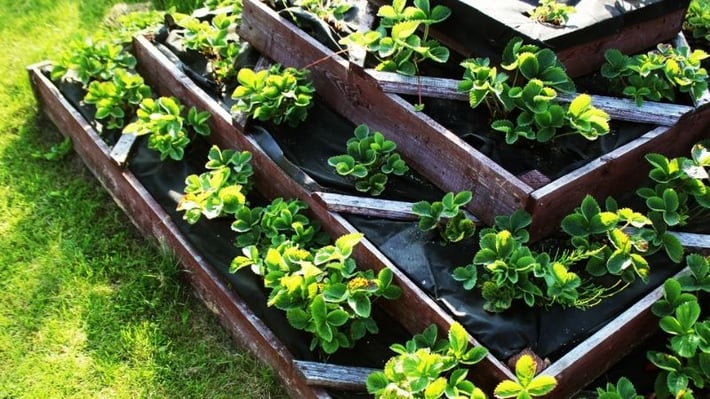 Make sure to place the planter in a spot that gets enough sun for the desired plants. If it's for a food garden, you'll want 6-8 hours of sunlight. If you're planting flowers, consider picking one that highlights your mom's favorite color.
Fun tip? Consider building the planter or raised bed on Mothers Day! This will not only help last-minute gift hunters deliver an amazing gift on-time, but most moms will love watching their builders in action. Just make sure to set her up with some lemonade and a snack. Insist she take a load off on her special day!
An unexpected planter is a cinder block. This modern looking container is great for small succulents and other plants. Paint or color the cinderblock to give it an added personal touch— child handprints are a thoughtful idea. Since cinder blocks have a bit of weight, be sure to be careful when lifting and rearranging them.
Discover more DIY Mother's Day Creations, including tile coasters and cork boards.
Bundle It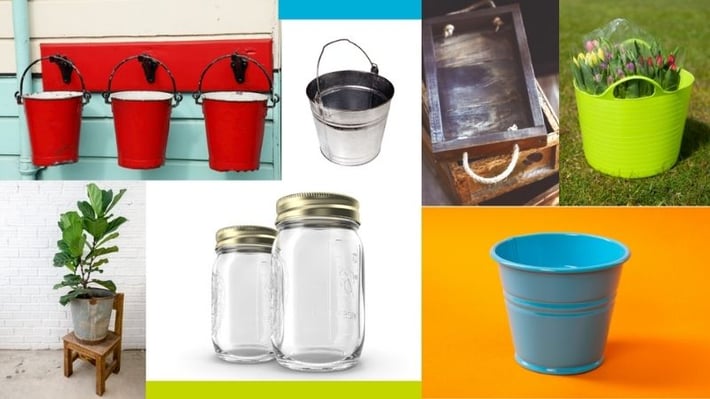 Who doesn't like an expensive gift? Well, consider going the extra mile with smaller gifts bundled together. When you choose a bunch of smaller items your mom loves, it shows you're paying attention and that you care.
Buy some inexpensive mason jars and fill them with her favorite candy, or favorite coffee beans, tea bags, or hot chocolate. You can also layer together the ingredients for a delicious cup of soup.
Another good bundle is filling a pail or bucket with "spa materials" like lotion, face masks, and a bath robe.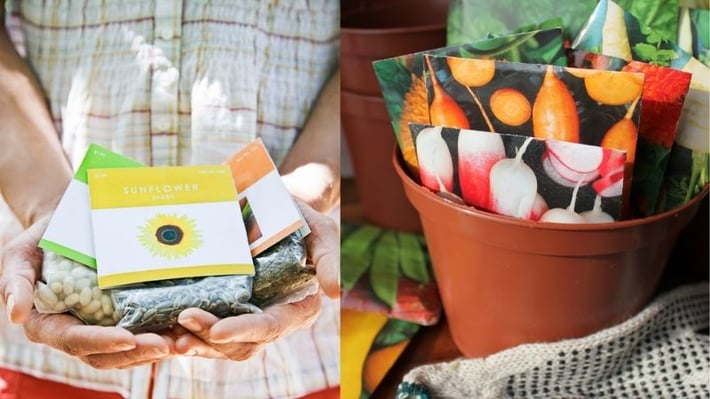 Smaller containers or buckets can also be used as mini planters if the larger garden box doesn't work. You can also get creative with a seed bouquet. Buy a variety of seeds (flower or vegetable) and glue each packet to a stick; then arrange like flowers!
No Whining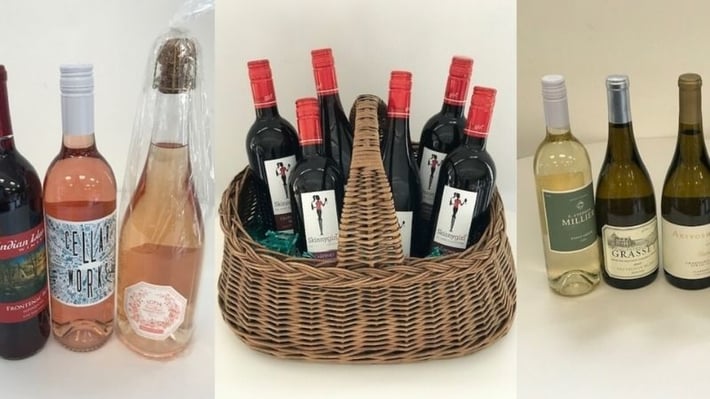 If all else fails, consider a no whining day—with plenty of wine. It's an opportunity to give a mom a "day off." Bundle some Rosé or her favorite drink into a basket, bucket, or box.
Whatever you decide to do or create, just make sure you spend some time really thinking about what the gift might mean to the mom. Customize these ideas to your mom to show her that she doesn't get just one holiday, but she is appreciated all year round!
Give in Honor
You could also make a charitable donation in honor or memory of your mom. On the Twin Cities Habitat for Humanity donation form, click "Give in honor/memory" and dedicate your gift. You'll be able to send an e-card or have us send a card to the recipient on your behalf. It's a great way to honor mom while supporting affordable homeownership within the Twin Cities.