Guest Blog by Jeff Craig
University of St. Thomas Student
Signing up for college service hours somewhere in the Twin Cities? Flexible hours plus a fun and physical environment are often a student's key objectives. These were met by signing up at the Minneapolis Habitat for Humanity ReStore, a non-profit thrift store that is located a short three mile drive west of campus and adjacent to the Midtown Greenway bike path.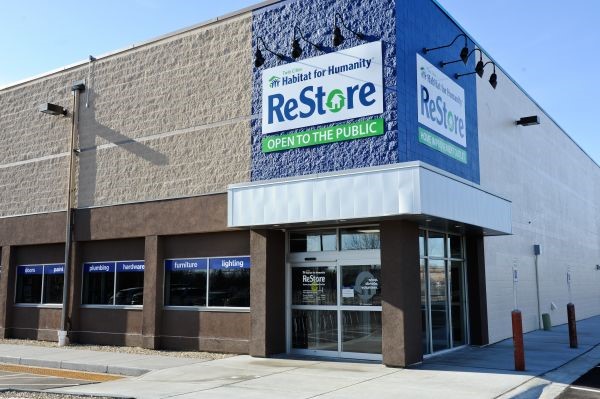 Every day is Different
From demolishing unwanted cabinets with sledgehammers to restocking shelves, every volunteer session brings a different task.
Knowing this, be prepared to come to your shift with an open mind and ready for the task at hand. Some of these tasks can include packaging inventory, stocking shelves with donations, assisting customers, and assisting in getting rid of unwanted donations. No matter your age, size or strength, there is something for you to do.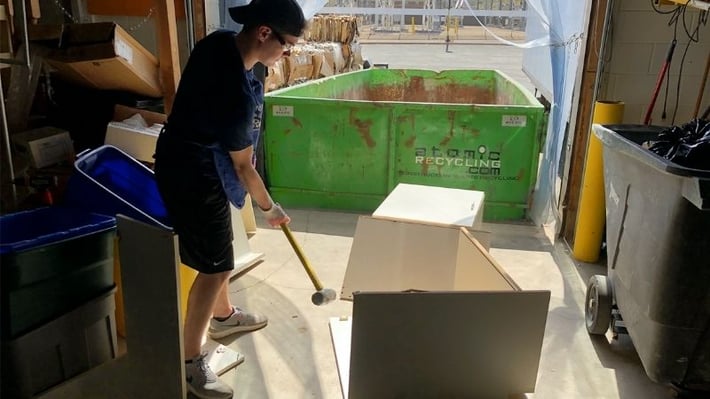 Breaking Down Barriers
For college students, it is easy to be comfortable in your small friend group or social circle. But at the Restore, expect to meet other volunteers from different background than yourself. You will be surprised at what you learn!
I learned this on my third shift when I was approached by a fellow volunteer, it turns out he was from the area that I will be moving to this summer. For the rest of the shift between volunteer tasks, we got to know each other and he filled me in on restaurant recommendations, good areas to live, and places to see in the area. This encounter is an example of how you might have much more in common with someone than you think, so keep an open mind in communicating and befriending others.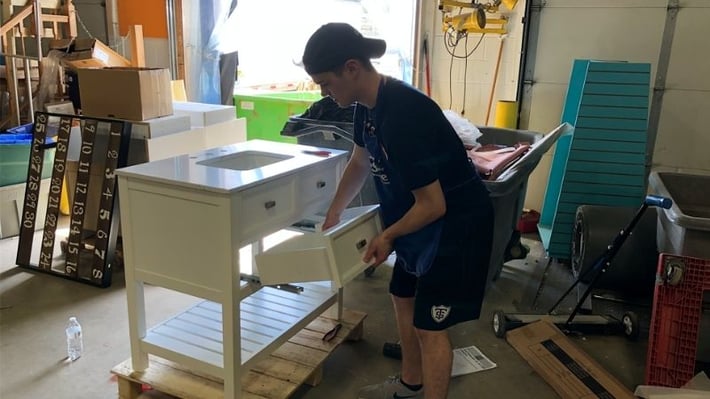 Building a Better Community
The purpose of volunteering is to help others and your community. So, expect to make a material, tangible difference at the Restore. Store profits at the two Twin Cities locations, Minneapolis and New Brighton allow Habitat for build five to six additional homes each year.
What is unique about volunteering at the Restore is getting to see first-hand the material difference you are making in people's lives. For example, on my second shift I helped a customer choose a bed frame for her elementary age son. She was ecstatic to have the opportunity to buy a bed frame that she could afford, and also be able to fold up and bring home in her car. Little encounters like these it what makes the experience worth it!
Finally, You Get Out of It What You Give
Whether it is work, the gym, a first date, showing up with a positive attitude and putting forth a strong effort are the fundamentals of success. So why not bring this same attitude to volunteering?
Show up with a positive attitude, energy, and ready to work. If you are missing the energy part, feel free go into the break room and grab yourself a free snack and cup of coffee.
Volunteer shifts at ReStore are half days and include Saturdays, convenient for any college student's hectic schedule.