Whether you're squeezing yourself and several friends or family members into a tiny apartment, or you just have an abundance of stuff that needs some organization, we're going to give you a few tips to make some big changes with limited space.
Shelf Life
This may seem to go without saying, but adding shelving and bookcases along your walls can make a huge difference with minimal time and money invested.
Add some hooks underneath your shelving, and you've added more function to your walls!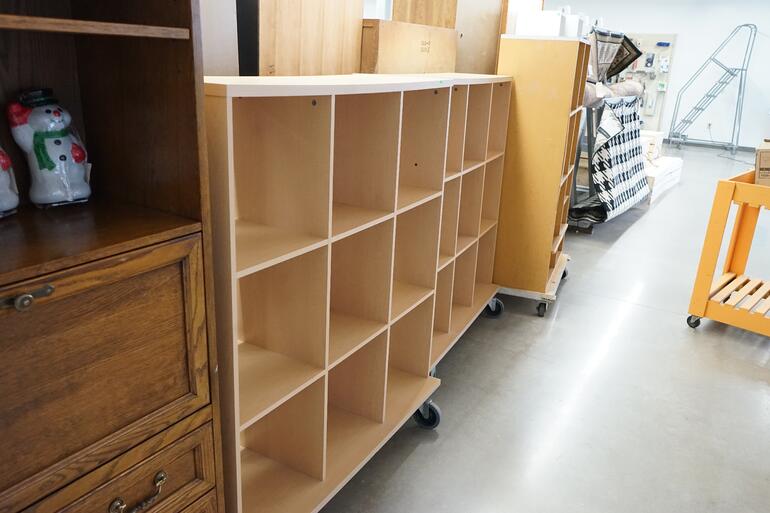 Under the bed
...or couch, sofa, chair, etc. You can usually find some spare inches of space (and storage room!) under furniture pieces in any room. If your coffee table has an open space, consider adding some baskets for additional storage. There are many versatile storage containers designed to fit into just about any usable space, or you can build your own!
Over the door
You can add mirrors, hooks, and even organizers to the back of your room and closet doors, allowing you to store smaller things in an unconventional way. We've also seen shelves and smaller racks placed on the back of pantry doors to create storage for spices and other kitchen essentials!
Dual purpose pieces
Purchase or DIY a dual-purpose piece for your room. This could be just about anything you can imagine! A bench seat that opens up to reveal more storage, a shelf built to conceal a few extra items, a stepping stool or coffee table with storage built-in, a bed frame that lifts up to expose more storage, drawers underneath a bed or bench, staircases that have drawers and cabinets built-in... the possibilities are endless!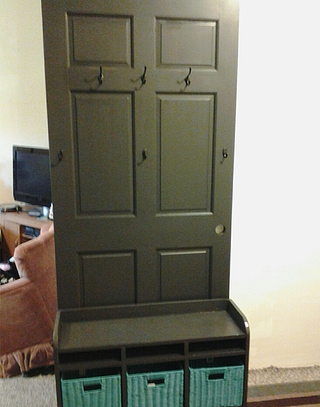 Do you have clever storage tips or a unique dual purpose piece you use to save space? Tell us in the comments or share a picture with us on our DIY with the ReStore web page!