There is more pressure than ever on small businesses these days—especially in the construction and remodeling field. Competition is fierce (and global). The public expects businesses to offer low prices, treat employees well, and contribute to the overall good of the community by being socially responsible.
Many companies in the Twin Cities are accomplishing that third goal by partnering with the Habitat for Humanity ReStore located in South Minneapolis and New Brighton.
"Donating product to a Habitat ReStore is a win-win-win," says Robin Henrichsen, ReStore Donation Manager. "Companies can responsibly clear out unneeded inventory. They get a tax deduction. Their stuff doesn't go into landfills. And their donations translate into ReStore sales, which means more Habitat homes can be built for families to buy."
"We feel that it helps out the community," says Derek Brouillet, owner of Great Lakes Window & Siding in Apple Valley. His company has donated two truckloads of windows and doors to the local ReStore in the past year. Most of their donated items were things that got measured wrong for the beautiful custom kitchens and bath remodeling projects they do throughout the metro. "We'd rather have it help people than just sit here in our warehouse."

ReStore make it easy and convenient to either drop off donations or arrange to have their truck come to your location and pick things up. "It's great when individuals bring single items in to donate or if they're redoing their kitchen and can donate all of their old cabinets," says Robin. "But when a company makes a big donation we see a spike in business and I think we've only tapped a small percentage of the Twin Cities' potential there. We'd love to connect with some plumbing outfits that have items they can donate."
A lot of companies donate inventory right before the end of the year to capitalize on tax deductions. However, ReStores would like donation partners to think about their unneeded inventory 365 days a year. "The best time to donate something is now," says Robin. "You'll always get the tax deduction."
You can start donating items to Habitat ReStores today.
Everything but used toilets
Almost any donated building material or construction supply that still has value in it could turn up for sale at the ReStore—except used toilets (there is just no market for used toilets, so ReStores doesn't take them. But we do take new ones).
Some of the companies that we'd like to thank for donating product to Twin Cities ReStore over the past couple years include:
Appliances
HD Supply
Warners' Stellian

Closets
Closets by Design

Flooring & Tile
Focal Point Flooring
Uson Design
Tile By Design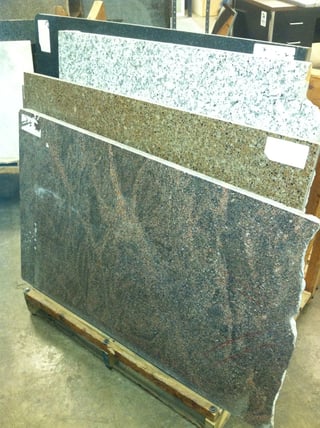 Kate-Lo Tile & Stone
Ceramic Tileworks

Hardware
Twin Cities Hardware

Kitchen & Bath
Mingle
Princess Marble & Granite

Lighting
Bellacor
Medina Electric

Lumber
USP Structural Connectors

Windows & Doors
Great Lakes Window & Siding
Lowe's